Is It Illegal to Say 'Women Don't Have Penises' in UK? Police Investigate, Mayor Gets Involved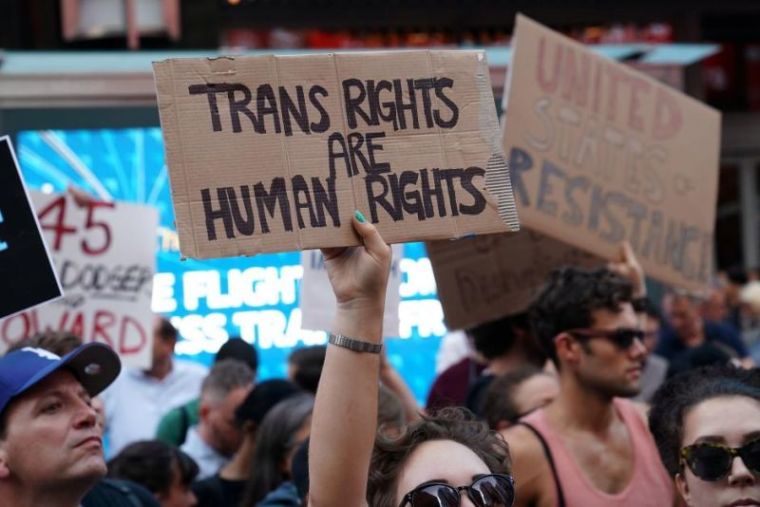 A group of women are facing potential police investigation for stating "women do not have penises" as debate over gender identity issues intensifies in the United Kingdom.
The Liverpool ReSisters, a group of feminists in Liverpool, England, resisting transgender ideology, have been printing and distributing small stickers of pink penises with the words "women don't have penises." And recent social media postings of their efforts drew the attention of police and the city mayor, who have indicated that an investigation is possible.
The group noted in a press release Sunday that their stickers are a creative way of arguing against "self-identification" — allowing people to self-declare their sex without a medical diagnosis — which is a proposed change in the Gender Recognition Act, a shift they say threatens the legal status of biological sex as a protected category.
"Gender is not innate; it is a set of socially constructed norms designed to oppress people of both sexes, and enforce the inequality between the sexes. We look forward to a world where every person's body is affirmed and respected, and nobody feels constrained, oppressed or confined by a gender identity or gender role," the Liverpool ReSisters argued.
"Our stickers are aimed at raising awareness of the potential threat to sex-based rights and women's rights from the proposed changes," the group explained, adding they are also concerned about male violence, the safety of women and girls, and the need to preserve female-only spaces.
Twitter users tagged several people, advocacy organizations, and the police Friday along with a photo of the group's stickers, suggesting the "hateful, transphobic stickers" might be found in women's toilets and alleged with a hashtag that they constituted an "#IncitementToHatred."
In response, the Mercyside police department confirmed they were aware of the stickers and said "enquiries are being made."
Likewise, Joe Anderson, Liverpool's mayor, said: "I am not aware of the group, we will remove stickers and work with the Police to identify those responsible. Remember though, Liverpool takes #PRIDE in its diversity and history of fighting for equality for all, we love all our Trans residents and all our LGBT community."
The stickers have been spotted in various public places around England.
The Liverpool ReSisters commented Sunday on Twitter: "We find it quite telling that a tiny sticker causes a huge ruckus, but our retweet of a child being surgically mutilated doesn't garner anyone's attention at all. Come on TRAs [transgender rights activists], where'd you go?"
Writing on the blog of the Spectator (UK) Saturday, James Kirkup, director of the Social Market Foundation, observed that "[f]or some, the basic question posed here is: Do women have a legal right to say No to being in an enclosed private space with a person who has a penis? And the current law, as it is applied, does not say an unqualified Yes to that question."
He concluded his article, incredulous: "It's traditional to end columns like this by making an argument or a point, but in this case, I think the most eloquent comment I can make about Britain today and the state of the transgender debate is just to restate the facts and let readers draw their own conclusions: A feminist group is today facing the prospect of investigation by a police force and a City mayor for saying 'women don't have penises.'"
The revisions to the GRA have been the subject of intense deliberation in this past year, and this is not the first time objectors have faced hostility from authorities for stating opinions opposing transgenderism.
The Christian Post reported earlier this year about an English mom of four who was summoned for interrogation by police for tweeting in 2016 and 2017 her disapporoval that the CEO of transgender advocacy group Mermaids took her then 16-year-old to Thailand to have his genitals surgically removed, calling it "castration."
"As far as the transgender ideology stretches I believe it is one of complete submission. Those that even raise questions are silenced with threats and accusations of bigotry," she told CP in an interview at the time.
"We all have the capacity to be offended and offensive. We have to decide whether we want to criminalize this offense," she added, noting that "in a world of billions I would hope the liberty of free speech is one we would extend to all, not just those we agree with."