Is It Impossible To Be Ready For Marriage? 4 Questions to Ask Before Getting Married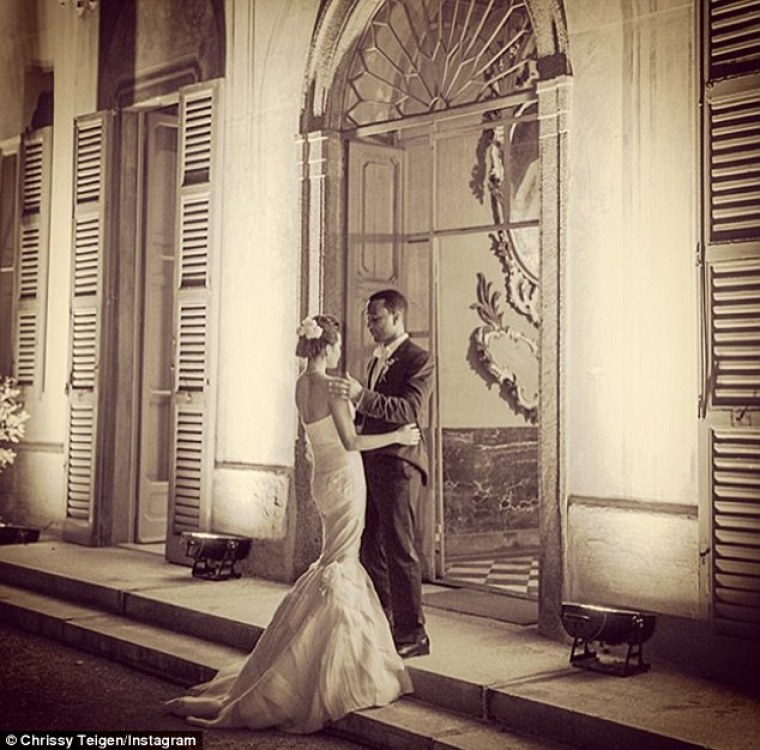 A viral blog post argues that no couple will ever truly be "ready" for marriage, and that the various ways people "test the waters" before "tying the knot" do not really work. Christian relationship experts agreed, but warned that believers should not be too hasty to say "I do."
"You can't comfortably transition into an eternal vow," wrote blogger Matt Walsh. "We commonly view living together as a logical step before marriage, but it isn't," because the lifelong commitment to another human being is not something you can "try out." Rather, "you make it, and then it's made."
Christian relationship expert Ruthie Dean agreed, but cautioned believers to "make sure that we're more ready without stepping into the sin of cohabiting or having premarital sex." Dean, coauthor of the book Real Men Don't Text: A New Approach to Dating, suggested there are ways to prepare for marriage and admitted that the secular world can teach the Christian world a thing or two about waiting to tie the knot.
The Four Questions You Should Ask Before Getting Married
Walsh argued that "you'll never do the big things if you're waiting until you're ready to do them," and that includes marriage. In the blog post that has found over 10,000 Facebook shares and 305 tweets, he spelled out "You. Will. Never. Be. Ready." Nevertheless, he suggested four questions each partner should ask before tying the knot.
"Do I love this person? Can I trust this person? Can they trust me? Do I have the maturity and strength to give myself to this person, and to serve this person, every day for the rest of my life?"
While no person is ever 100 percent ready for a life-long commitment, these questions will guide couples to avoid a huge mistake.
Temptation in a Sexualized Society
Mimi Haddad, president of Christians for Biblical Equality, warned about the culture's overemphasis on sex, in an interview with The Christian Post recently. Recalling a conference sponsored by Fullness in Christ Fellowship discussing marriage and singlehood, Haddad explained that "the married people were boring and the single person was interesting," because she traveled around the world, ministering to people. Nevertheless, "everybody wanted to hear about us and our sex lives."
Haddad acknowledged that it may be difficult to control sexual passions when "the Bible teaches celibate singleness and faithful heterosexual marriage," but argued that this is the right way to go. Even so, marriage is not only about sex.
"We're no longer as culturally engaged as we once were, now we're self-engaged," Haddad lamented. "Marriage today is more about self-satisfaction, self-gratification, whereas in earlier days it was about serving the world, serving God."
In an interview with CP, Dean admitted that since Christians are called to refrain from sex until marriage, they may be tempted to get married too quickly. "Christians can definitely jump into it before they're ready because of the sexual purity issue." For this reason, she suggested wise counselling. The way to get around inflamed emotions and passions is "to ask mentors, 'do you think it's a good time, do you think we're ready?'"
What Christians Can Learn From Secular Culture
"While I don't think it's a good idea to live together before, it's a good idea if you live in the same city, make sure your finances are in order, and feel like you're on the same life path," Dean argued. She suggested that Christians can learn a thing or two about waiting from the secular culture, without taking its sexual morality to bed with them.
Dean warned against the tendency for Christians to say "he check the 'I love Jesus' box, we have chemistry, and we're in love, so we're just going to make it work." Instead of jumping at the opportunity for a life-long relationship, believers should investigate compatibility and make sure the relationship can work. Dean suggested "dating for a longer period of time, asking wise men if it seems like a good fit, addressing issues in the past that might be huge issues in the future."
Even though she disagreed with some of his points, Dean celebrated Walsh's commitment to his wife and his blog post about the value of commitment. "I like what he said – you can't ever be ready for an eternal vow," she explained. Nevertheless, she urged patience.
"The thing that my husband and I caution most against is 'well we both love Jesus so it will be easy,' and it's just not the case," Dean explained.