Church Matchmaking With Natalie Grant: Congregations Help Singles Find Soul Mates in Upcoming Show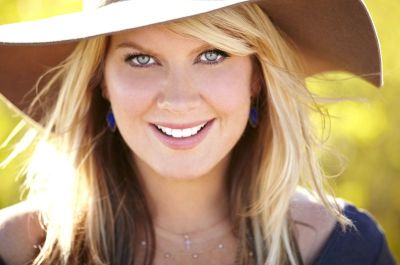 GSN Television Network, well-known for its hit show "American Bible Challenge," is debuting a new show, "It Takes a Church," where church members compete to find a soul mate for one unsuspecting single.
"There are a growing number of singles in the church who do not want to be single," award-winning gospel artist Natalie Grant told The Christian Post on Monday. Grant said these unhappy singles" are finding it harder and harder to meet quality men and women of integrity." Rather than frequenting nightclubs or bars, or resorting to online dating to find someone new, these unmarried Christians might be part of a grand experiment involving church "cupids."
"Each week, 'It Takes A Church' visits a congregation from across the country to surprise one unsuspecting single with the news that they're about to be saved from the dating world," explains the GSN website. "The church's pastor will task their congregation of cupids to find the best possible matches for the dater, but in the end, our single will decide which suitor to put their faith in."
The "cupid" whose suitor is chosen will have a donation made to the church in their name, according to Sean Jennings, director of Corporate Communications and Publicity at GSN.
Grant believes one of the best places for singles to find their soul mates is in the church. She described it as "the place where you've chosen to make community, build relationships, let people get to know who you really are." When a Christian makes a church his or her home, the congregation forms a community of friends, and "those people have your best interests at heart." Not only that, but they "may just know someone who would be a good match for you, who shares your same values and morals," she said.
Grant insisted that neither she nor the show condemns singleness. "I do not think there is anything wrong with being single; … prolonged singleness is not a social problem if the person wants to be single," the artist explained. "If someone feels called to singleness, this show is not for them."
While "It Takes a Church" does have some elements of a game show – with contestants vying to be the best cupid – Grant explained that it carries none of the gimmicks common to shows like "The Bachelor." In the church show, "there are no rose ceremonies, no fantasy suites, no expected proposal at the end." Even when the couple is set up, they are not pressured to take the next steps.
"It's encouraging friendships, and if nothing else, helps the church community grow together as a whole, and have fun in the process," Grant explained. She said she was inspired to join the show because it will visit many churches across America and showcase the beautiful community of the nation's churches. It will also demonstrate, in a concrete way, "how God's people look out for one another," she added.
When asked if the show delves into various cultural issues, like the use of pornography in the church or the debate about the age of marriage, Grant said it does not dismiss those issues, but instead focuses on helping people in need. "This show is about helping a given single person meet other singles who have been vetted by trusted members of the church community and the pastor," she explained.
"It's sweet, innocent, warm-hearted, family-friendly entertainment," Grant concluded.
While GSN has not announced an air date for the show, it has announced that it will air this year. The promotional video invites churchgoing viewers to sign their church up to be considered for casting.
Amy Introcaso-Davis, GSN's EVP of Programming, stated, "With the breakout success of our original series 'The American Bible Challenge,' we have learned that audiences are clamoring to see people following their faith and creating positive change in the world—and if there's a little romance involved, what could be better than that?"