Is NBA's Jason Collins' Gay Announcement PR for Pending Supreme Court Ruling on DOMA?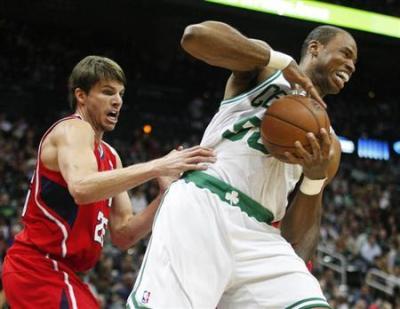 First Lady Michelle Obama told him, "We've got your back" and NBA player Jason Collins who recently announced he is gay is having a lovefest in the media. But Harry Jackson Jr., senior pastor of the Hope Christian Church in Washington, D.C., thinks it's a big public relations stunt for the pending Supreme Court ruling on the Defense of Marriage Act this summer.
"One of the reasons why there has been so much activity in terms of people coming out of the closet, which we hear over the last six months about various athletes, is because the nation knows that same-sex marriage is going to be ruled upon by the Supreme Court this summer," said Jackson in an interview with The Christian Post on Tuesday.
"It seems as though there is a very, very intense PR campaign being waged by people who want to redefine marriage in order to persuade the court of human opinion and the Supreme Court that the laws of our land are outdated," he observed.
After calling Collins on Monday to congratulate him on his controversial announcement, President Barack Obama told reporters on Tuesday that he told the NBA center that he "couldn't be prouder" of him. Collins is the first openly gay athlete in the four dominant pro sports.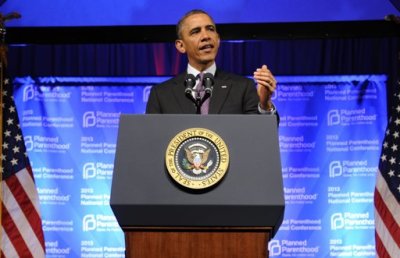 "I told him I couldn't be prouder. You know, one of the extraordinary measures of progress that we've seen in this country has been the recognition that the LGBT community deserves full equality, not just partial equality, not just tolerance but a recognition that they're wholly a part of the American family," he said at the White House.
"Given the importance of sports in our society for an individual who's excelled at the highest levels in one of the major sports to go ahead and say, 'This is who I am. I'm proud of it. I'm still a great competitor. I'm still seven-foot tall and can bang with Shaq. And, you know, deliver a hard foul," added Obama.
Responding to the recent brouhaha over ESPN analyst Chris Broussard's rejection of Collins' claim that he is a Christian despite identifying as a homosexual, Jackson agreed that homosexuality is not supported by Christian teachings.
"Orthodox Christian doctrine states clearly that Christians should follow a moral and sexual code that does not include homosexual activity," he said.
"Scriptures present a very high moral and sexual ethical standard that all believers should attempt to live up to. Those standards should be the goal of everyone that claims to be a follower of Christ."
Jackson, however, explained that before publicly passing judgment on anyone's faith, the ideal situation would include getting to know and counseling the individual personally.
"Adultery, fornication and other such things are not supposed to be part of a Christian lifestyle and we should be able to declare that very clearly. I think trying to judge whether this person is on the path currently or how much of a Christian they are gets into dangerous territory in terms of speculation and perhaps even inappropriate," he noted.
The Supreme Court is currently reviewing the 1996 Defense of Marriage Act that defines marriage as a union between a man and a woman. Same-sex marriage advocates would like to have that definition expanded to include same-sex couples.