Is Political Speech More Important Than Religious Speech? Supreme Court Hears Arguments in Church Signs Case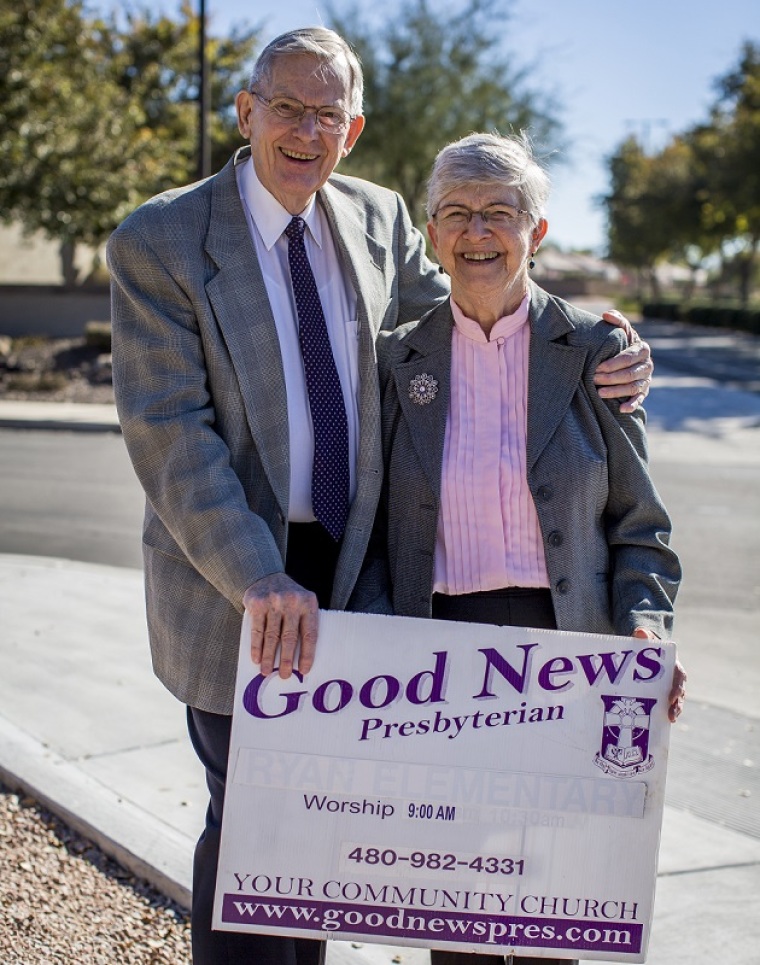 The issue of whether political speech is more important than religious speech was heard by the U.S. Supreme Court in oral arguments Monday in a case involving a small church that is suing an Arizona town over a sign display code they believe violates their rights.
Justices of the U.S. Supreme Court appeared to favor Good News Community Church and its pastor Clyde Reed over the town of Gilbert's restrictions on religious roadside signs.
During the arguments, a couple attorneys wondered if Gilbert's code on roadside signs placed political speech above religious speech.
Reed and his congregation were represented by the Scottsdale-based law firm the Alliance Defending Freedom. David Cortman, senior counsel and vice president of litigation with ADF, noted the apparent disparity.
"I think this Court has also said, for example, that religious speech also handles that category of core speech under the First Amendment," said Cortman.
"And the problem is, is what the ­­what the town does here, it's valuing speech, and I think that is one of the problems. It is saying that political speech in this case is more valuable than an invitation to church."
Eric J. Feigin, assistant to the Solicitor General at the Department of Justice who filed an amicus curiae supporting neither party in the lawsuit, also noted a similar concern in his argument.
"If the City is advancing a distinction based on the fact that they think political speech or ideological speech is more valuable than, say, religious speech, we think that would be subject to strict scrutiny," said Feigin.
Cortman told The Christian Post that he was optimistic about how the arguments went, saying that the Court appeared "troubled" by Gilbert's argument.
"Our presentation went well and the Constitutionally-protected freedoms upon which the ADF arguments rest should prevail. The Court was clearly troubled by the town's position," said Cortman.
"Politicians can't set up a system to give themselves nearly unlimited speech while practically silencing private citizens operating a church."
The town of Gilbert has a code for signs that determines when, how many, and for how long roadside church signs can be on display.
In 2007, Good News Presbyterian, also known as Good News Community Church, filed a lawsuit against Gilbert, arguing that the regulations were discriminatory given signs on other matters like politics were given more leniency.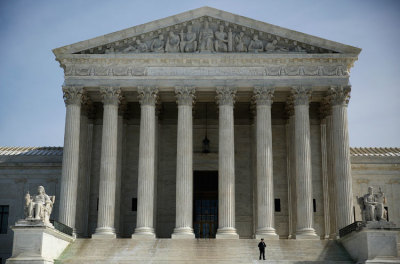 "Gilbert's code prohibits non-commercial event signs, including the church signs advertising worship services, from going up more than 12 hours beforehand in public rights-of-way," reported Parker Leavitt of The Republic.
"In contrast, political signs can be placed 60 days before an election. Ideological signs, which are meant to convey a non-commercial message or idea, can be posted in any zoning district and left up indefinitely. This could be a message touting world peace, for example."
In February 2013, a three judge panel of the Ninth Circuit Court of Appeals ruled in favor of Gilbert over the church.
The Ninth Circuit panel's opinion was written by Circuit Judge Consuelo M. Callahan, with District Judge James K. Singleton joining the majority and Circuit Judge Paul J. Watford authoring a dissent.
According to the majority opinion's summary, "the panel concluded that the sign ordinance was constitutional because the different treatment of types of noncommercial temporary signs was not content-based as that term was defined in Reed, and the restrictions were tailored to serve significant governmental interests."
"The panel also concluded that the ordinance did not violate Good News' (or its members') right to the free exercise of religion or right to equal protection of law, and was not unconstitutionally vague or overbroad," continued the summary.
Last summer, the Supreme Court agreed to hear an appeal from the church and then scheduled the oral arguments for January.
Several amicus briefs were filed in support of Good News from various groups, including the Family Research Council, the National Hispanic Christian Leadership Council, the State of West Virginia, and the Becket Fund for Religious Liberty.
"Perhaps we shouldn't be surprised that politicians would give their signs special privileges … But that doesn't make it right: What churches say should not be treated as second-class speech," said Eric Rassbach, deputy general counsel of the Becket Fund in a statement.
"The Court should not let Gilbert away with the excuse that it was 'just chance' that it treated churches much worse than political or commercial advertisers."
Regarding the decision of the Supreme Court, Cortman of ADF told CP that he expected "a ruling in the late spring or early summer."