Is Your Church a Little Too Comfortable?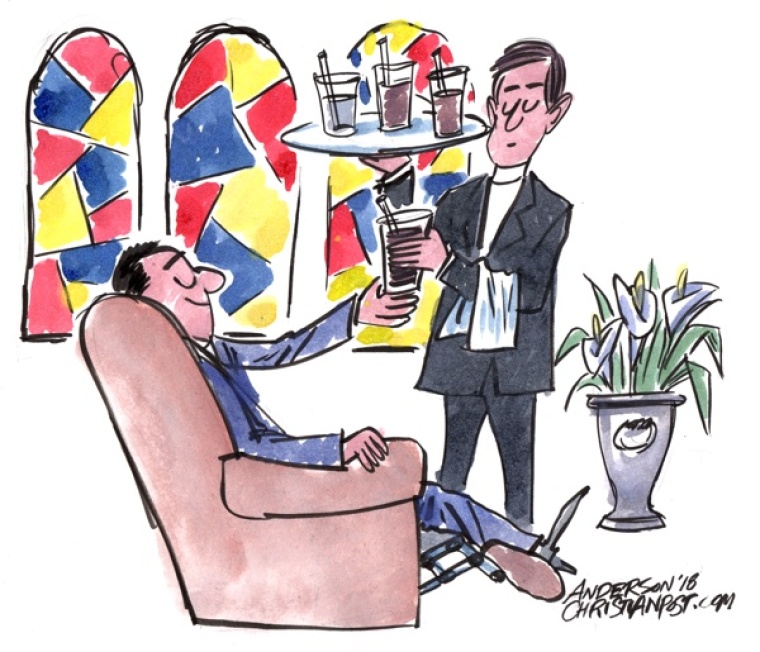 In the biblical passage, the Apostle Paul compares the Christian life to that of being a good soldier, a good athlete, and a hardworking farmer.
Pastor Kevin DeYoung recalled seeing a church website's welcome statement, critically listing the items they put forth for potential visitors for worship.
These things included "a casual atmosphere," "friendly people who will help you find your way around," "today's music," "a Starbucks-esque café where you can relax," "a Wi-Fi zone to soothe your inner geek," and, lastly, "you will find that you matter to God."
As a contrast, DeYoung then read off the SEAL Code, which included "Loyalty to country, team and teammate," "Serve with honor and integrity on and off the battlefield," "Ready to lead, ready to follow, never quit," "take responsibility for your actions and the actions of your teammates," "excel as warriors through discipline and innovation," "train for war, fight to win, defeat our nation's enemies," and, lastly, "earn your trident every day."
Read more at: https://www.christianpost.com/news/kevin-deyoung-says-churches-should-be-mission-driven-like-navy-seals-not-comfy-coffee-houses-228009/