25 Christian Hostages Released by ISIS; 130 Khabur Assyrians Remain Captured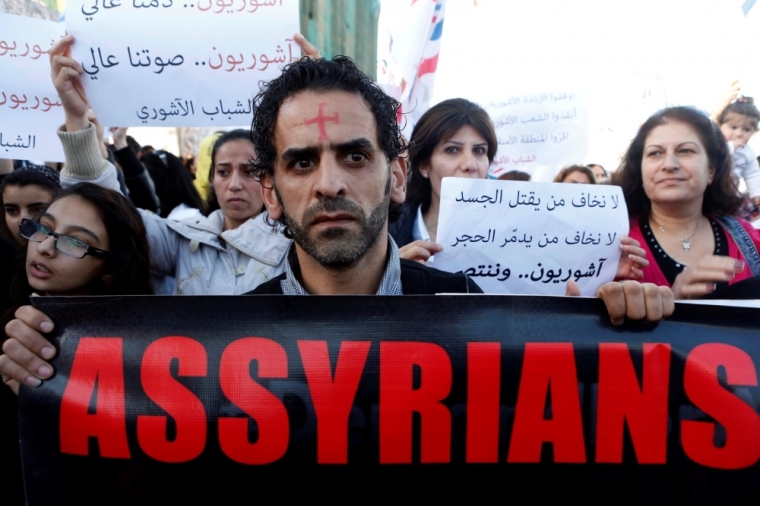 Twenty-five Christians from a large group of Assyrians kidnapped from the Khabur river valley earlier this year have been released, marking progress in negotiations with the Islamic State terror group.
Fides News Agency revealed that the hostages, all men and including two young boys, were released on Wednesday following negotiations, and reached the town of Tel Tamar in Syria.
The newly released Assyrians belong to a group of over 250 that were kidnapped during major raids by IS militants in February. Talks with IS for their release have been going on since, and pockets of Christians have been released throughout the year. Another group of 10 Christians, mostly elderly people, were released on Nov. 24, but overall close to 130 hostages remain in captivity.
The Assyrian International News Agency confirmed the news, and posted in an update: "All of the hostages are men, two of them boys aged 7 and 9. The hostages are in good health. They arrived in Tel Tamer in the morning."
It hasn't all been good news in the negotiations, however, as IS has periodically also been executing Assyrians to prove its intentions. Militants killed three of the hostages back in September, while in October reports came out that IS is ready to execute all other captives, because they hadn't received the $12 million ransom they demanded.
The Assyrian Network for Human Rights has been one of the main groups participating in the talks, with the group's director vowing that they will continue until all hostages have been freed.
"There have been indirect negotiations with ISIS in order to release the rest of the hostages," ANHR's Osama Edward said.
"The conflict in Syria has been inciting the various ethnic and religious groups to expand at the expense of each other. ISIS has been attacking Assyrian Christians on this basis," he added.
IS has been persecuting and driving out Christians from their homes across Iraq and Syria, forcing nearly 3,000 Assyrians to flee from the Khabur river back in February during the raids.
The terror group is also holding a separate group of 185 Assyrians hostages that it captured from the town of Qaryatain.
The few reports about the state of the Assyrians that remain captive indicate that they continue to be loyal to their faith, despite pressures to convert to IS' version of Islam.
Father Jacques Murad, a Syrian priest who was held captive in an underground dormitory with other Christian hostages for months before being released, said in October that the hostages faced constant questioning about their faith.
"They were faithful to the recitation of the rosary. This experience of trial strengthened the faith of everyone, including my faith as a priest. It is as if I have been born again," Murad said back then.