ISIS a 'Direct Threat' That Could Launch Attack on US Soil, Warns Sen. Lindsey Graham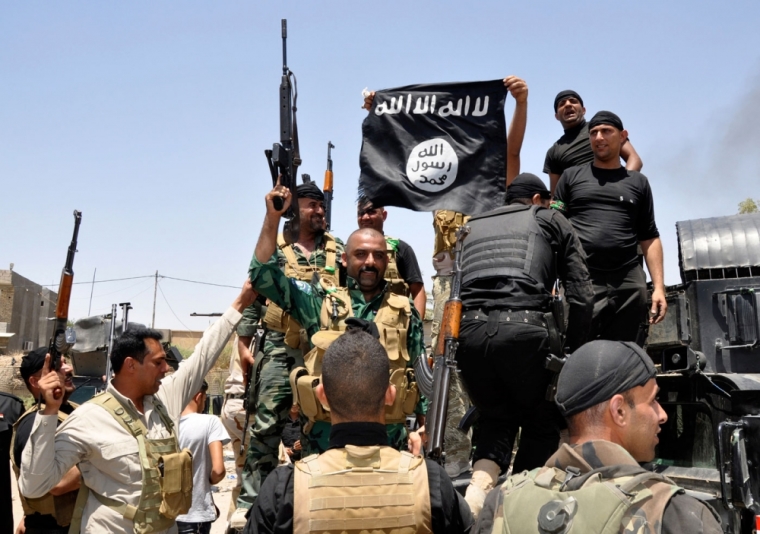 The militant Islamic State group could launch a direct attack on U.S. soil, warned South Carolina GOP Sen. Lindsey Graham, who urged President Barack Obama to do more to counter the group that has taken large parts of Iraq and Syria.
"Mr. President, be honest with the threat we face," Graham said in a Fox News interview on Sunday. "They are coming."
The Republican senator, who is also a member of the Senate Armed Services Committee, identified the militants as a "direct threat to our homeland."
The U.S. has launched limited airstrikes at terrorist installations in northern Iraq to defend American personnel. The militants, formerly known as ISIS, continue taking cities in Iraq, threatening the central government and forcing thousands of Christians to flee their homes.
A senior U.S. official said that the U.S. is also sending arms to Kurdistan forces in Iraq who are fighting back against the Sunni militants. American military has also been helping facilitate weapons deliveries to the Kurds, providing logistic assistance and transportation to the north.
Close to 20,000 minority Yazidis have been rescued in northern Iraq, though tens of thousands reportedly remain stranded on mountains hiding from the Islamic State.
Christians have also been driven out by the thousands, with Lebanon's Maronite Patriarch Beshara Rai calling on the international community to intervene and stop the ongoing persecution.
"We renew the patriarchate's call to the Arab League, the United Nations, the Security Council and the International Criminal Court to put a stop to ISIS' attacks and those of other fundamentalist organizations against the Christians of Mosul and the villages of Ninevah in dear Iraq, and allow the return of those Christians to their homes and properties with dignity, securing for them a decent life in their home countries with all the rights of citizens," AINA quoted Rai as saying during Sunday Mass in Diman, north Lebanon.
On Saturday, Obama confirmed that U.S. forces have conducted airstrikes against terrorist forces outside the city of Erbil, and explained that the White House is pursuing a broader strategy in Iraq.
"We will protect our American citizens in Iraq, whether they're diplomats, civilians or military. If these terrorists threaten our facilities or our personnel, we will take action to protect our people," Obama said.
"More broadly, the United Nations in Iraq is working urgently to help respond to the needs of those Iraqis fleeing from areas under threat. The U.N. Security Council has called on the international community to do everything it can to provide food, water and shelter. And in my calls with allies and partners around the world, I'll continue to urge them to join us in this humanitarian effort."
Responses to the president's strategy have been mixed. Sen. Ben Cardin, D-Maryland, has backed Obama and highlighted the importance of the humanitarian effort to help the refugees, and called on Iraq to develop a stronger, more-inclusive government.
California Sen. Dianne Feinstein of the Democratic party, who serves as the chairwoman of the Senate Intelligence Committee, warned that it will take strong action to defeat the Islamic State, however.
"It takes an army to defeat an army, and I believe that we either confront [Islamic State] now or we will be forced to deal with an even stronger enemy in the future," Feinstein said on Friday after the airstrikes were announced. "Inaction is no longer an option."
Sen. John McCain, R-Arizona, has also warned that the militants are "getting stronger all the time" and growing in numbers.
"They have attracted 1,000 young men from around the world who are now fighting on their side," McCain explained. "This ISIS is metastasizing throughout region. And their goal, as they've stated openly time after time, is the destruction of United States of America."