ISIS Bans the Burka After Veiled Women Are Seen as Security Risk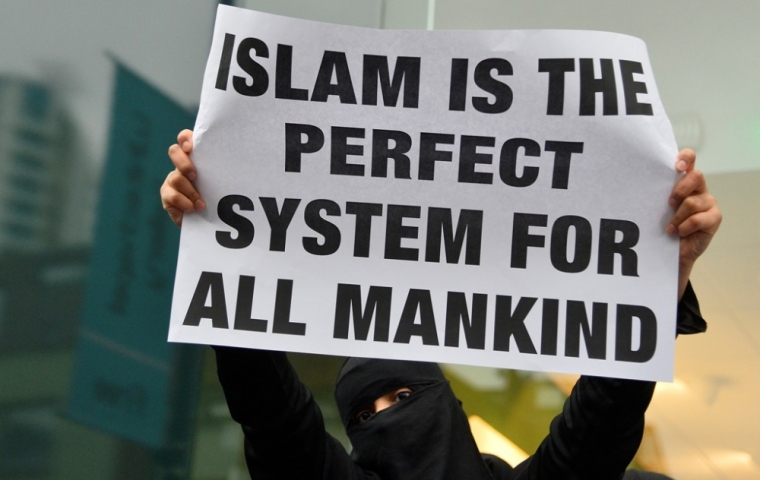 In a flip-flop from its oppressive dress code on Syrian and Iraqi women, which requires them to be covered head-to-toe in black burkas, the Islamic State terror group has now outlawed the burka at its security centers in northern Iraq.
The reversal comes after several IS commanders were killed at security centers in Mosul by women clad in burkas, according to the Daily Mail. Women in the rest of Mosul and in all other IS-controlled areas, however, are still being forced to abide by the strict dress code. Many women have been beaten and even killed at the hands of the jihadists' "morality police" for not wearing the body and eye-concealing garb.
But the oppression of a burka has been a relatively minor worry for many Syrian and Iraqi women who've witnessed the massacre of family members and friends at the hands of the terrorists.
In June, U.N. investigators declared that atrocities committed against the Yazidi religious community in Syria and Iraq through killings, sexual slavery and other horrific crimes, were in fact genocide. One Yazidi girl who escaped the horrors recently shared her story.
In late April, Ekhlas, who was kidnapped and raped by IS militants in Iraq, testified before ministers of the British Parliament about the terror that she, members of her family, and many other Yazidis have suffered, including the gruesome slaughter of a 2-year-old boy who was then cooked and fed to his mother, according to CNSNews.
She testified privately to ministers of Parliament, recounting how she was kidnapped by IS (also known as ISIS, ISIL and Daesh) from her village in Sinjar, Iraq, at the age of 15, and endured months of sexual abuse, torture and imprisonment before she eventually escaped with the help of a group of Kurdish Peshmerga soldiers.
Ekhlas told members Parliament that she witnessed unimaginable horrors committed by IS, including the murders of her father and brother, and a 9-year-old girl who died from internal injuries sustained from being repeatedly raped.
Perhaps the most shocking crime, however, was the killing of the 2-year-old boy whose body parts were put into a meat grinder and "fed to his mother who did not know what she was eating," Ekhlas said.
The killing of Yazidis for flesh to be eaten is unfortunately not a new practice for IS jihadists. In October 2015, The Christian Post reported that a mother captured by the terror group was told she ate the flesh of her own toddler. Soon after, members of the Yazidi community spoke out against the Obama administration, blaming the president for not doing enough to save them from the barbaric terrorists.
Minister of Parliament Natalie McGarry of Glasgow repeated Ekhlas' words before her colleagues in the House of Commons, saying she "took down her [Ekhla's] words directly."
According to Ekhlas, IS "killed the men and they took the girls," and "any girls over the age of 9 were raped."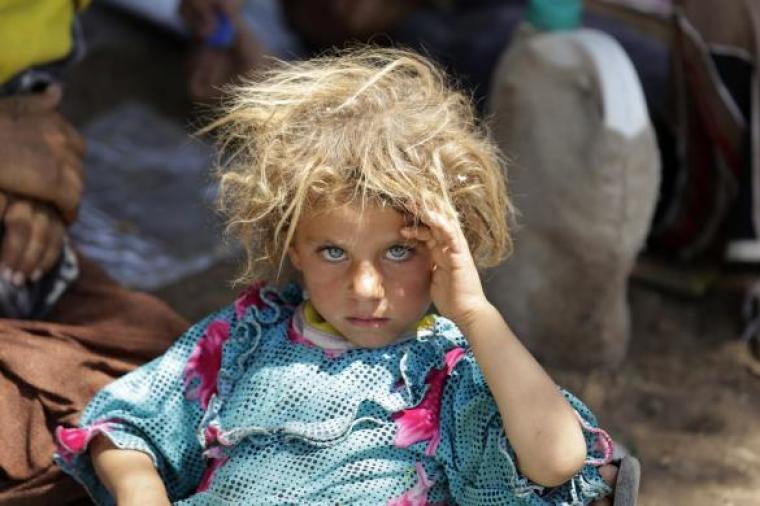 An unidentified Iraqi woman also shared that she had seen 250 children put through a dough kneader and burned in an oven. The oldest being 4 years old.
Another woman named "Yvette" flew to England from Syria in April to testify before the MPs about the horrors she had witnessed at the hands of IS.
MP Fiona Bruce of Congleton said of the woman, "She spoke of Christians being killed and tortured, and of children being beheaded in front of their parents." Yyvette had also shared recent film footage where she talked with mothers who had witnessed their own children crucified, Bruce said.
McGarry repeated more of Ekhla's eerie story in her own words: "There was a knock at our door. We were targeted because our religion and belief is different from theirs, and our humanity is different from theirs, because we believe in the Angel Taus.'
"'He [ISIS militant] grabbed my arm and my leg and then he raped me. He was 32 years old; I was 15. After they raped me, they took my friend and they raped her. I could hear her shouting, 'Where is the mercy? Where is the mercy?' There must be some mercy in their hearts.'
"'Listen to me,' Ekhla implored. 'I am begging you. Listen to me, listen to what I am telling. Help us. I beg of you. Listen to me. Help the girls who are still in captivity. Let us all stand hand-in-hand and take a stand. This is a genocide against Christians, Yazidis, the Alidis and others.'
"'This is about dignity, this is about humanity in dignity. If you are a mother, a father, a brother, a sister, a human, do not close your ears. I plead with you, please listen. This is a genocide.'"