ISIS Captives Rescued in Mosul Reveal 'Unimaginable' Horrors Inflicted by Terror Group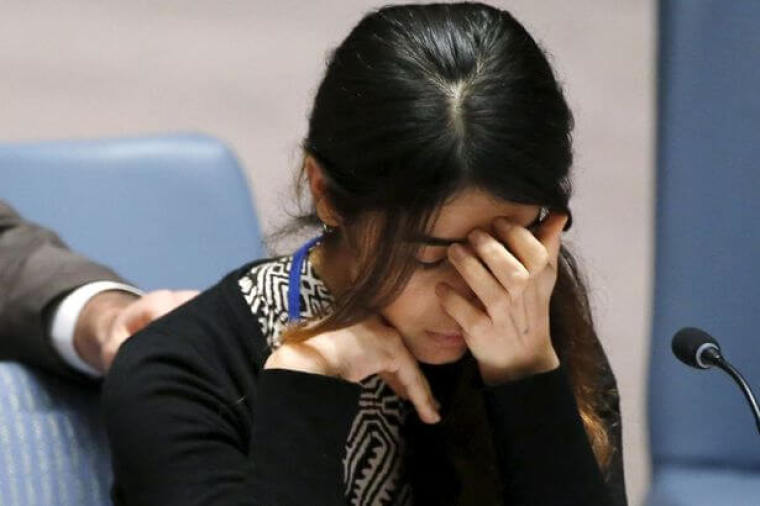 Humanitarian advocates are speaking out about the years of slavery and abuse a group of 36 recently rescued Yazidi men, women and children endured at the hands of the Islamic State terror group in northern Iraq.
"What these women and girls have endured is unimaginable," said Lise Grande, the United Nation's humanitarian coordinator for Iraq, according to a report from Al Jazeera, the Qatari-government run news network, on Sunday.
The men, women and children were reportedly rescued during operations to liberate the city of Mosul, which is one of IS' last remaining strongholds in the country.
Grande said the rescued Yazidis are now receiving lodging, clothing, and medical and psychological help in the Kurdish city of Duhok.
The terror group has slaughtered and enslaved thousands of Yazidis in its conquests of the past couple of years in Iraq and Syria, carrying out mass rapes of women and young girls.
The U.N. has warned that the minority group has been subjected to the "most horrific of atrocities." Other religious minorities, such as Christians, have also been heavily targeted.
Grande's comments echo previous statements of former Yazidi sex slaves who've alluded to the abuses they suffered at the hands of IS radicals.
Last year, Nadia Murad, one such survivor, began speaking at meetings around the world about the plight of Yazidis, explaining that what IS is making women go through is "more difficult than death."
"A year and a half has passed and the genocide against the Yazidis is continuous. We die every day because we see the world silent in the face of our plight," Murad said at the time.
"My mother saw them killing my brothers and then they took my mother and killed her. I was already orphaned as I didn't have a father, all I had in the war was my mother," she added.
Murad revealed that IS has been selling girls as young as 9 for sex.
She spoke further about the radical jihadists' mindset in an interview with CNN in March, saying: "They sold girls, girls that were underage, because ISIS considered that permissible under Islamic law."
"They came not just to attack certain people, but they came for all Yazidis."
International human rights lawyers, such as Amal Clooney, have expressed concerns that not a single IS militant has been prosecuted for their war crimes.
"This is a global threat. It needs a global response. And part of that response must be a judicial one. It cannot be only on the battlefield. You can't defeat ISIS on the battlefield alone, because you have to also deal with future recruiting," Clooney said at the time.
"I think trials and exposing the brutality of ISIS and trying to make a dent in some of their shiny propaganda by showing that it's not a holy war and showing what they're really doing to children, to women, is one way to help that," she added.
Lieutenant-General Othman al-Ghanimi of the coalition army seeking to retake Mosul has meanwhile expressed hopes that the terror group will be driven out of the all important city "in a maximum of three weeks," according to the state-run newspaper al-Sabah on Sunday.
Iraqi military sources have warned that the terror group, even if or when eventually driven out of Mosul, will still be in control of vast swaths of land in Iraq close to the border with Syria, however.