ISIS Establishes Post in Afghanistan Run by Former Guantanamo Bay Detainee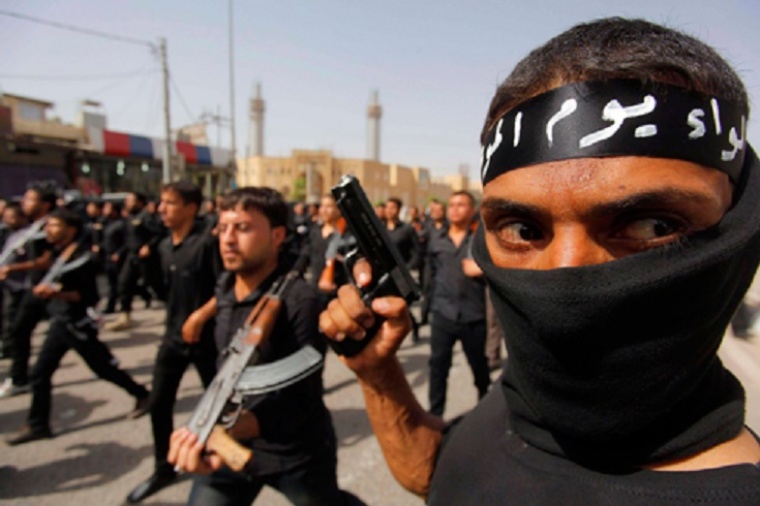 Officials in Afghanistan have confirmed that the Islamic State terrorist group is present and active in the country's southern region, flying its black flags, recruiting fighters and even fighting against forces from another radical Islamic extremist group, the Taliban.
The Times of London reports that sources within the Afghanistan government have confirmed the group's existence in the southern Helmand province. General Mahmood Khan, deputy commander of the Afghan army's 215 corps, said that numerous residents have attested that they've seen ISIS representatives actively recruiting fighters.
Khan also said that he was told by many of the residents that the ISIS recruitment operation in Afghanistan is run by former Guantanamo Bay detainee Mullah Abdul Rauf, who is actively offering prospective fighters decent wages if they fight for the caliph.
"A number of tribal leaders, jihadi commanders and some ulema (religious council members) and other people have contacted me to tell me that Mullah Rauf had contacted them and invited them to join," Khan said.
Saifullah Sanginwal, a tribal leader in the Sangin district, told The Times that not only are ISIS forces recruiting, they are also going around hoisting up their black flags and, in some instances, taking down flags belonging to the Taliban, another dangerous radical Islamic militia group. He added that a handful of people have been killed in skirmishes between the two groups.
One such skirmish occurred last week when five or six militants were killed in a confrontation between Rauf's forces and the forces of the Northern Helmand Commander, Mullah Ahmad Shah.
"People are saying that he has raised black flags and even has tried to bring down white Taliban flags in some areas," Sanginwal said. "There are reports that 19 to 20 people have been killed in fighting between the Taliban and the IS group."
Helmand provincial council head Haji Mohamad told the Times that Rauf is offering approximately $500 per month to Taliban fighters to get them to turn coat.
As The Associated Press reports, the governor of the Nimroz province, which neighbors the Helmand province, Amir Mohammed Akundzada, Rauf was a corps commander for the Taliban from 1996-2001, when the group was prominent in Afghanistan.
Rauf was captured by U.S. forces during the American invasion of Afghanistan and was detained for years at Guantanamo Bay but was later released in 2007. After his release, Rauf went back to Afghanistan and took up a role as a Taliban "shadow governor" of the Helmand province, The Washington Post reported. It is believed that he eventually had a fall out with the Taliban leaders after he went to Pakistan.
With Rauf supposedly offering better wages to Taliban fighters, Taliban leaders are warning their fighters from contacting Rauf.