ISIS Executes 3 Journalists In Iraq, Syria; Two Bound to a Tree and Shot in the Head, Female Reporter Sentenced to Death by Shariah Court
ISIS Executes 3 Journalists In Iraq, Syria; Two Bound to a Tree and Shot in the Head, Female Reporter Sentenced to Death by Shariah Court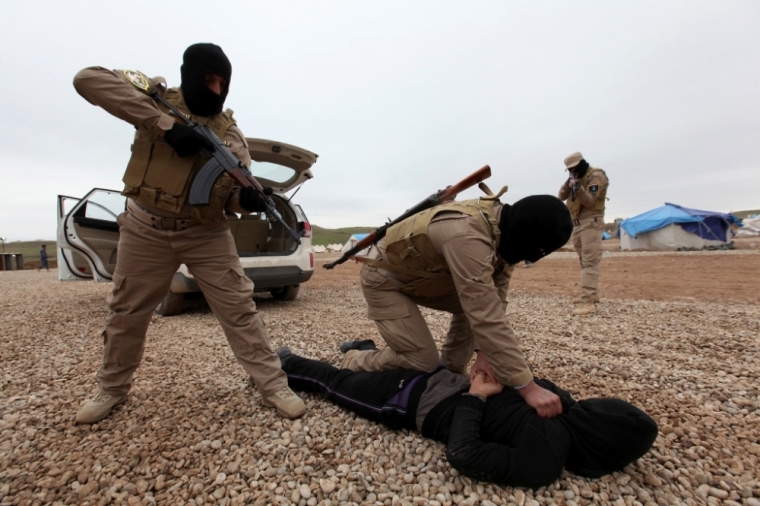 The Islamic State terrorist organization executed three journalists in Iraq and Syria this week, of which two were tied to a tree and shot in the head, while one was sentenced to death by a Shariah court after being accused of spying.
The terrorist group released a video on Sunday showing the execution of two media activists in the group's Syrian stronghold of Raqqa, while Iraqi media reported on Monday that ISIS killed a female print journalist in the groups' Iraqi stronghold of Mosul.
According to the International Business Times, Bashar Abdul Atheem and Faisal Hasan al-Habib were both in their early 20s when they were abducted in Raqqa and accused by militants of handing out anti-Shariah leaflets and taking pictures of oil wells in the Raqqa area.
In a 7-minute ISIS video titled "They Are The Enemy and This Is a Warning," the men are shown in orange jumpsuits being interrogated by jihadis. They were forced to confess that they were paid about $400 to take pictures of oil wells. The men also confessed to handing out leaflets criticizing Shariah law.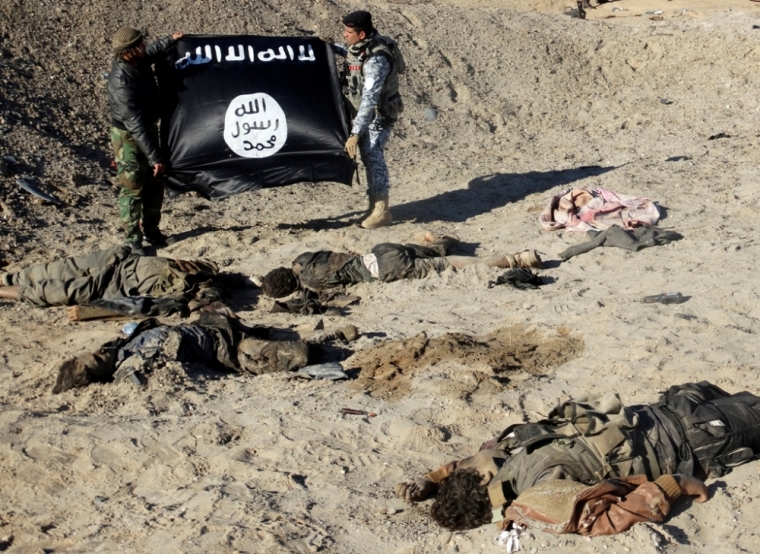 The men were also forced to say they had spied on ISIS fighters and gathered intelligence by traveling around the town in cars and motorbikes.
Following their taped confessions, the men were tied up to a tree by their waists. A group of armed militants in balaclavas start charging toward the activists and then two of the militants shot the victims fatally in the head.
Some reports, including one on Heavy.com, claim that the slain media activists worked for the anti-ISIS online monitoring group Raqqa is Being Slaughtered Silently, which is staffed by journalists who catalogue ISIS' human rights abuses from inside the city of Raqqa.
However, Raqqa is Being Slaughtered Silently media activist Abu Mohammed told IBT that the two men executed in Raqqa did not work with his organization.
"I don't know whether they are activists. Reports came out saying they were working with us, but that is not true," Mohammed asserted. "I'm surprised by these reports."
Mohammed added that ISIS has forbidden people to interact with any anti-ISIS media activists, like those that write for Raqqa is Being Slaughtered Silently, who aim to shed a light on the injustice and brutality of ISIS' Shariah law.
The Iraqi Journalists Syndicate watchdog group announced on Monday that ISIS carried out the execution of Iraqi journalist Suha Ahmed Radi, who was held captive in Mosul for several days before she was sentenced to death by a Shariah court, the Iraqi news site Rudaw reported.
According to IBT, Radi worked as a reporter for a Mosul-based newspaper but since ISIS seized the city last year, she began sourcing information to various Iraqi news agencies. When ISIS became aware of how Radi acted as an informant for news agencies, they raided her home, arrested her and charged her with espionage and spreading false propaganda against the Islamic State.
After Radi's execution, her body was turned over to her relatives.
According to IJS, ISIS has executed at least 14 journalists in the city of Mosul since it took control of the city last June.