ISIS' Ramadan Attacks 'Shock the Decency' of Muslims, All Killing of Innocents Is 'Great Affront' to Islam,' Says Duke University's Islamic Studies Director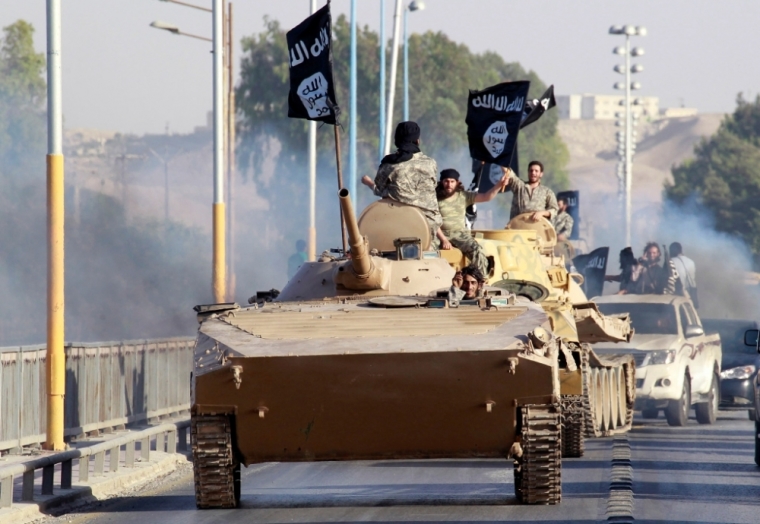 Duke University's Islamic Studies Center director says the "violent and savage attacks" being carried out by ISIS terrorists during the Islamic holy month of Ramadan "shocks the decency" of Muslims around the world, and all slaughter of innocent life is a "great affront" to the teachings of Islam.
Omid Safi told The Christian Post on Tuesday that ISIS' brutal attacks and slaughter or Iraqis, Syrians and humanitarian aid workers has shown that it "abides neither by the letter nor by the spirit of Islamic teachings."
The jihadists, who have captured significant territory across Iraq and Syria, claimed responsibility of three separate terror attacks on Friday, carried out in France, Tunisia, and Kuwait, in which dozens of people were killed.
ISIS spokesman Abu Muhammad al-Adnani has called on fighters to escalate attacks against Christians, Shiites and Sunni Muslims during Ramadan, and said that the holy period should become "a time of calamity for the infidels ... Shiites and apostate Muslims."
The terror group has made a number of such warnings, and in a separate message claimed that jihadists who die during Ramadan will be rewarded with "10 times as much" for their sacrifice.
The threats have extended into other countries as well, with ISIS affiliates in Jerusalem vowing to "cleanse" Israel of all Christians and "non-believers" during Ramadan unless they leave the country.
"Those who work with the Zionists also encourage Muslims to leave their religion and become more secular and open, and they spread evil," read Arabic-language leaflets, as reported by The Jerusalem Post. "They take these Muslims away from us. ... We know where they are, but we need help to find them all — all those Christian collaborators."
The message continues: "ISIS soldiers will work to kill these people so this country is clean of them and ... will clean this country and the Muslim Quarter from these Christians during this holy Ramadan."
Safi told CP, however, that Ramadan, which ends on July 17, is intended to have believers "focus on our relationship with God, and live out a passionate concern for the dignity and well being of our fellow human beings."
"But let us be clear: what is most vile is not that these attacks are being carried out during Ramadan, it is that they are being carried out at all. It is that the lives of innocent human beings are being taken," he added.
"That is the greatest insult, the great affront to the teachings of Islam."
A number of Islamic leaders have spoken out against ISIS' actions, with Shaykh Al-Qadri, founder of the Irish Muslim Peace & Integration Council in Blanchardstown, declaring: "I condemn the attacks and it is the responsibility of every Muslim leader and scholar to condemn them. Terrorists are criminals, enemies of humanity, enemies of religion, enemies of morality and the enemies of human values."
Three Irish citizens were shot dead in the terror attacks in the Tunisian hotel on Friday, the Irish Independent noted.
Lawyer and best-selling author Qasim Rashid also wrote an article for The Huffington Post last week, explaining why ISIS does not speak for Islam.
"In sum, as Muslims we hold fast to the word of our beloved master prophet Muhammad regarding dhimmis; i.e., the protected: 'By God, Christians are my citizens and I hold fast against all that displeases them,'" Rashid said.
"ISIS must be brought to justice for their crimes against Christians and all humanity. Whatever religion they claim — it is not Islam."