ISIS Marks One Year of 'Islamic Caliphate,' Says Allah Will Award '10 Times as Much' to Jihadists Who Die During Ramadan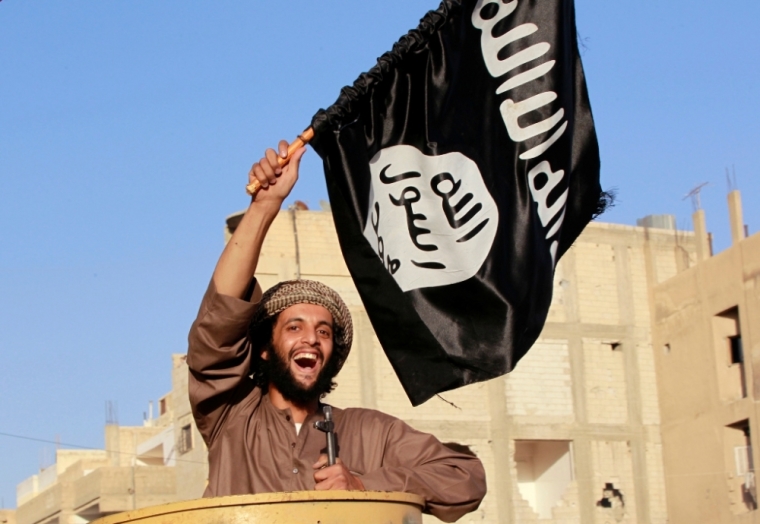 Terror group ISIS has marked one year since the establishment of its self-proclaimed Islamic Caliphate in the territory of Iraq and Syria. The militants marked the occasion by calling for more jihadist attacks during the Islamic holy month of Ramadan, claiming that allah will reward jihadists who die with "10 times as much" during the period.
"ISIS' Ramadan message specifically preaches that jihad is 10 times more obligatory during Ramadan and that those who die in jihad will be rewarded by allah 10 times as much as during the rest of the year," said Ryan Mauro, national security analyst and adjunct professor of Homeland Security for the Clarion Project, according to Fox News.
"There will be ISIS supporters who have waited to strike until now in order to get the maximum award and those who were considering an attack and will now feel more pressure to actually do it."
June 29, 2014, marked the official formation of the Islamic State, as the group is also known, when it also named its leader "Caliph Ibrahim," Abu Bakr al-Baghdadi.
The U.S. and a broad team of international allies have been hitting ISIS targets across Iraq and Syria with airstrikes, and have armed and trained local forces on the ground fighting the militants. The terror group has continued attacking and capturing new cities throughout the year, however, and has been expanding its attacks in a host of other countries.
ISIS has beheaded scores of Christians in separate attacks, with some execution videos filmed in Libya, where the jihadists have been establishing a presence.
Most recently, dozens of foreigners were killed in three separate terror attacks in France, Tunisia and Kuwait on Friday, following an ISIS call for escalating attacks against Christians, Shiites and Sunni Muslims during the holy month of Ramadan.
The Syrian Observatory for Human Rights has estimated that ISIS now controls over 50 percent of Syria, and said that the jihadists have executed at least 3,027 civilians, rebels, members of regime forces and allied militiamen.
Among the many abuses, several reports have also exposed the establishment of training camps for children, where young boys are given military training and indoctrinated into jihadist ideology.
SOHR called for the U.N. Security Council and all countries and parties fighting for justice to establish specialist courts and sentence the "the massacres and the blatant violations of human rights" committed by ISIS and all aggressors in the region.
The U.S.'s strategy against ISIS has come under scrutiny, however. Last week, Sen. John McCain, R-Ariz., and Tony Perkins, president of the Family Research Council, warned in a joint statement that President Barack Obama and his European allies are failing to stop the massacre of Christians and other minorities throughout the Middle East and North Africa.
"They are committing brutal atrocities against Christian communities in Syria and Iraq, persecuting religious minorities and destroying entire towns and local economies," McCain and Perkins said in an op-ed for Fox News, speaking of ISIS.
"Christians are fleeing their homes in increasing numbers, creating an exploding refugee crisis that will have grave ramifications on the stability and security of the entire region."