ISIS Doubles Recruitment of Foreign Fighters for Battle in Syria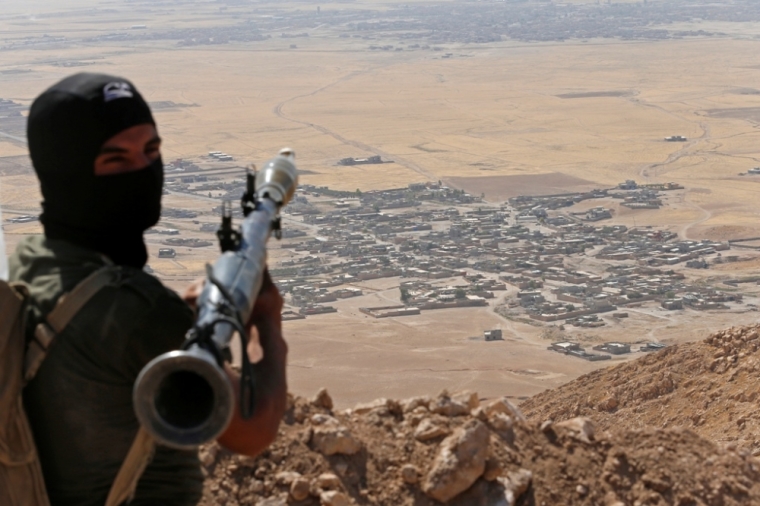 Foreign fighters flocking to Syria and Iraq from Europe and other continents has doubled since the summer of 2014.
According to the Soufan Group, ­­­­"Between 27,000 and 31,000 people from 86 countries have traveled to join the Islamic State in Syria and similar militant organizations."
The New York-based security agency reported in June of 2014 that 12,000 foreign fighters from 81 countries were involved in the Syrian civil war, suggesting that recruiting by the Islamic State is expanding rapidly.
"The foreign fighter phenomenon in Iraq and Syria is truly global," the intelligence report declared.
The organization stated that recruitment in the United States is mostly dependent on social media and the number of people being recruited has remained more stable than other regions.
The U.S. does not have evidence of "hot spots" or physical recruiting stations like Russia or European countries.
"According to FBI Director James Comey, a total of 250 Americans had traveled or attempted to travel to Syria as of September, with only about 150 being successful," reads the report.
Officials in Canada have estimated that about 130 Canadians have gone to Syria to fight.
The report states that "Foreign fighters from Russia and central Asia have shown a significant rise," with some estimates showing a 300 percent increase since 2014.
Tunisia accounts for the majority of foreign fighters, which is estimated at 6,000, followed by Saudi Arabia with around 2,500. Over 5,000 foreign fighters are from different countries in Western Europe. It is estimated that since October 1,800 fighters have left France to join the fighting. It is estimated that 760 have left the countries of Germany and the United Kingdom to fight in Syria.
It is believed that secularization of Western European countries is playing a role in the recruitment of fighters to join the IS.
The report surmises that while the Islamic State relies heavily on using documentation of civilian casualties in the Middle East for propaganda and recruitment purposes, that many people who flock to the region do so out of a sense of purpose and adventure.
"A search for belonging, purpose, adventure, and friendship, appear to remain the main reasons for people to join the Islamic State, just as they remain the least addressed issues in the international fight against terrorism," states the report.
Political ideology is believed to be less of a factor than personal reasons for joining the fight, and recruits are said to be basing their decision on an "emotional" basis over "rational" reasoning.
"The Islamic State has seen success beyond the dreams of other terrorist groups that now appear conventional and even old-fashioned, such as al-Qaeda," the report declares. "It has energized tens of thousands of people to join it, and inspired many more to support it."