ISIS' Mass Graves Reveal Horror of Thousands Killed in Syria and Iraq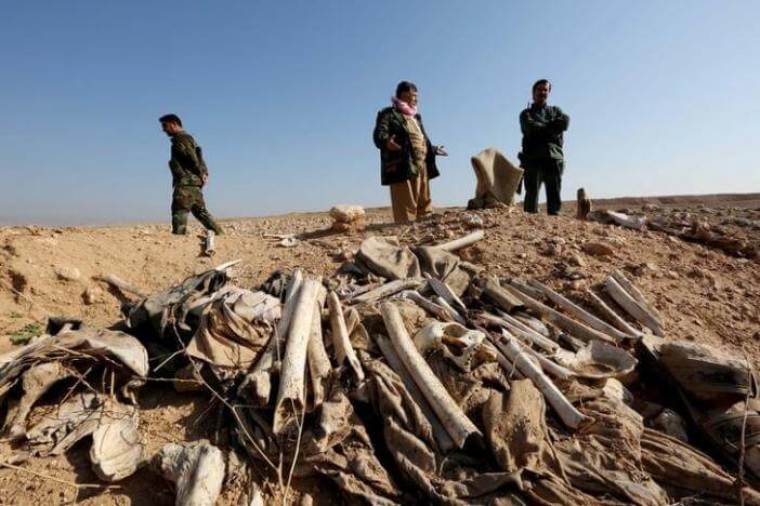 An extensive report by The Associated Press has found at least 72 mass graves in Iraq and Syria, where the Islamic State terror group is feared to have slaughtered thousands of people in its ongoing genocide of Yazidis, Christians, and all who stand in its way.
AP reported that many more graves are expected to be unearthed as IS is pushed out of territory it held in Iraq and Syria, which could reveal devastating numbers of victims.
Sixteen of the mass graves in Iraq were located in territory that is still too dangerous to excavate, while 17 such graves in Syria have revealed great human rights atrocities, with the bodies of hundreds of members of a single tribe left in one of the graves.
As the U.S. and a small team of international allies continue to fight to free major cities in Iraq and Syria from IS' control, it will be a while before the total number of dead are made known. The numbers of known victims who have been buried range from 5,200 to more than 15,000.
One Iraqi father, identified as Rasho Qassim, who every day drives by Sinjar mountain where his two sons lie in graves, said families are waiting to properly bury their loved ones.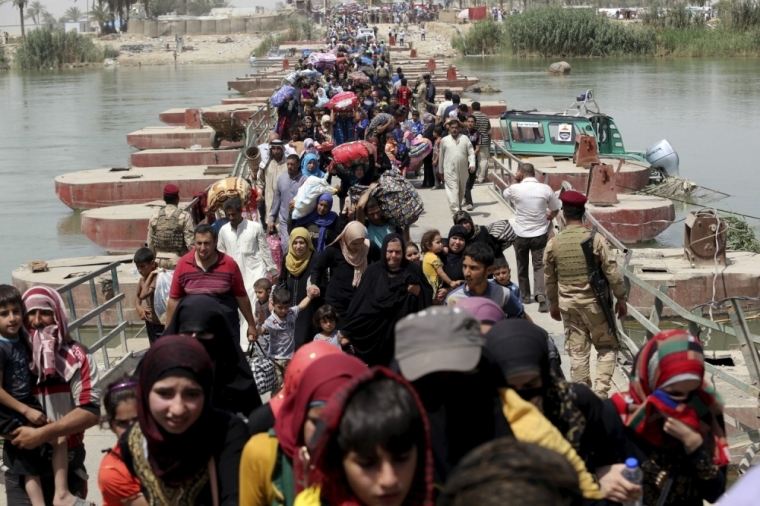 "We want to take them out of here. There are only bones left. But they said 'No, they have to stay there, a committee will come and exhume them later,'"Qassim said. "It has been two years but nobody has come."
Although the U.N., the U.S., and other major world powers have denounced the ongoing genocide of minorities being carried out by the Islamic extremists, the massacre continues with a clear intent to destroy entire people groups.
"We see clear evidence of the intent to destroy the Yazidi people," said Naomi Kikoler of the Holocaust Museum in Washington, D.C. "There's been virtually no effort to systematically document the crimes perpetrated, to preserve the evidence, and to ensure that mass graves are identified and protected."
AP noted that one of the 72 graves it documented contains only three bodies, while the largest is believed to hold thousands, but there is no precise number of victims yet.
Ziad Awad, the editor of an online publication on Deir el-Zour called The Eye of the City, who is documenting the graves, said that many more atrocities committed by IS are expected to be unearthed.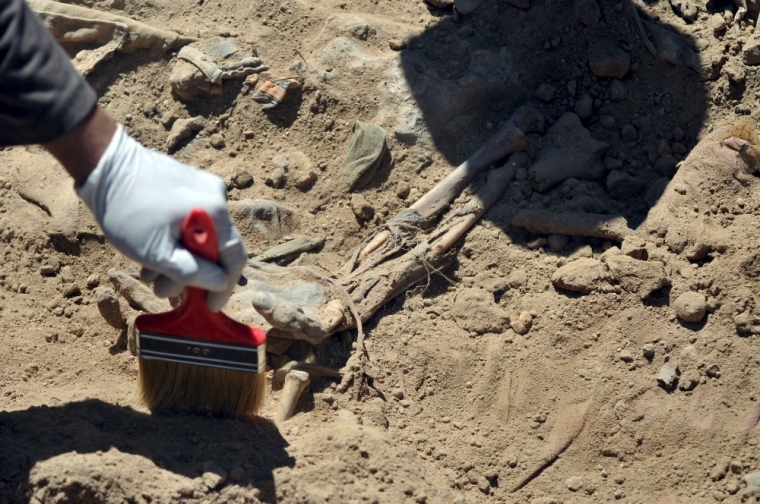 "This is a drop in an ocean of mass graves expected to be discovered in the future in Syria," Awad said.
The discoveries of mass graves have mostly been made near cities freshly liberated from IS. The victims have included not only soldiers and civilians, but also women and children.
The jihadist group has meanwhile been attempting to spread its terror reach, and on Monday killed at least 54 people, injuring another 67, in a suicide car bombing in the Yemeni port city of Aden.
IS, which described the attack as a "martyrdom operation," specifically targeted a school compound where conscripts loyal to the government had gathered for breakfast.