ISIS Hostage Feels 'Born Again' After Witnessing Christian Captives' Strong Faith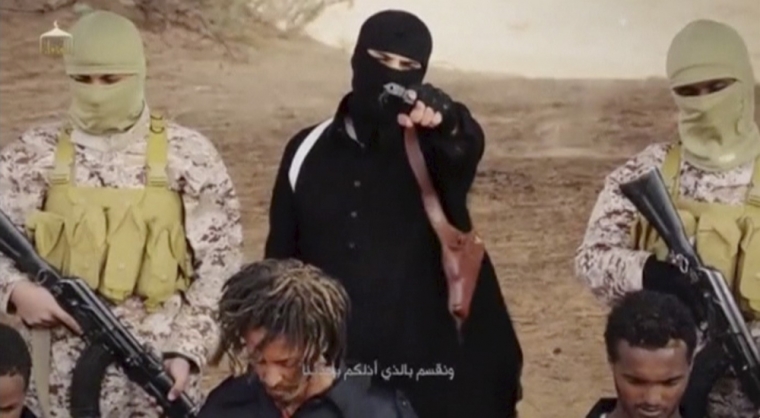 A Syrian priest who was held captive for months by the Islamic State terror group before being released said he was kept in an underground dormitory with 250 other Christians who refused to convert to Islam despite being pressured every day.
"The Christians were often questioned about their faith and about the Christian doctrine, and they did not convert to Islam despite much pressure. They were faithful to the recitation of the rosary. This experience of trial strengthened the faith of everyone, including my faith as a priest. It is as if I have been born again," Father Jacques Murad, prior of the Monastery of Mar Elian, shared of his experience, according to Agenzia Fides.
The Christians the priest refers to are believed to be a group of 250 people kidnapped from the captured city of Qaryatayn.
IS, which has captured several cities across Iraq and Syria, has taken large groups of Christian hostages, and imposed contracts on those who remain, forcing them to live under harsh conditions or be killed.
Murad was abducted by jihadists from the Monastery in the outskirts of Qaryatayn together with a co-worker on May 21, but was finally released on Oct. 11.
Italian news agency ANSA reported that sources close to the priest affirmed he had been freed earlier this month, but they did not provide any details surrounding his release.
The priest said that he kept up hopes despite his kidnapping: "Even while being deported, with my hands tied behind my back, I surprisingly found myself repeating again and again: I am going toward freedom."
IS, which captured Qaryatayn in August, has forced Christians still living in the city to pay the Islamic jizya tax and agree to a long list of demands if they are to remain at their homes.
The terror group has captured other Christians as well, and is still holding at least 180 Assyrians that it kidnapped in mass raids from villages in the Khabur river valley in February.
Reports emerged in October that the terrorists planning to execute the 180 Assyrians after negotiators failed to meet the high asking price for their release.
The negotiations, led by Bishop Ephrem Otnaial, head of the Church of the East in Syria, have been suspended due to the unbearable demands of the terror group," revealed Osama Edward, director of the Assyrian Human Rights Network, noting that IS has asked for as much as $12 million.
"ISIS threatened to execute the 180 hostages if we didn't pay the ransom," he continued.
It is not yet known what has happened with the captured Assyrians, but IS has already executed scores of Christians and other minorities throughout its captured territory by beheading and other methods.