Danish ISIS Hostage Forced to Dance Tango With 'Jihadi John' Who Threatened to Cut Nose Off Using Pliers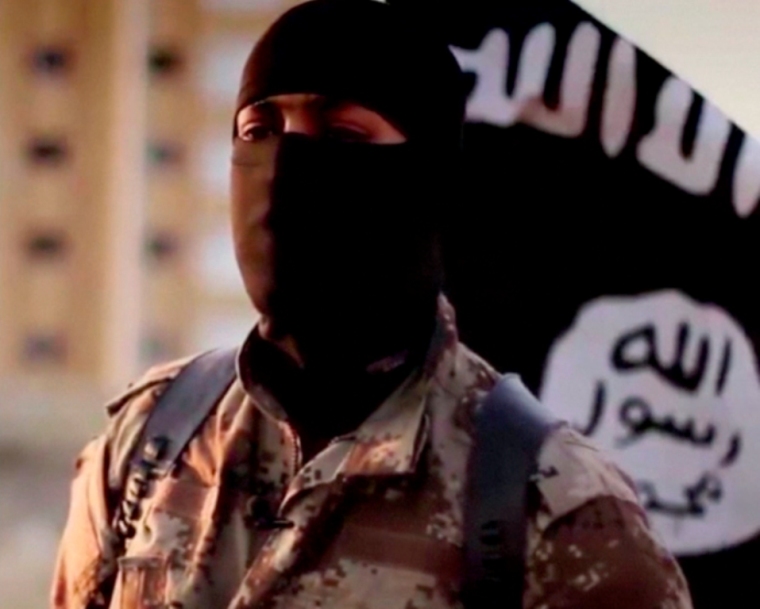 A Danish photographer who was held captive for 13 months by the Islamic State terrorist organization in Syria has finally spoken out about his tortuous detention, which included periods where he was not allowed to sit for days, and an instance where he was forced to dance with IS' most notorious executioner.
Daniel Rye Ottosen, a freelance photographer from Odense, Denmark, was captured by the Islamic State in 2013 and held with other European and American journalists and aid workers who were eventually featured in the group's widely publicized video beheadings that were carried out by famed black-masked executioner, Kuwaiti-born Mohammed Emwazi — also known by the nickname "Jihadi John."
Fortunately for Ottosen, he did not suffer the same fate as Americans James Foley, Peter Kassig and Steven Sotloff or Britons Alan Henning and David Haines. With the help of his sister, a fundraising campaign was established through Facebook to pay an approximate ransom of $2.28 million to the terrorist group to secure his release.
The 26-year-old Ottosen was interviewed on Sunday by Denmark Radio network DR. During the interview he explained that when he was first captured he was held in a cell in Aleppo, Syria, and was continuously tortured by militants for two weeks in hopes that he would confess to being a CIA spy.
"They were very good at torturing. They were well aware of where the limits lay," The Telegraph quoted Ottosen as saying. "The most brutal torture involved being forced to stand for days on end."
"One of the tricks they used with me was to hang me up from the ceiling with my arms over my head and my hands handcuffed, hanging from a chain," he continued. "I could stand with both of my feet on the ground, but they left me there for an entire day."
When the militants threatened to extend his torture for another three days, Ottosen remembers trying to take his own life by hanging himself with a chain. However, the suicide attempt landed him in a children's hospital alongside Foley, where they did exercises together as they built a bond.
While being detained by the militant group, Ottosen was beaten so badly that he couldn't even look his captors in the eye without fearing it would lead to further totrure.
He recalled one particular instance when Emwazi asked him to dance.
"'Do you want to dance?'" he recalls Emwazi asking. "Then he took me up, and we were supposed to dance the Tango together, John and I."
However, the brief dance ended abruptly when Emwazi threw Ottosen to the ground and began to beat him.
"So I had my head down and my arms up and he led me around the prison and then suddenly it just changed and he threw me down and kicked and hit me," Ottosen said. "Then they ended by threatening to cut my nose off with side-cutting pliers and such things. When they left there, you're just like 'What?'"
Ottosen remembers that a particular group of four british IS militants, whom they called "The Beatles," were the most brutal of all their torturous captors.
"When they came into the prison, you could smell them," Ottosen explained. "They had this very strong scent that was just … 'The Beatles,' full strength. And sometimes we could smell them before they even came into the prison. It was [sniff], The Beatles, and then people would put their arms up against the wall in case they came in."
Over a year after his release, Ottosen is struggling emotionally. Since he still has not returned to work, he is also struggling to overcome the massive debt due to the conditions of his release.
During an interview with The Daily Mail, Ottosen's sister, Anita, said that the actual cost to get her brother released was higher than the amount the fundraising campaign raised. She added that her brother is obliged to pay approximately a $100,000 shortfall.
The Ottosens are still seeking all the financial help they can get.
"I do not have much confidence in getting there," Anita said. "I actually don't think we can collect as much."