ISIS Jihadists Sever Children's Limbs as Punishment in Syria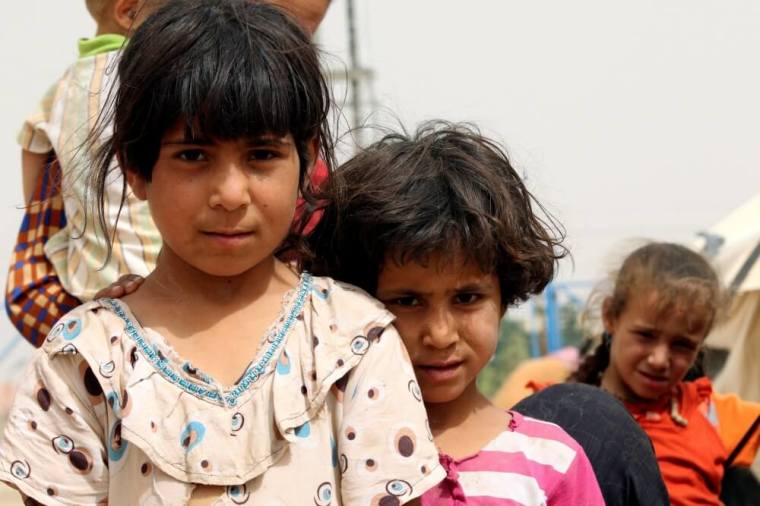 The Islamic State's vicious brutality is ongoing in the Syrian city of Raqqa where families who've fled the terror group say children's limbs are being severed by militants as punishment for alleged crimes.
One of the families that managed to flee told Sky News that the IS victims have included kids as young as 11 years old.
"All my children have seen them," the mother, who wasn't named, said of the punishments.
One such 11-year-old orphan boy was reportedly tied down and had his arm chopped off by the radicals because he was trying to sell a stolen car battery for food.
What is more, one other family said that they were almost forced to sell their 14-year-old daughter into marriage with an Egyptian IS fighter, who was 29.
The mother, who also wasn't named, revealed that her husband had been killed by an airstrike, and she was forced to bring up her four sons and daughter alone.
"My daughter said, 'My mother, do you think if my father was alive, he would accept this marriage?'" the woman recalled.
The 14-year-old girl added: "He told me to carry a weapon and to stay with them. I told him, 'please I want to leave now.'"
The family was able to flee Raqqa before the marriage could go ahead.
Raqqa, like a number of other IS-controlled cities, is believed to be marked for liberation by government and U.S.-backed troops, as the terror group struggles to keep a hold on its captured territories.
There have been a number of extreme human rights abuses committed against children reported from Iraq and Syria, with a story back in June noting that the terrorists beheaded a 4-year-old girl and soaked her mother's hands in her blood.
"A mother told her 4-year daughter to go home and she refused and then the mother told her unintentionally 'go home and I swear to God that I will behead you if you don't,'" a Syrian woman who fled IS recalled at the time.
"And one of the ISIS members heard this and told the mother 'since you swore to God you should behead her,' but the mother strongly opposed."
The radicals then reportedly took matters into their own hands, and beheaded the little girl.
In another gruesome story from October 2015, a Yazidi community member claimed that one mother was forced to eat the flesh of her own toddler.
Vian Dakhil, a Yazidi, recalled that IS told the starving mother that they had fed her her own child.
"One of the mothers calls me … she said 'for two days the ISIS doesn't give me any food' and they separated her children. One of them is 3 years and another is 5 years, after two days they give her rice with meat. After she's eating, they tell her this is your boy — 3 years," Dakhil revealed at the time.
"She tells me please, I can't, I don't know what can I do — I'm eating my son. This is what happened with those woman under ISIS control and nobody cares."