ISIS' Systematic Slaughter of Civilians Leaves Over 18K Dead, 3.2M Iraqis Displaced, UN Report Reveals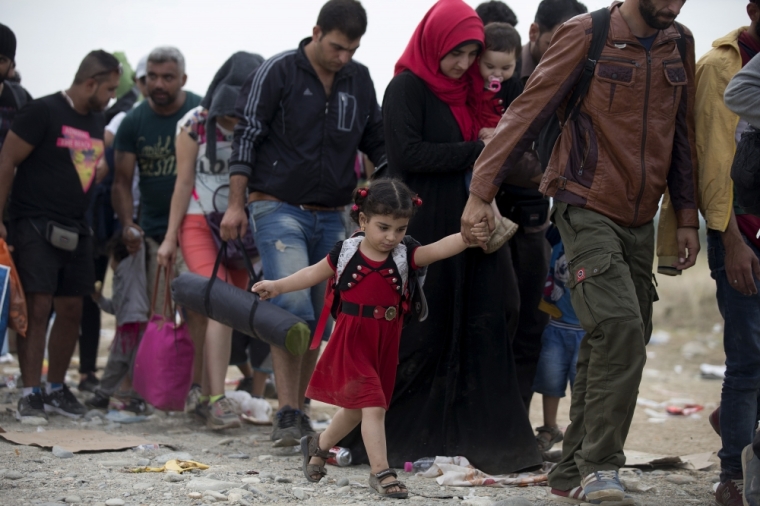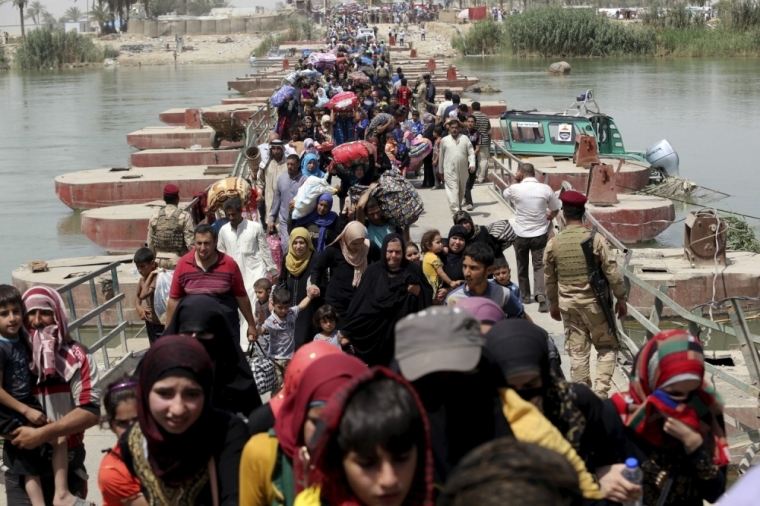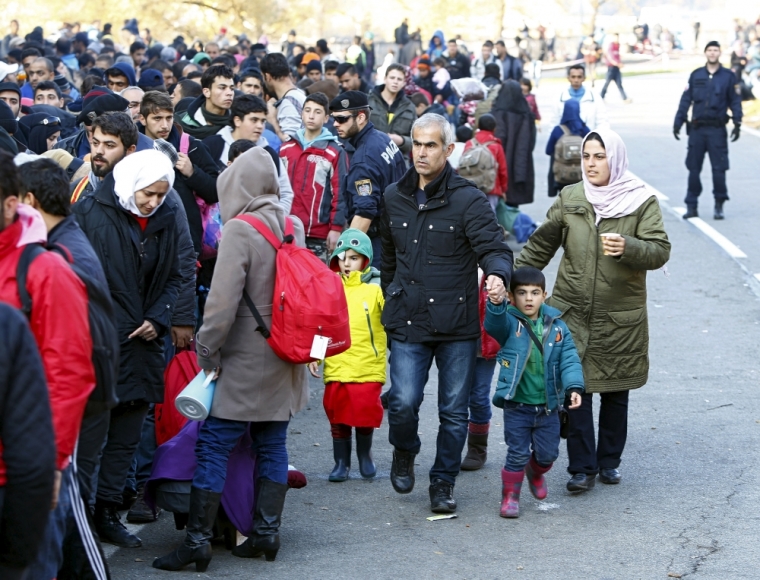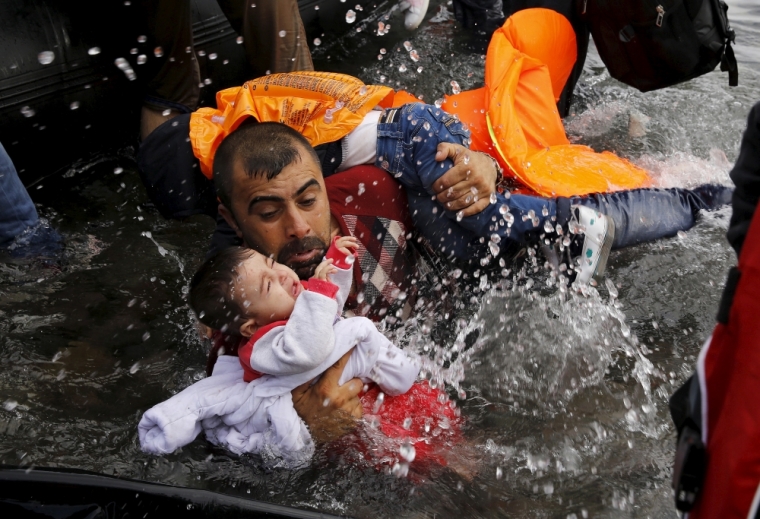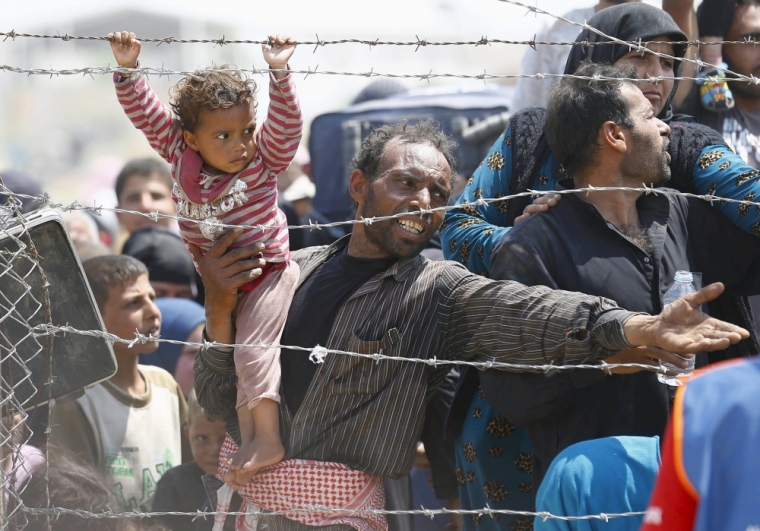 View Photos
As many as 18,800 people have been killed since 2014 in the ongoing Iraq war, the United Nations has said, revealing a "staggering" civilian death toll, while 3,500 women and children remain captured as ISIS slaves.
"The violence suffered by civilians in Iraq remains staggering. The so-called 'Islamic State of Iraq and the Levant' continues to commit systematic and widespread violence and abuses of international human rights law and humanitarian law. These acts may, in some instances, amount to war crimes, crimes against humanity, and possibly genocide," states the report, which was compiled and released on Tuesday by the U.N. Assistance Mission for Iraq and the Office of the High Commissioner for Human Rights.
Another 36,245 people were injured in the recorded time period between January 1, 2014, and October 31, 2015, while more than 3.2 million Iraqi have been internally displaced, which includes over a million school children.
Iraq has been devastated by instability and the ongoing war with the IS, which has conquered vast territory across the region, including in Syria, seeking to strengthen its self-declared Caliphate.
"During the reporting period, ISIL killed and abducted scores of civilians, often in a targeted manner. Victims include those perceived to be opposed to ISIL ideology and rule; persons affiliated with the government, such as former Iraqi security forces, police officers, former public officials and electoral workers; professionals, such as doctors and lawyers; journalists; and tribal and religious leaders," the report added.
"Others have been abducted and/or killed on the pretext of aiding or providing information to government security forces. Many have been subjected to adjudication by ISIL self-appointed courts which, in addition to ordering the murder of countless people, have imposed grim punishments such as stoning and amputations."
The human rights watchdog groups also focused on the continued sexual violence against women and children, with IS militants using it as one of the main tools to suppress the captured populations.
Ján Kubiš, the U.N. Secretary-General for Iraq, called on the international community to increase its support for the Iraqi government in its fight against IS, and also in providing humanitarian assistance to the affected communities who want to return to their places of origin and rebuild their homes.
U.N. High Commissioner for Human Rights Zeid Ra'ad Al Hussein said that the actual civilian death toll could be even higher than reported.
"Even the obscene casualty figures fail to accurately reflect exactly how terribly civilians are suffering in Iraq. The figures capture those who were killed or maimed by overt violence, but countless others have died from the lack of access to basic food, water or medical care," Hussein continued.
"This report lays bare the enduring suffering of civilians in Iraq and starkly illustrates what Iraqi refugees are attempting to escape when they flee to Europe and other regions. This is the horror they face in their homelands."
Thousands of Iraqi Christians have been caught up the violence over the past couple of years, being specifically targeted by the Islamic radicals, and driven out of their ancestral homelands.
Robert P. George, chairman of the U.S.Commission on International Religious Freedom, and many others have raised awareness for the "untold misery and suffering on defenseless religious and ethnic communities" that IS continues to carry out in full-force, both in Iraq and Syria.
BBC News analyst Ahmed Maher pointed out that IS' invasion in 2014 increased the civilian death toll dramatically in Iraq, noting that the monthly average death rate between 2010 and 2013 was 400 deaths, which also included domestic violence and crimes.
"The latest figure will also certainly be much higher than the U..N reports, because there are many no-go areas for activists and journalists," he added.
"IS militants brag about killing anyone who they perceive as 'non-believers' of their extremist Islamist ideology. Followers of other religions have also been singled out — with Yazidis and Christians taking the brunt of summary executions and murders."