ISIS Kills Four Children in Bombing of Historic Christian Church in Mosul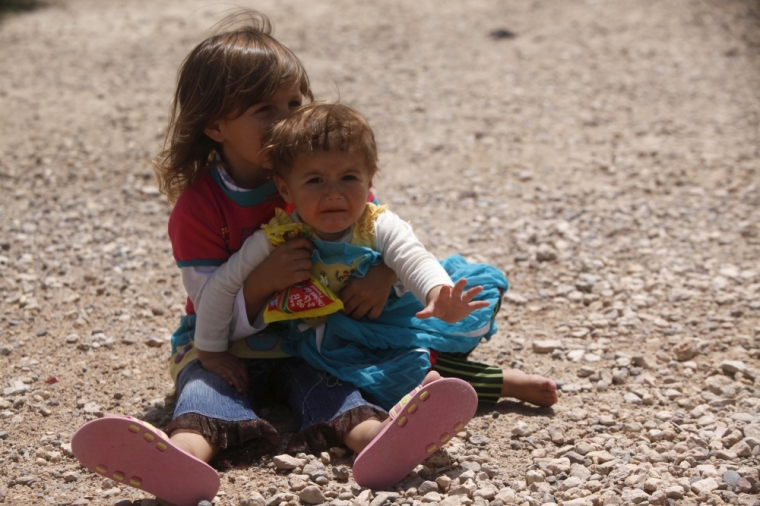 Terror group ISIS has reportedly killed four children when it blew up a historic Christian church in Mosul, Iraq, that has stood for thousands of years.
The children were near the Mother of Aid church when the jihadists blew it up, revealed Saeed Mamuzini, media officer of the Mosul branch of the Kurdistan Democratic Party, in an interview with Rudaw.
The historic church had stood for thousands of year, Mamuzin said.
A city that once had a significant Christian population, Mosul has now been mostly emptied of followers of Christ following its fall in June 2014. The terror group has been seeking to eradicate all presence of Christianity, and has destroyed a number of churches and mosques in the city.
The Islamic militants have also been desecrating Christian graves and destroying entire cemeteries, seeking to eradicate what they call "pagan symbols."
In April, several images were spread through the terror group's social media websites of jihadists tearing down tombstones.
There have also been reports of ISIS destroying Christian statues, crosses, and other faith symbols across Iraq.
Analysts, like Steven Stalinsky, executive director of the Middle East Media Research Institute, have said that the effort is part of its ongoing campaign against Christianity.
"It is important to note that ISIS is documenting its destruction and desecration of Christian sites and its attacks on Christian communities, and on other minorities' sites and communities, and is disseminating these images worldwide via social media," Stalinksy said at the time.
"By doing this, ISIS is not only showcasing what it is doing, but is also mocking the West by demonstrating that it is doing so freely, with no one trying to stop it."
The Syrian Observatory for Human Rights reported last week that ISIS has executed more than 3,027 people since it began its attacks last year, among them being at least 86 women and 76 children.
Jasmine Opperman, the director of Southern Africa Operations at the Terrorism, Research & Analysis Consortium, told Fox News that such executions are part of an "apocalypse ideology of the final battle between the believers and the unbelievers."
"ISIS is using executions to show its followers — and would-be followers — that the group is the only true representative of believers, not only in word, but action, which is why executions are featured so prominently," Opperman added.