ISIS' Master Plan: Leaked Documents Reveal Inner Workings of Terror State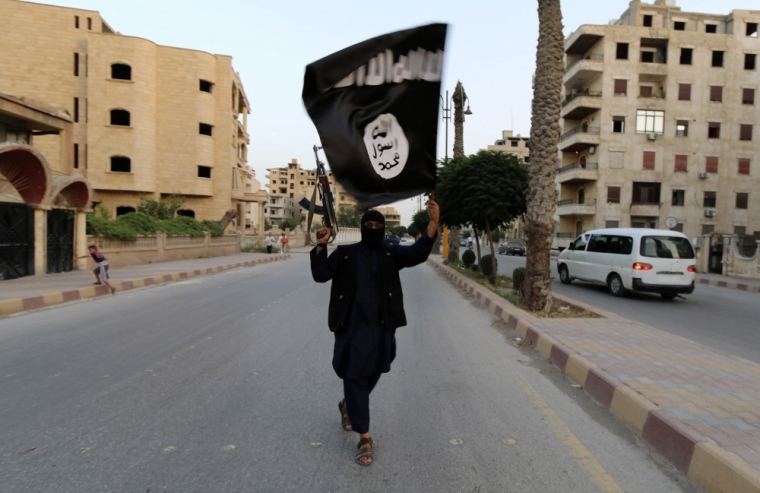 New documents have surfaced that purportedly detail the Islamic State's master plan to establish fully functioning government bureaucracies and also highlight how the terror group has always planned to train child militants for jihad.
Through an undisclosed businessman working within IS, Aymenn al-Tamimi, a 23-year-old British researcher who has compiled over 300 IS documents in the past year, has obtained a copy of a 24-page document that he believes is a set of instructions and directives on how to establish governmental agencies for healthcare, education, economy and treasury.
The document is titled "Principles in the Administration of the Islamic State," and is believed to have been published soon after IS leader Abu Bakr al-Baghdadi claimed a caliphate in June 2014.
Al-Tamimi, who shared as many as 30 IS documents with the British news site The Guardian, believes the 24-page document was produced somewhere between July and October of 2014 and is designed to train civil servants or "cadres of administrators."
"[IS] is a project that strives to govern," al-Tamimi said. "It's not just a case of their sole end being endless battle."
While the document gets into the details of how to run various types of government bureaucracies, it asserts that "The state requires an Islamic system of life, a Qur'anic constitution and a system to implement it."
The document further explains how to operate IS' own healthcare system, which is currently being run by senior officials at hospitals who act as IS administrators.
"There must not be suppression of the role of qualifications, skills of expertise and the training of the current generation on administering the state," the Daily Mail quoted the document as stating.
The document also indicates that IS leaders have long planned on educating and radicalizing children in training camps in order to prepare them to be soldiers and suicide bombers.
Although some people may believe that IS' use of child soldiers was a response to lack of willing adults extremists, that is not the case.
"Children, it says, will receive 'training on bearing light arms' and 'outstanding individuals' will be 'selected from them for security portfolio assignments, including checkpoints, patrols,'" The Guardian reports.
Additionally, the document states that IS has two different types of training programs. For recruits who are experienced combat veterans, they are sent off to complete a 15-day combat refresher course. Recruits that are new to extremist combat fighting are sent to longer courses that train them in warfare and brainwash them with IS' brand of radical Islam.
"If the West sees ISIS as an almost stereotypical band of psychopathic killers, we risk dramatically underestimating them," U.S. Army Gen. Stanley McChrystal told The Guardian. "In the Principles in the Administration of the Islamic State, you see a focus on education (really indoctrination) beginning with children but progressing through their ranks, a recognition that effective governance is essential, thoughts on their use of technology to master information (propaganda), and a willingness to learn from the mistakes of earlier movements."
The Daily Mail reports that other documents obtained by al-Tamimi, show that IS has a government agency dealing with state assets like oil production and the trading of antiquities.
As IS is believed to control around 10 oil fields in Iraq and Syria and makes a good chunk of its revenue from selling oil on the black market through Turkey, Jordan and Iran, the obtained documents suggest that IS is making less than previously thought off of oil production.
As it was thought that IS was making at least $1 million per day off oil trade from oil fields in the Deir ez-Zor in Syria, the Daily Mail reports that the documents suggest that IS only made about $8.4 million off the oil field in the month of January.
IS is also gaining revenue off of its taxation practices, Christina Schori Liang wrote in last month's Global Terrorism Index.
"In territories now under [IS] control, there is a 10 percent income tax, 10-15 percent tax on business revenues, and a 2 percent value added tax on everyday purchases," Liang stated. "There are road taxes and custom taxes for vehicles crossing [IS] held territory and taxes for smuggling drugs and weapons."
IS has also imposed a "departure tax" of about $975 on anyone who wishes to leave their territory.
"Fearing that many will leave, [IS] requires that civilians sign over car titles and family homes in order to just to leave its territory for two weeks," Liang added. "Christians are forced to pay jizya, a religious levy or 'protection tax,' unless they convert to Islam."
Contact: <ahref="mailto:samuel.smith@christianpost.com">samuel.smith@christianpost.com,
@IamSamSmith
(Twitter)