ISIS Massacre: Militants Behead 300 Women, Children and Elderly in Day-Long Attack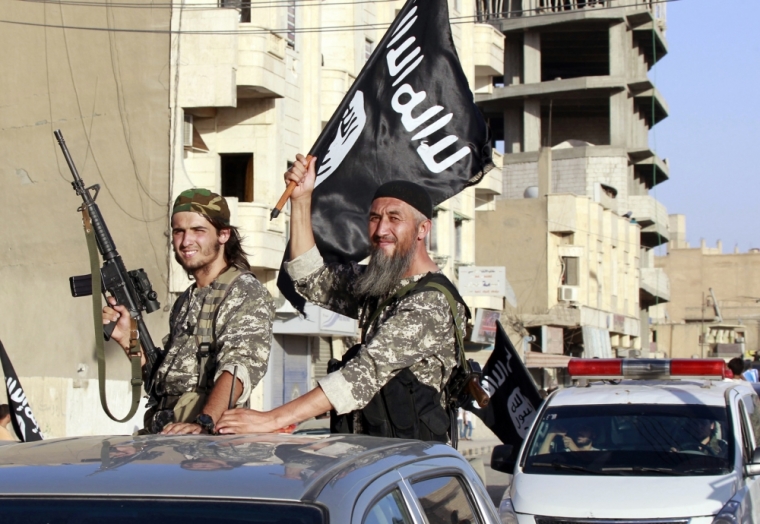 The Islamic State terror group has massacred nearly 300 people, most of them women, children and the elderly, in a day-long attack on the town of Deir el-Zour in Syria.
The government-run SANA news agency revealed in a report on Sunday that the shootings and beheadings were among the worst carried out by the terrorist organization, which continues to hold significant territory across the country.
Watchdog groups, such as the Syrian Observatory of Human Rights, have confirmed the massacre, noting that IS controls most of the province, and has been battling with government forces for control of the provincial capital of the same name.
BBC News noted that there have been conflicting reports on how many people have actually been killed, however, with SOHR putting the number of casualties at around 135, while SANA insists it is closer to 300.
SOHR has also suggested that as many as 400 family members of pro-government fighters have been kidnapped by the terror group, but an activist on the ground in an area of farms told BBC he didn't see kidnappings at such a large scale being carried out.
"Around 20 were arrested and some killed, he said. Some families were rounded up by IS and taken away to another area," BBC noted.
"However, this was not on anything like the scale suggested by the Observatory of 400 family members being abducted."
The almost five-year civil war in Syria has killed close to 250,000 people, and peace efforts have failed despite continued efforts by Western powers to bring about a ceasefire. President Bashar al-Assad's army is fighting both IS and various other rebel groups that want to bring down his administration, and has been heavily backed by the Russian government of President Vladimir Putin.
The United States and other Western powers have launched airstrike operations in Syria against IS, but at the same time also remain highly critical of Assad, due to the human rights abuses all sides in the conflict have been accused by SOHR and the U.N. of carrying out.
The humanitarian crisis in the war-torn country has reached horrific conditions in some areas, such as the besieged towns of Madaya, Foah and Kefraya. The International Committee of the Red Cross revealed earlier in January that mass starvation is causing people to start eating dogs, cats and grass, with relief groups being cut off from the area due to the fighting and the onset of winter.
"People were living there without basic supplies. Now the situation is even more dire," ICRC spokesman Pawel Krzysiek said of Madaya.
"The winter obviously makes things worse, with people desperately trying to get what they can to power their stoves — including burning plastic, which results in respiratory problems," he added.
The U.N. has warned that as many as 400,000 people across the country are living in towns that are under siege and need help.