ISIS Militants Attack Mt. Sinai Monastery in Egypt Ahead of Pope's Visit
A group of armed men attacked a security outpost near St. Catherine's monastery in South Sinai, Egypt on Tuesday, killing one policeman and wounding four others.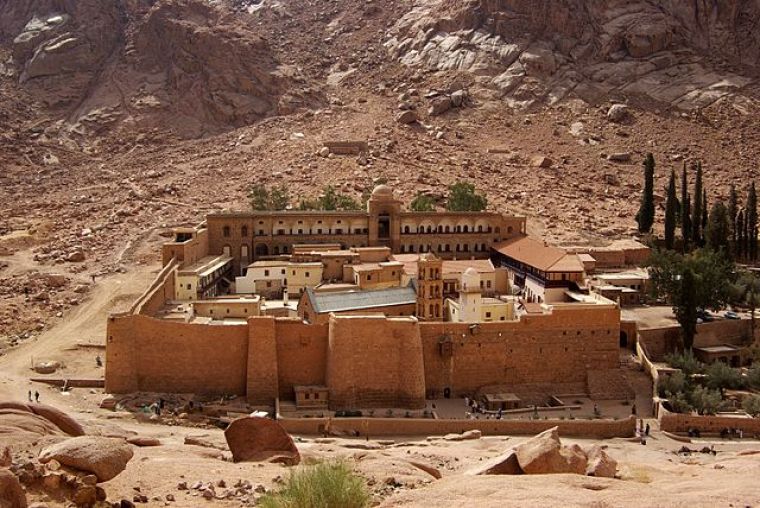 The Islamic State (ISIS) immediately claimed responsibility for the attack, which came a few days before Pope Francis' scheduled visit to Egypt, Reuters reported.
The gunmen opened fire from a hilltop that has a direct view of the security checkpoint. Some of the attackers were injured in the exchange of fire with security forces, the reports said.
ISIS also claimed responsibility for the bomb explosions in two Coptic churches in the Egyptian cities of Tanta and Alexandria on Palm Sunday. The attacks killed at least 44 people and wounded about a hundred others in one of the bloodiest assaults on the nation's Christian minority.
St. Catherine's monastery lies at the foot of Mt. Sinai, where Moses was said to have received the Ten Commandments. It was built in the 6th century and is part of the UNESCO World Heritage Site list. It is visited by thousands of tourists and pilgrims every year.
Christians in Egypt continue to be the target of Islamic extremists, who have increased their attacks on the minority in the last decade.
Tuesday's attack is the latest challenge to Egyptian President Abdel Fattah al-Sisi, who has already declared a three-month state of emergency following the Palm Sunday church bombings.
Al-Sisi has repeatedly called for a "religious revolution" against Islamic extremism.
Earlier this month, the Egyptian president went on an official state visit to the U.S. to meet with President Donald Trump. The two leaders affirmed their stance to fight militant extremism together.
In February, hundreds of Egyptian Christians reportedly fled their homes in the northern part of the Sinai Peninsula after ISIS' North Sinai affiliate killed at least seven Coptic Christians in a series of attacks.
The group released a video vowing to step up attacks against the Christian minority, describing them as their "favorite prey."
Last December, a bombing at a chapel adjacent to Egypt's main Coptic Christian cathedral in Cairo claimed by ISIS killed at least 30 people and injured dozens of others during Sunday Mass.