ISIS Mocks Americans for Electing 'Donkey' Trump: He Will 'Destroy America' on His Own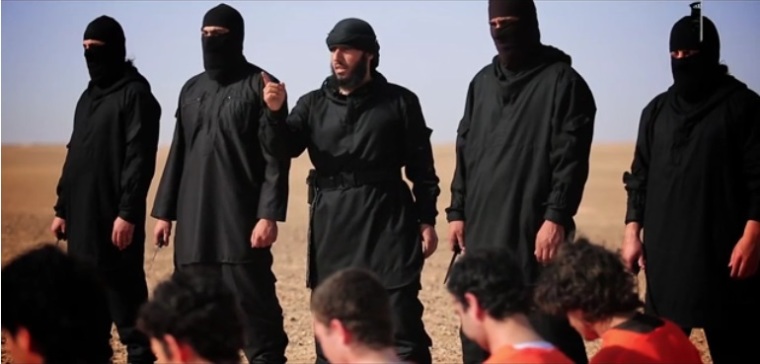 The Islamic State terror group has responded to Republican Donald Trump's election victory by calling the president-elect a "donkey" who will bring about the fall of America on his own.
The Mirror and other news outlets report that IS' social media accounts are filled with statements calling Trump a donkey and a "fool," describing his election victory as "an indication of the end of the American empire."
One of the jihadists' statements read: "What we want is their country to be delivered to a donkey like Trump who will destroy it.
"In the end, they are all our enemies and we will only meet them on the battlefields," the statement continued.
"It is either them or us. We ask Allah to make their destruction caused by their own plans and their death come among themselves."
The terrorists' prediction is that Islam will take over the world after Trump's term as president. 
Some tweets even reflected that Trump's victory over Democratic rival Hillary Clinton, which was announced in the early hours of Wednesday, fell on Nov. 9, a date which is the mirror image of September 11, 2001, when terrorists struck the U.S. homeland.
"On 9/11 U.S. struck with disaster at the hands of al-Qaeda. On 11/9, U.S. struck with disaster at the hands of their own voters," the jihadists wrote.
The U.S. has been engaged in warfare against IS and has carried out many airstrikes against terror targets in Iraq and Syria, though Trump has said throughout his campaign that if elected president, he will be even tougher on the Islamic radicals.
"Nobody would be tougher on ISIS than Donald Trump. Nobody," the Republican has vowed.
One point that Trump has focused on has been the importance of working with Russia to drive out the extremists, as his campaign website states.
"I also believe that we could find common ground with Russia in the fight against ISIS," the document reads. "They too have much at stake in the outcome in Syria, and have had their own battles with Islamic terrorism."
Trump has said that his administration will "aggressively pursue joint and coalition military operations to crush and destroy IS, international cooperation to cut off their funding, expanded intelligence sharing, and cyber warfare to disrupt and disable their propaganda and recruiting."
He has also noted IS' heavy use of social media to spread its propaganda and jihadist messages, something which he vowed to try and put an end to.
"We cannot allow the internet to be used as a recruiting tool, and for other purposes, by our enemy. We must shut down their access to this form of communication, and we must do so immediately," Trump's plan states.