ISIS Praises Trump Travel Ban for Showing US as Anti-Islamic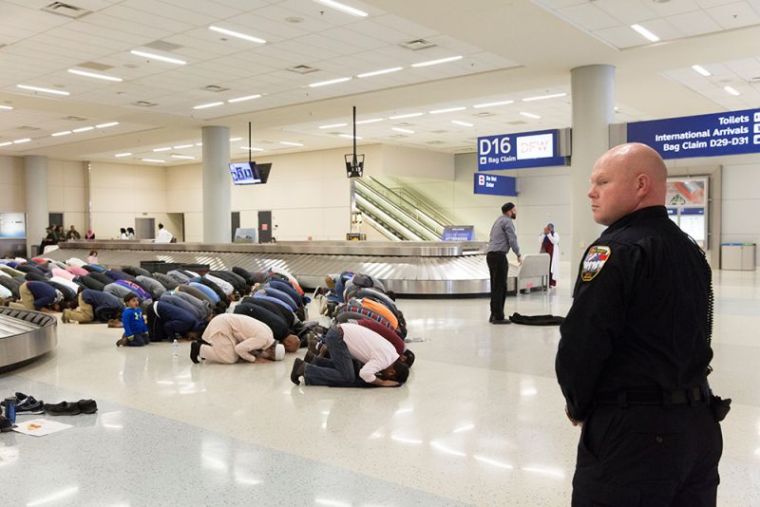 Jihadist groups said Sunday that President Donald Trump's controversial executive order on immigration is proof that the United States is at war with Islam.
The executive order signed at 4:42 p.m. Eastern on Friday suspended all refugee admissions for 120 days, indefinitely barred Syrian refugees, and blocked citizens of seven Muslim-majority countries from entering the U.S. for 90 days, namely: Iran, Iraq, Libya, Somalia, Sudan, Syria and Yemen.
According to The Washington Post, comments posted to pro-Islamic State social media accounts predicted that the executive order would cause American Muslims to side with the extremists, with one calling Trump "the best caller to Islam."
"[Islamic State leader Abu Bakr] al-Baghdadi has the right to come out and inform Trump that banning Muslims from entering America is a 'blessed ban,'" said one posting to a pro-Islamic State channel on Telegram, a social-media platform. The writer compared the executive order to the U.S. invasion of Iraq in 2003, which Islamic militant leaders at the time hailed as a "blessed invasion" that ignited anti-Western fervor across the Islamic world.
A number of postings suggested that Trump's executive order was fulfilling the predictions of American born al-Qaeda leader and preacher Anwar al-Awlaki, who said the "West would eventually turn against its Muslim citizens." Awlaki was killed in a U.S. drone strike in Yemen in 2011 said the Post.
Robert Richer, a 35-year CIA veteran and former chief of the agency's Near East division, called Trump's ban "strategic mistake" that could help terrorists.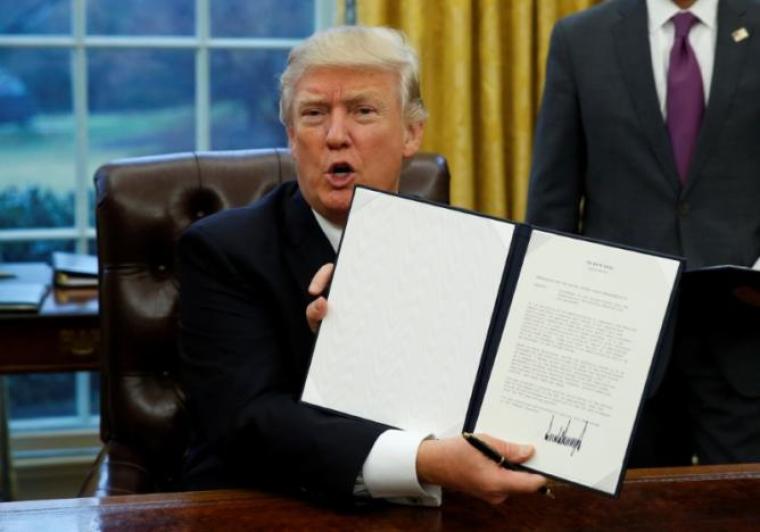 "This was a win for jihadists and other anti-U.S. forces," said Richer, the deputy chief of the agency's Operations Directorate during the George W. Bush administration. "It fuels the belief out there that Americans are anti-Islam. Otherwise, it accomplishes nothing, because the ones we are most concerned about can still get to the United States."
Since Trump signed his executive order on immigration on Friday, thousands of people have protested at airports and other places across the country, including a large rally at the White House, after it was reported that refugees, students, visitors and green-card-holding legal permanent United States residents from the seven countries were being barred entry into the United States, according to The New York Times.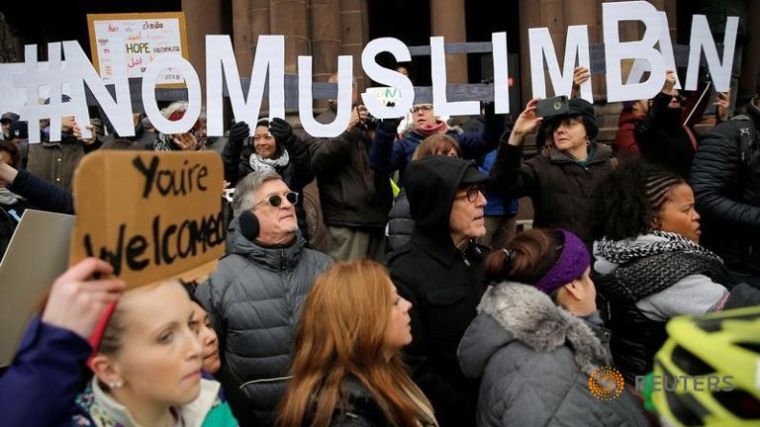 A federal judge in Brooklyn blocked part of Trump's order on Saturday night, arguing that refugees and others being held at airports across the country should not be sent back to their home countries. Federal judges in three states — Massachusetts, Virginia and Washington — also issued similar rulings to stop the government from removing refugees and others with valid visas.
In a statement released Sunday, the Department of Homeland Security said lawful permanent residents from the affected countries would not be affected by the ban as long as they do not pose a threat to public safety.
"We are committed to ensuring that all individuals affected by the executive orders, including those affected by the court orders, are being provided all rights afforded under the law. We are also working closely with airline partners to prevent travelers who would not be granted entry under the executive orders from boarding international flights to the U.S. Therefore, we do not anticipate that further individuals traveling by air to the United States will be affected," the statement said.
It further added: "As Secretary Kelly previously stated, in applying the provisions of the president's executive order, the entry of lawful permanent residents is in the national interest. Accordingly, absent significant derogatory information indicating a serious threat to public safety and welfare, lawful permanent resident status will be a dispositive factor in our case-by-case determinations."
While there is currently a ban on citizens from affected Muslim-majority countries, Trump's executive order allows for exceptions to be made at the discretion of the secretaries of State and Homeland Security.
"Secretaries of State and Homeland Security may, on a case-by-case basis, and when in the national interest, issue visas or other immigration benefits to nationals of countries for which visas and benefits are otherwise blocked," says language from the order.