ISIS Tells Western Brothers to Pretend to Be Christian and Shave to Avoid Detection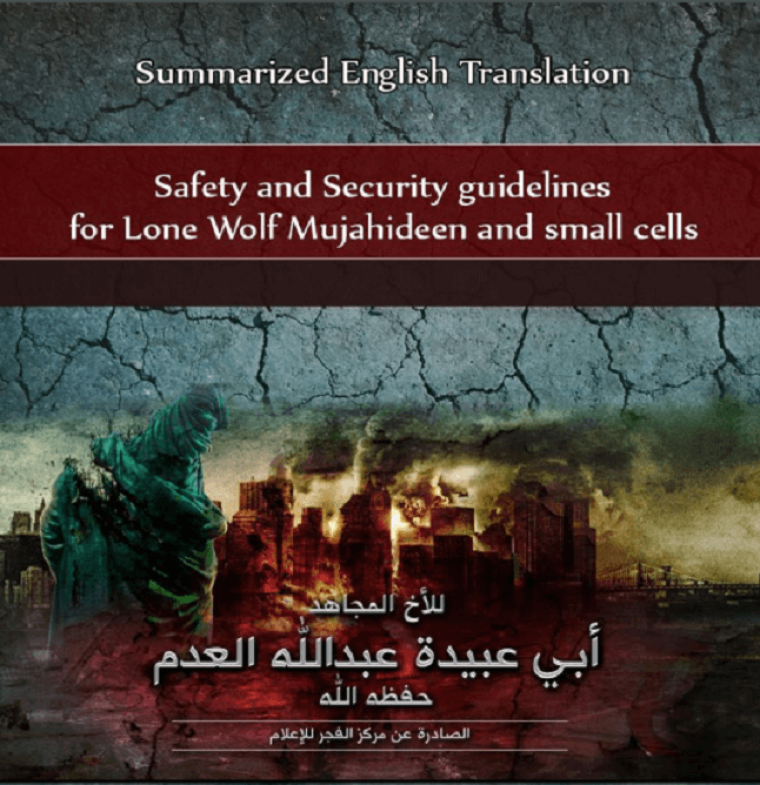 An ISIS document circulating online has advises their terrorist brothers in the Western world to pretend to be Christian to avoid detection by intelligence agencies.
The document, titled "Safety and Security guidelines for Lone Wolf Mujahideen and small cells," was translated from Arabic to English from a series released by al-Fajr Media Centre a few years ago in Arabic, according a note from the translator.
"We present you this modest work for lone wolf Mujahideen and small cells of brothers who want to bring victory to this religion. … It was initially meant for Mujahideen groups (organizations) and not lone wolves, but we have tried to adapt it and pick what's important and leave what's not relevant for an individual Mujahid and small groups," explains the note from the translator.
"No doubt that today, at the era of the lone wolves, brothers in the West need to know some important things about safety in order to ensure success in their operations. We have also adapted some parts, taking into account the latest technological advances, for example in the field of encryption and safety of documents. We thought a lot of non-Arabic speaking brothers would find it interesting and may apply it in their blessed operations," it adds.
The 62-page document provides a number of pointers for the lone wolves such as shaving before traveling and wearing Christian crosses, with some caveats.
"Your beard should be shaved off at least two weeks before your travel so the skin under your beard can be exposed to the sun. If you don't do that the fact that you removed your beard would be too easy to notice. If you can get a haircut in a professional hairdresser, try to do so," the document advises.
"If you are wearing a watch, don't wear it on your right hand, as this is a sign that you are religious. If you have an engagement ring or something like that, it's better to wear one in gold or better yet, don't wear any ring at all. A silver ring could tell you are religious, as Islam forbids wearing gold rings for men," it continues.
The document warns that while wearing a Christian cross might also be a good idea, wearing one with a Muslim name in their passport can also pose problems.
"It is permissible in such cases for you to wear a necklace showing a Christian cross. As you know, Christians (or even atheist Westerners with Christian background) wear crosses on their necklaces. But don't wear a cross necklace if you have a Muslim name on your passport, as that may look strange," it notes.
"If you want to use perfurme (sic) during your travel, don't use the oily, non-alcoholic perfume that Muslims use. Use generic alcoholic perfume as everyone does, and if you are a man, use perfume for men," the document further warns.
See the complete document below: