ISIS Terror Attacks Make Security Key Issue in France's Presidential Election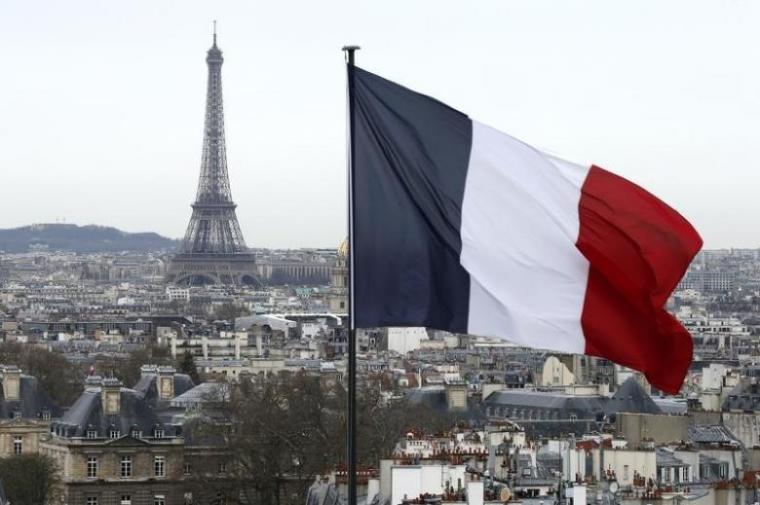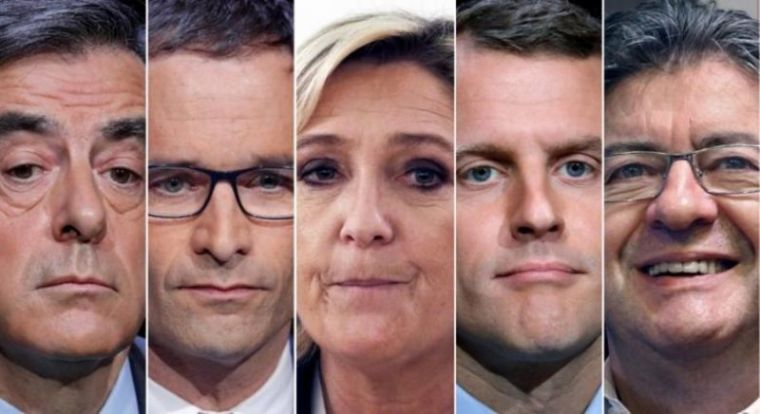 View Photos
This week's terror attack on the Champs-Élysées is likely to make security a key issue in the presidential election, the first round of which will be held Sunday, days after a written note defending the Islamic State was found lying next to the body of the gunman who shot dead a policeman. Voters had thus far been concerned mostly about the lack of economic growth in the country.
At the time of the attack Thursday, presidential candidates were addressing voters on a live TV show.
The candidates include Marine Le Pen, whom local media describe as being far-right and populist; François Fillon, a nominee of the country's largest centre-right political party and who served as Prime Minister of France from 2007 to 2012 under President Nicolas Sarkozy; Emmanuel Macron, a member of the Socialist Party; and far-left Jean-Luc Mélenchon.
With the country's slower economic progress and rising unemployment being the main issues in the election campaigns, socialist and leftist candidates appeared to have an edge over Le Pen, the president of the National Front and who was ranked among the most influential people in 2011 and 2015 by Time magazine.
After the terror attack Thursday, this could change, with the voters' concern expected to focus once again on security.
In a statement issued after the attack, Le Pen said, "This war is being waged without mercy and without respite. Everyone will understand that we cannot lose it, but for the last 10 years, under the governments of the Right and the Left, everything was done for us to lose it," according to The Local.
More than 230 people have been killed in Islamist attacks over two years in France, according to NBC.
Le Pen has been compared with U.S. President Donald Trump in the French media, and her opponents have been alleging that her victory would be a victory of Islamic State, a terror group also known as IS, ISIS, ISIL or Daesh.
"Another terrorist attack in Paris. The people of France will not take much more of this. Will have a big effect on presidential election!" Trump tweeted after the attack on the Champs-Élysées.
This week's attack came about eight months after a 19 tonne cargo truck was deliberately driven into crowds celebrating Bastille Day on the Promenade des Anglais in Nice, resulting in the deaths of 86 people and injuring 434.
IS claimed responsibility for the attack in Nice, just as it did after this week's attack, calling the gunman "one of the Islamic State's fighters."
Some see this week's attack as an IS attempt to interfere in the presidential election by "helping" Le Pen win so that the terror group can then use the narrative that France is anti-Muslim.
"We are not a land of Islam, and if some French are Muslim, then it's on condition that they comply with the Greco-Roman influenced customs and lifestyle," Le Pen once said.
At an election rally, Le Pen also pledged to suspend visas from non-European migrants hoping to join their families in France — often code for immigrants from mainly Muslim North Africa and the Middle East, according to NBC.
Her party has pledged to take France out of the European Union. However, she is not against legal recognition of same-sex partnerships or abortion.
Elabe, a polling group, has predicted that 22 percent of women are likely to vote for Le Pen's party in the first round.
According to Bloomberg polling, Macron has the support of 24 percent of voters and Le Pen is only 22.5 percent.