ISIS Threatens Mass Slaughter of Christians in Israel Before End of Ramadan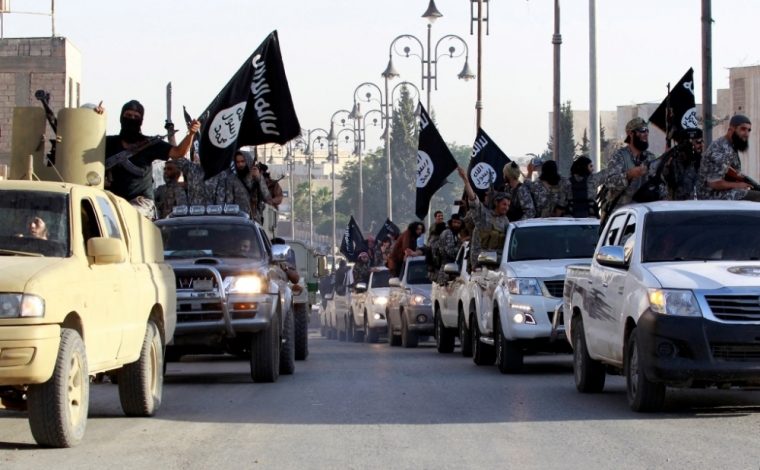 Islamic militants claiming to be representatives of terror group ISIS in Jerusalem have threatened to "cleanse" Israel of all Christians and "non-believers" unless they leave the country. The extremists are accusing Christians of encouraging Muslims to abandon their religion.
"Those who work with the Zionists also encourage Muslims to leave their religion and become more secular and open, and they spread evil," Arabic-language leaflets warns, according to The Jerusalem Post. "They take these Muslims away from us. ... We know where they are, but we need help to find them all — all those Christian collaborators."
The message continues: "ISIS soldiers will work to kill these people so this country is clean of them and ... will clean this country and the Muslim Quarter from these Christians during this holy Ramadan."
And further warns: "Because the Christians violated the Pact of Omar [made when Muslims conquered Jerusalem], we will do this. So we tell our Christians and the nonbelievers: Go away now or you will be killed when the Id [al Fitr festival ending Ramadan] is near. And you will be slaughtered like the sheep. One month is enough for them to go away."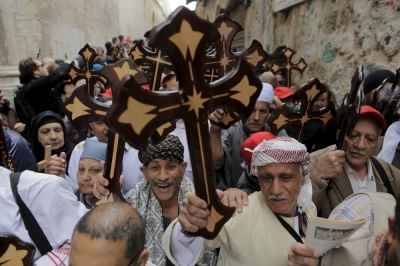 Breaking News Israel claimed that ISIS does not have an operational presence in Israel, but has a number of Islamist supporters, some of which have joined its self-proclaimed Islamic Caliphate in Iraq and Syria.
There have also been reports of ISIS' flag being flown atop the Temple Mount, a historic holy site for Jews, Christians and Muslims.
Rabbi Yehuda Glick, a Tempe Mount activist, described the situation as "very worrying."
"The situation in general among Muslim leadership where, for some reason, celebrations like Ramadan are immediately interpreted as a celebrations of violence and terror is something that is very sad, mostly on the Muslim side," Glick said.
"Of course, in terms of the State of Israel, we think the government of Israel should implement order on the Temple Mount. The Temple Mount should not be a place for demonstrating, and definitely not ISIS. I do hope that the authorities and police make sure it doesn't happen again."
There has been an increase of ISIS attacks outside Iraq and Syria during the Islamic holy month of Ramadan, following the directive of ISIS spokesman Abu Muhammad al-Adnani, who said that it should become "a time of calamity for the infidels ... Shiites and apostate Muslims."
Dozens were killed on Friday in three separate attacks in France, Tunisia and Kuwait, for which ISIS has claimed responsibility.
Hostility against Christians in Israel has been on the rise recently, with The Church of the Multiplication of the Loaves and Fishes at Tabgha, located on the shores of the Sea of Galilee where Jesus is believed to have fed the 5,000, burned in an arson attack earlier in June. Anti-Christian graffiti written in Hebrew and found at the site read: "May the false gods be eliminated."