ISIS Used Mosul Church as Site to Rape and Imprison 200 Girls, Gov't Official Says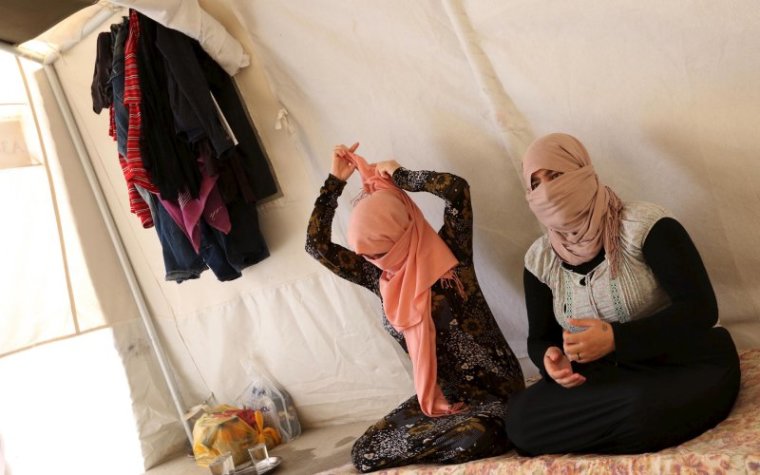 Islamic State militants used one of northern Iraq's largest Christian sites to imprison and abuse as many as 200 Yazidi girls and women as sex slaves, an Iraqi military official has said.
Fox News' Holly McKay has reported that barbaric IS (also known as ISIS, ISIL or Daesh) militants had used the Syrian Orthodox Church of St. Ephraim in eastern Mosul to not only store documents from the different departments within the extremist organization but to also hold and abuse innocent Yazidi women and children.
McKay, who visited what was once one of the largest churches in Mosul, explained that even though the church had been liberated months ago by Iraqi-led coalition forces in their effort to retake Iraq's second-largest city, there still remains the evidence of the Yazidi girls' captivity inside the house of worship.
McKay wrote that she found pieces of pink and yellow underwear and flower headbands that once belonged to Yazidi girls lying on the floor of the church basement.
As it has been widely reported that IS militants took thousands of religious minority girls hostage and sold and traded them to each other as sex slaves, Iraqi officials told McKay that as many as 200 different Yazidi girls and children were housed in the Church of St. Ephraim at some point.
"We found documents where they questioned them about their age, whether married or single, virgin or not, period or not," Iraqi Forces 1st Lt. Waseem Nenwaya told Fox News.
Although McKay reports the the Church of St. Ephraim was liberated months ago, that was not before IS turned the church into a "mosque of the mujahideen." Mujahideen is the arabic word that is the plural version of jihadi.
IS conquered Mosul and areas in the Nineveh Plains in the summer of 2014 and maintained control of Mosul until the Iraqi-led coalition began its liberation efforts of Mosul last October. After pushing IS forces out of eastern Mosul, the U.S.-backed coalition began its efforts to push the terror group out of western Mosul in February.
Earlier this week, Iraqi forces announced that they pushed IS out of the district just north of Mosul's historic center. Now, the territory IS holds in Mosul is down to just two districts along the western banks of the Tigris river, Reuters reports.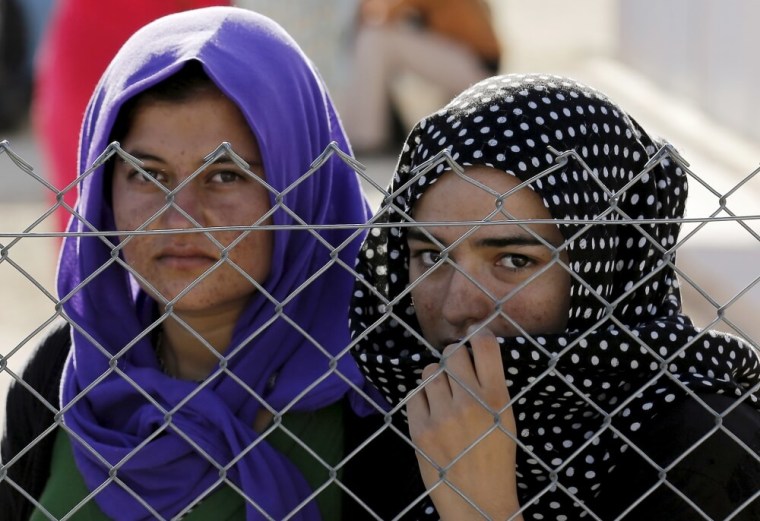 But on the one-year anniversary of the group's capture of Mosul in June 2015, IS posted notices in the streets of Mosul announcing that it was turning the church in the "mosque of the mujahideen." According to Newsweek, it was meant to be a place where jihadis and IS supporters could practice IS' version of Sunni Islam.
The militants ripped the cross off of the dome of the church and removed other religious symbols and furniture. The militants replaced the cross with the black and white IS logo.
"It's a scary development, until now they have bombed or, in other ways, destroyed churches but when they change [the church to a mosque], it feels more definite," Nuri Kino, founder and president of A Demand For Action, told Newsweek at the time. "A year ago they said 'Convert, pay or die' then it turned out to be a lie, that even if you pay you will not be able to stay. ... If they changed a church to a mosque it is further proof of their cleansing, something that many call a genocide. They destroy our artefacts, our churches and try to erase us in any way they can."
Newaya explained in his interview with Fox News that the church was also used by the militants as a "mortar attack point." He added that the militants "caved the church walls."
Even though the church walls are caved in and there is rubble and pro-IS grafiti all over the inside of the church, McKay reports that local residents are determined to restore the church and return it to the Iraqi Christian community. Nenwaya explained that Iraq's Christian Affairs Department, with the help of foreign NGOs, will assist with repairs to the church. 
A report released in May by PLOS Medicine, a peer-reviewed journal published by the nonprofit publisher Public Library of Science, estimates that nearly 10,000 Yazidis were killed and about 6,800 were enslaved when IS took over their homes in the Sinjar region in August 2014.
While it has been reported that IS enslaved Yazidi women and girls and brainwashed young Yazidi boys into becoming jihadis or suicide bombers, the militants also displayed no mercy while carrying out some of the most egregious abuses of human rights on the Yazidi people.
McKay reports that Yazidi leaders showed photographs of jihadis burning babies to death on a slab of sheet metal. Other photos showed dead bodies side by side as they were engulfed in flames.
Last week, it was reported that 19 Yazidi girls were burned alive inside of an iron cage by IS simply because they refused to have sex with the jihadis.
"The 19 girls were burned to death, while hundreds of people were watching," one witness told ARA News. "Nobody could do anything to save them from the brutal punishment."