ISIS Warns Second 9/11 Is Coming, Says America's Geographical Location Won't Save Country From 'Army of Jihad'
Terror group ISIS has released an 11-minute long video where it warns the United States of another 9/11-style attack. The militants said that America's geographical location won't bring it the safety it perceives to have, and warned that an "army of Jihad" is coming.
The Independent noted that the video, titled "We Will Burn America," is not the first of its kind – in January, the group warned to beheaded President Barack Obama and turn America into a Muslim province.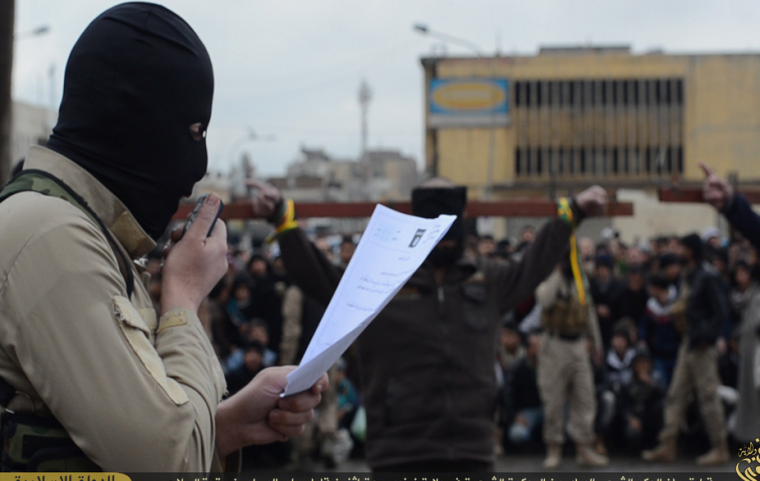 ISIS has captured significant territory in Iraq and Syria and has looked to expand its Islamic caliphate across the region. The U.S. and a broad coalition of allies, including a number of Arab states, have hit back with air strikes against terror targets.
The latest video warns that America wrongly believes it is safe because of its geographical location.
"Thus you see it invades the Muslim lands, and it thinks that the army of the Jihad won't reach in their lands," the message added.
"But the dream of the American to have safety became a mirage. Today there is no safety for any American on the globe.
It continued: "But today, it's time for payback. By the grace of Allah, today the mujahideen are much more stronger and they have more resources. Thus they are able to burn United States again."
The jihadists remind America of the several behedings they have carried out of U.S. citizens, including the death of journalist James Foley.
The video also boasts of other Islamic extremist attacks on the West, including the shootings in Paris in January carried out by French-born gunman Amedy Coulibaly, and Canadian Michael Zehaf-Bibeau's 2014 attack on the Canadian Parliament.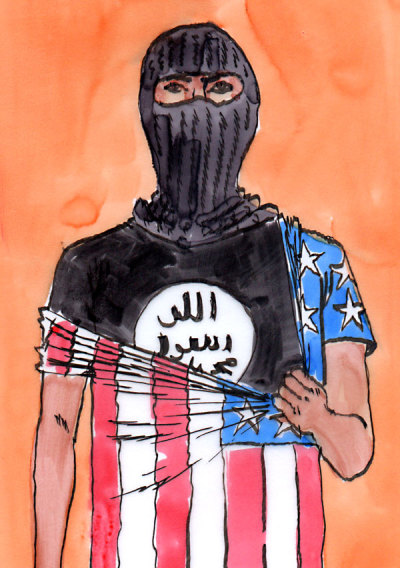 Human rights groups and news reporters have documented the extensive abuses carried out by ISIS on a daily basis. While men have been routinely beheaded in mass slaughters often recorded on video, women and children have been enslaved, beaten and raped.
Earlier this week, an aid worker in Iraq revealed the story of a nine-year-old Yazidi girl who had been raped by at least 10 militants, resulting in a pregnancy.
"This girl is so young she could die if she delivers a baby," said Canadian-based aid worker Yousif Daoud.
"Even a caesarian section is dangerous. The abuse she has suffered left her mentally and physically traumatized."
ISIS has also targeted religious minorities, especially Christians, in its ongoing attacks.
In February, the terror group released a video titled "A Message Signed with Blood to the Nation of the Cross," in which it showed the beheadings of 21 Coptic Christians that had been kidnapped in Libya.
The jihadists have also kidnapped over 250 Assyrian Christians, and are asking for $30 million for their release.