Islam and Catholicism Are the Fastest Growing Religions Among Young Chinese, Religion Survey Reveals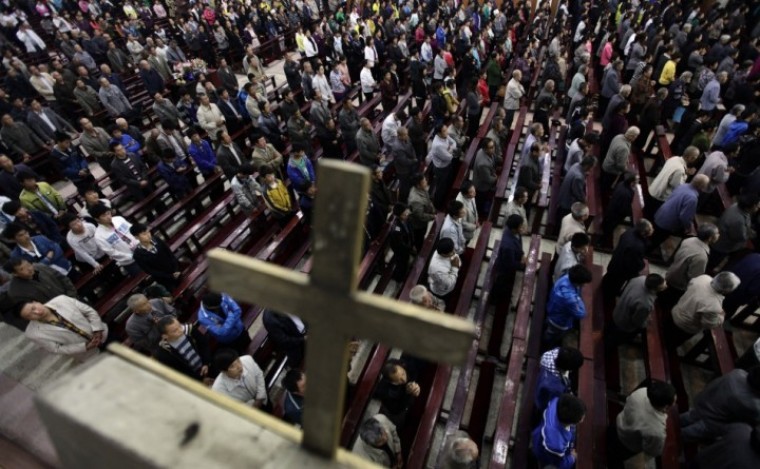 The China Religion Survey 2015, released earlier this week by the National Survey Research Center at Renmin University of China, has revealed that Islam and Catholicism are the two fastest rising religions among Chinese faithful under 30.
The survey showed that Islam has the largest number of young Chinese followers, at 22.4 percent, while Catholicism comes in second with a 22 percent share. Buddhism and Taoism remain overall the dominant religions of the world's most populous nation, however.
"Islam tends to have a younger demographic. Most believers of Islam belong to ethnic minority groups and it is common for a woman to give birth to several children. The children would also become Muslims while it is very rare to have an adult converting to Islam," Wei Dedong, a professor of Buddhist studies at the School of Philosophy at Renmin University of China, told the Global Times.
The Wall Street Journal added that reliable statistics on religion in China are hard to come by, as the atheistic Communist Party says that there are only around 100 million religious believers in the country. Other studies, however, such as 2007 research by professors at Shanghai's East China Normal University, have said that there are close to 300 million followers of various faiths.
Several global surveys have found that China has one of the least religious populations overall, such as a WIN/Gallup International survey from April.
There has been a rise in both the Protestant and Catholic faith in China in the past few years, however, which has resulted in increasing levels of persecution. Chinese government authorities have been cracking down on what they deem illegal church buildings, and have removed nearly 400 crosses from the rooftops of churches since 2014.
In May, the province of Zhejiang said it was considering banning all such rooftop crosses, a move that some pastors called an attempt to suppress religious freedom.
"The authorities have attached great importance to this religious symbol," pastor Zheng Leguo from Zhejiang told The Associated Press. "This means no more prominent manifestation of Christianity in the public sphere."
Christians have also been arrested in large crackdowns, with nearly 100 believers, including children, arrested while attending a house church service in the Guangdong province in September.
Islam has been rising in terms of numbers on a global basis, and a major study by the Pew Research Center in April found that Muslims will come close to equaling the number of Christians worldwide by 2050.
Pew's projections showed that by 2050 Muslims are expected to increase in numbers by 73 percent, and by that year will make up 2.8 billion, or 30 percent of the world's population — only slightly less than Christianity's expected 2.9 billion followers.