Islamic Gunmen Attack Mali Hotel, Release Hostages Able to Recite Quran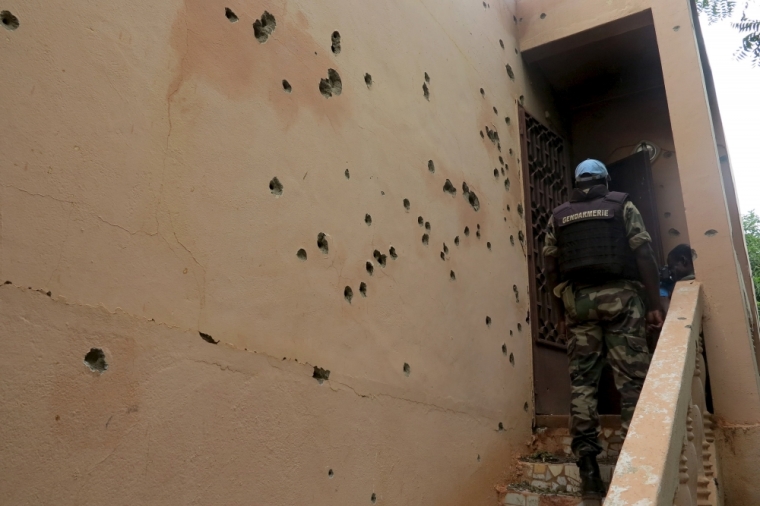 Islamic gunmen possibly linked to the al-Qaeda terror group initially took 170 people hostage at a hotel in Mali on Friday, reportedly releasing people able to recite the Quran.
CNN reported that at least three people have been killed so far at the Radisson Blu Hotel in Mali's capital, Bamako. Eighty hostages have been freed due to intervention by the army, and attempts are ongoing to rescue the others.
Officials have so far said that the attack is being carried out by two or three attackers who arrived around 7 a.m. in a vehicle with diplomatic plates and fired at people in the hotel with AK-47s.
There were at least 140 guests and 30 employees initially taken hostage, with a U.N. official sharing that the three people killed include two Malian and one French national. There were Turkish, French, Indian, Chinese and Guinean citizens reportedly staying as guests at the hotel.
Security forces revealed that they were able to free people trapped inside the hotel because the gunmen "did not know the hotel building very well," according to BBC News.
Reuters news agency and other sources have meanwhile said that a few of the hostages able to recite verses of the Quran, the Islamic holy book, were released by the gunmen.
A security source at the scene noted that the gunmen could be heard shouting "Allahu Akbar," or "God is great" in Arabic, as they fired shots inside the hotel.
It was not made immediately clear which terrorist group the gunmen belong to, but AFP noted that al-Qaeda-linked groups have been active in the country, fighting over control of the northern regions of Mali.
Mali President Ibrahim Boubacar Keita has cut short his trip to Chad in order to return to Bamako and address the ongoing crisis, presidential spokesman Diarra Diakite said.
French counter-terror forces are also said to be heading toward Bomako from Paris, part of the same elite unit that responded to the terror attacks in the French capital last week.
BBC Monitoring Africa security correspondent Tomi Oladipo noted that France has kept troops in Mali for the past three years in order to fight the militant uprising.
"While no group has claimed to be behind the attack, it has come just days after the Iyad Ag Ghaly, the leader of the militant group Ansar Dine, called for attacks on France and its interests in Mali," Oladipo said.
"His al-Qaeda-linked group has vowed to destabilise the Sahel region," he added.
Though so far there are no Americans reportedly held hostage, the U.S. Embassy in Mali said on its Twitter account that it was "aware of an ongoing active shooter operation at the Radisson Hotel," and asked citizens to stay indoors.