32 Islamic Militants Killed in Assault Near ISIS' Capital Raqqa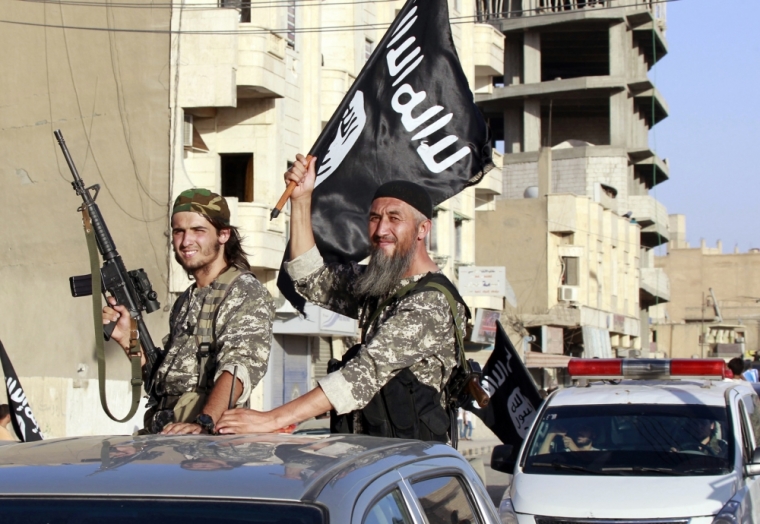 A monitoring group has reported that at least 32 Islamic State fighters have been killed and 40 were wounded in an assault on Syria's Raqqa province on Sunday.
The Syrian Observatory for Human Rights said that the attack was carried out by a U.S.-led coalition, and consisted of more than 15 airstrikes that hit IS, also known as ISIS or ISIL, positions near its capital city of Raqqa.
Major airstrikes were also carried out Saturday by Russian forces on the IS-held central Syrian city of Palmyra, though the monitoring group did not have information on the casualties yet.
The bombings on the outskirts of Raqqa continued on Sunday, causing large-scale damage to buildings, reports added.
Raqqa, which was captured in 2014, so far remains IS' stronghold despite the military operations against it.
Various Western and local alliances have formed in the fight against IS, and late in November, French, Russian, and Kurdistan forces vowed to assault Raqqa in the wake of the terror attacks on Paris, which left 130 people dead.
A Kurdish YPG fighter said at the time that the operation is part of an effort to "avenge Paris."
Britain also recently joined the airstrike operations against IS in Syria, and on Saturday carried out its second wave of bombing raids in the war-torn country.
British Prime Minister David Cameron told Members of Parliament in November that IS must be defeated in Syria before it carries out an attack in Britain.
"Do we work with our allies to degrade and destroy this threat and do we go after these terrorists in their heartlands from where they are plotting to kill British people, or do we sit back and wait for them to attack us?" Cameron asked.
"My strong view is that this House should make clear that we will take up our responsibilities rather than pass them off and put our own national security in the hands of others," he continued.
The Guardian noted that IS also maintains significant territory in Iraq, however, and is consolidating its power base in Libya as well.
France and the U.S. have already carried out reconnaissance missions over the town of Sirte, which IS has captured, while Tunisia has responded to the new threat by shutting down its borders with Libya and banning all Libyan planes from the capital.
French defense minister Jean-Yves Le Drian has warned that IS is using Libya as a base to smuggle weapons to other affiliated groups, such as Boko Haram in Nigeria.
Boko Haram, which in 2014 killed even more people than IS, continues carrying out major suicide bombings and terror raids on towns in Nigeria and neighboring countries. The extremists killed close to 30 people in Chad on Saturday following three suicide bombings, which also injured 80 others.