Iraqi Forces Gaining Ground in Battle Against ISIS to Retake Ramadi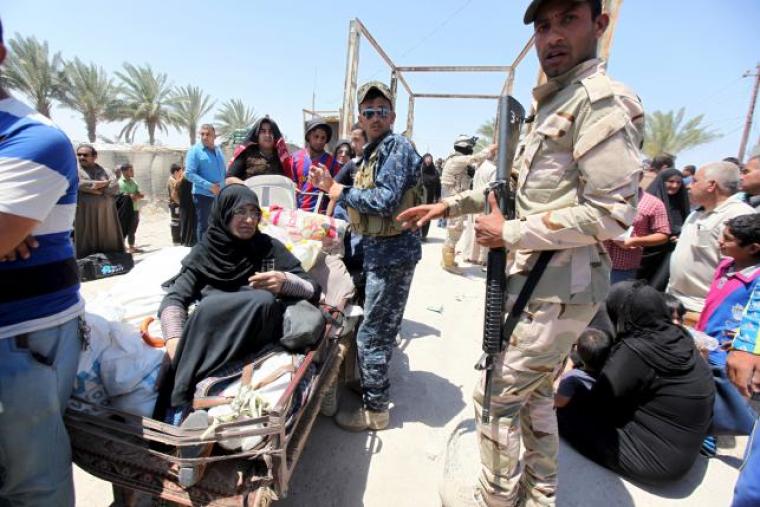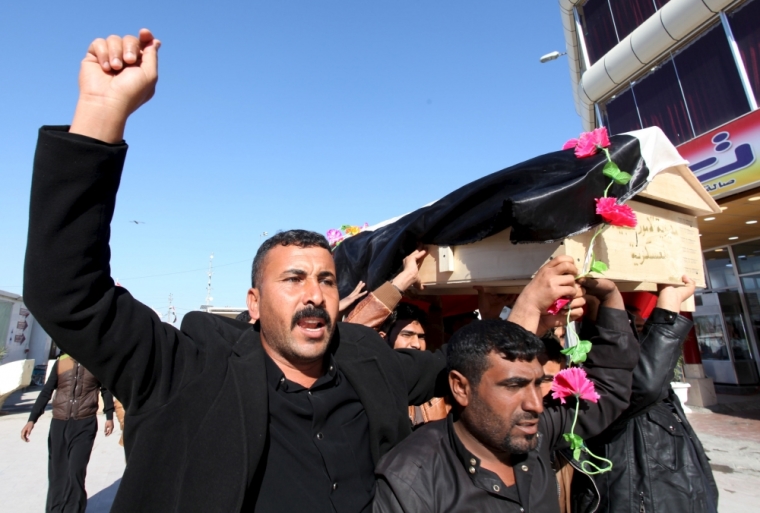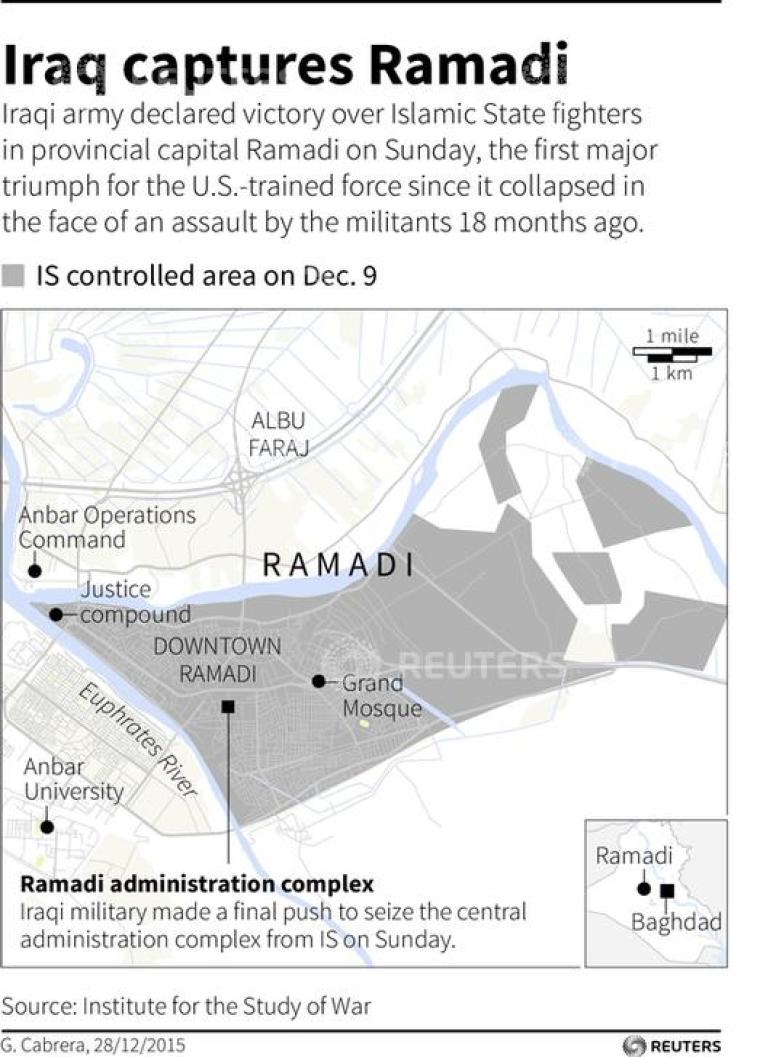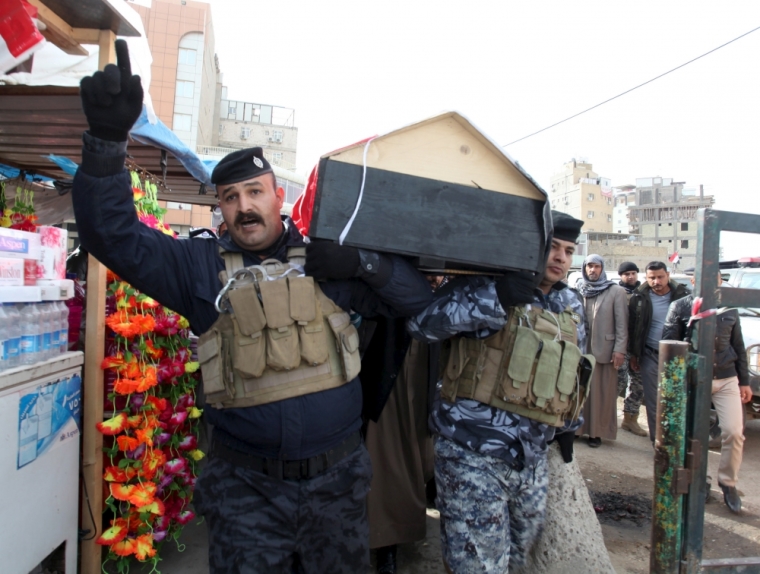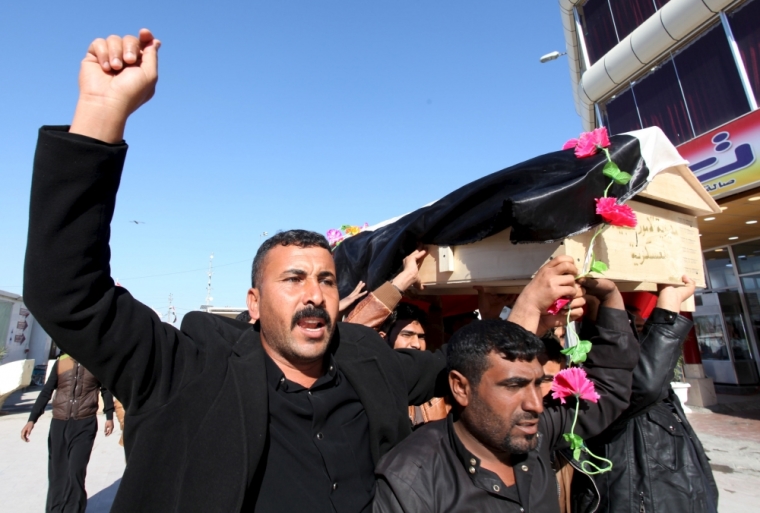 View Photos
The Iraqi army has declared a victory against the Islamic State, having reportedly retaken a city once held by the terrorist organization.
After a battle that lasted several days, Iraqi forces claimed victory after raising a national flag at a government complex in Ramadi, a major city occupied by IS for several months.
The loss of the city, which according to one source still had pockets of IS resistance, was a major blow to the terrorist group, according to The New York Times.
"The loss of Ramadi, the capital and most populous city of the western Iraqi province of Anbar, would be the most significant in a string of recent defeats for the Islamic State," the Times added. "The retaking of the government complex — the last major redoubt of Islamic State fighters in Ramadi — was a strategic and symbolic victory after days of fighting."
Formed in 2013 from an affiliate of al-Qaeda and known by other names including ISIS, ISIL and Daesh, garnered global headlines for its conquest of territory in Syria and Iraq.
The terrorist organization is known for its strict interpretation of Islamic law, which has included large scale atrocities against religious minorities and other Muslims.
A source of their strength has been the ability to capitalize on the instability found within Syria and Iraq, which includes the ongoing Syrian Civil War.
Many reports have emerged from territory under IS control of extensive human rights abuses, including crucifixions and executions for even the slightest violation of Islamic teaching.
For its part, the United States is leading a coalition of nations in airstrikes against IS meant to aid Iraqi troops and Kurdish fighters who are battling the terror group.
Regarding the recapture of Ramadi, U.S.-led coalition spokesperson Colonel Steve Warren said in a statement that the battle's result was a positive development.
"The clearance of the government center is a significant accomplishment and is the result of many months of hard work by the Iraqi Army, the Counter Terrorism Service, the Iraqi Air Force, local and federal police and tribal fighters," stated Warren.