Israel Houghton to Shed Private Persona in New Music Documentary (Interview)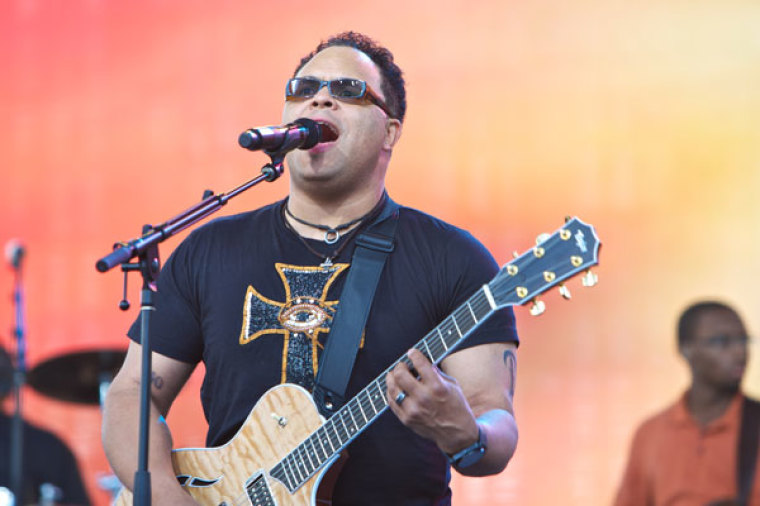 For close to two decades, singer-songwriter Israel Houghton has managed to keep much of his personal life out of the spotlight, but that's all about to change.
The four-time Grammy Award winner is giving the world a glimpse of what goes on behind-the-scenes with an upcoming one-night cinematic event called "Israel Houghton & NewBreed – Covered: Alive in Asia."
"I did what I've always been kind of reluctant to do and that is to turn cameras on and open up my life a little bit more to people. I feel like when I get on stage, I want to really open up a way to God for people as opposed to having them look at me," Houghton told The Christian Post. "It was a challenge for me because I do maintain my privacy a little bit as it relates to my life and my life off the stage."
The concert event coming to movie theaters next year is a music documentary that will allow audiences to witness what worshipping God looks like in Asia where his Christian band, Israel & NewBreed, toured sold-out stadiums in Jakarta, Indonesia; Kuala Lumpur, Malaysia; Seoul, South Korea; Tokyo, Japan and Manila, Philippines. On the heels of the summer release of the group's album, "Covered: Alive in Asia," which was released last summer, Houghton said it was important to give people something more than just a typical record.
"I'm a fan of music documentaries and I always love seeing what goes on behind the scenes. In kind of the new era of record companies and record releases and that sort of thing, there has to be way more content for the audience.Now people don't buy the record the way they used to, they don't even have to buy it they can stream it," Houghton said. " So what connects them to your story? What connects them to these songs and these experiences? Well there has to be something else."
That something else came together in the form of "Israel Houghton & NewBreed – Covered: Alive in Asia," the concert event coming to select movie theaters across the country on Tuesday, January 19, 2016 at 7:00 p.m. When he was approached by Fathom Events, the company that brings a variety of events to the big screen for one night experiences, Houghton recognized a unique business opportunity.
"I love being a worship leader, but because I'm also a record company owner, a publishing company owner and a brand developer, I have an economic and a fiscal responsibility as well," he told CP. "So the thought was going to Asia, we've been together 15 years, we're embarking on this major journey, let's let people in on it a little bit. I'm proud of it."
John Rubey, Fathom Events CEO, seemed just as excited about the opportunity to present the upcoming cinematic experience.
"Our faith-based and concert events have both been very popular with our audiences, so we are thrilled to bring these two genres together with Israel Houghton & NewBreed on the big screen," Rubey said in a statement obtained by CP.
Houghton knows what it takes to bring a story alive on the big screen, as the vice president and partner of Reverence Gospel Media film company. The company brought the film "I'm In Love With A Church Girl" to the big screen in 2013, and Houghton hopes to keep that momentum going with his current and future endeavours.