Israel Issues Go-Ahead for More Settlements in East Jerusalem After Trump Takes Office
Capitalizing on a pro-Israel U.S. administration, Israeli authorities plan on building hundreds of homes in Palestine-occupied East Jerusalem.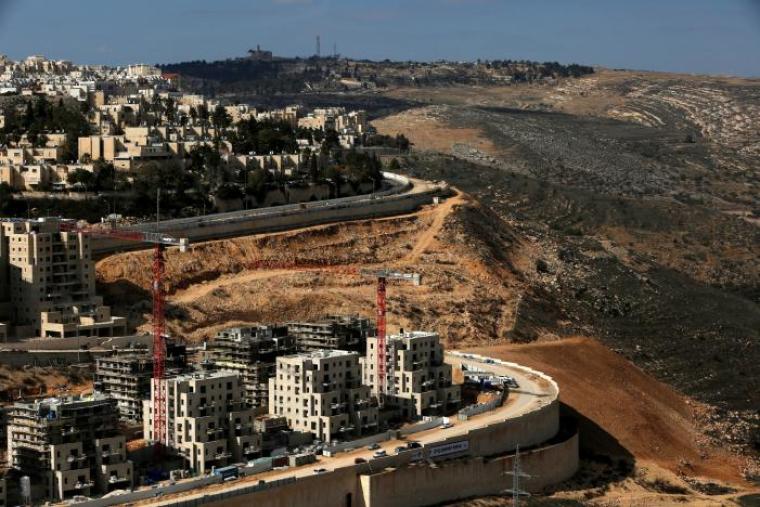 Within two days of Donald Trump taking office in the White House, the Israeli government has green-lit the construction of settlement homes in East Jerusalem -- an act that defies the mandate set by the United Nations and other world powers.
Israeli Prime Minister Benjamin Netanyahu announced a lift on construction restrictions soon after the city's municipal government approved permits for building around 600 new homes in the Pisgat Zeev, Ramat Shlomo and Ramot settlements of occupied East Jerusalem.
"There is no longer a need to coordinate construction in the Jewish neighborhoods in East Jerusalem. We can build where we want and as much as we want," Netanyahu reportedly said. He also plans to allow the construction of settlements in West Bank as well, reports Reuters.
East Jerusalem and West Bank -- areas captured by Israel in the 1967 war in an internationally-condemned move -- are predominantly Palestine-occupied regions. Israel's plans to construct more homes in the areas have angered senior Palestinian officials who fear that continued encroachment of their territory by Israel, no longer in check by the U.S., would effectively end the possibility of a two-state solution to end conflict in the Middle East.
"We strongly condemn the Israeli decision to approve the construction," said Nabil Abu Rdainah, spokesman for Palestinian President Mahmoud Abbas.
A UN Security council resolution passed in December prohibits Israel from building settlements in the occupied territories after the Obama administration refused to veto it. But right-wing Israelis were emboldened after Trump voiced his support for their country and even proposed moving the U.S. Embassy from Tel Aviv to Jerusalem. And despite the global pressure the country received at the Middle East Peace Conference held on 15 January, Israel refuses to back-down on their stance, emboldened by the new U.S. administration's backing.
"The rules of the game have changed with Donald Trump's arrival as president," said Meir Turgeman, the Jerusalem's deputy mayor and chair of the planning and building committee. "We no longer have our hands tied as in the time of Barack Obama. Now we can finally build."
A bill proposing the annexation of the West Bank settlement of Maale Adumim, home to 40,000 Israelis, has been put on hold until Netanyahu meets President Trump. The Israeli PM, who spoke to Trump for the first time on Sunday, has been invited to meet the U.S. President in Washington next month.
If Israel, with the backing of Trump, succeeds in annexing these lands which the Palestinians seek as part of a future state, it would all but end any hopes of peace in the contentious Middle-Eastern region.