IT Company Executive Gives Away Truck, Possessions to Go 'All In' for God, Starts New Christian Ministry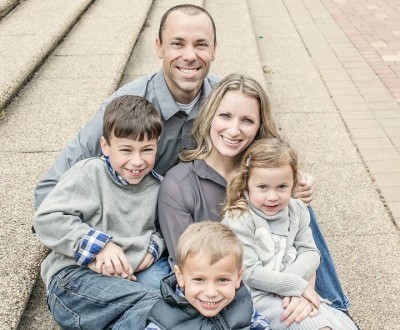 An executive at a fast-growing IT firm says he is stepping away from the company he's been a part of since 2001 to focus on helping people overcome misconceptions about what it means to be a Christian.
Michael Phillips, Chief Operations Officer and Chief Financial Officer of Sparkhound, an IT services company based in Baton Rouge, La., told The Christian Post that it can be difficult for some people today to understand what Christianity is really about. Through his new organization, All In, he hopes to eliminate misconceptions, stereotypes and fears about the faith that is, to some extent, driven by churchgoers who aren't living their lives "all in" for God.
"I want other people to know that it's real, and that it's legitimate," Phillips told CP. "It's genuine and it's for them. It's not just for 'good people' or it's not for religious people. This is what God wants for everybody. God wants everybody to have that freedom, to know their purpose and to live their life in a way that they're free to pursue it."
Phillips says he hopes to remove barriers preventing others from coming to Christ while at the same time motivating churchgoers to give their lives completely over to God.
The All In website features videos, merchandise and a pledge for those who want to surrender or fully commit their lives to Christ. Short video clips seek to answer questions such as "Are Christians Hypocrites?" "How do I know if I'm All In?" and "Why do people continue to struggle if they're all in?" The site also features video testimonies of celebrities such as Orlando Magic forward Glen "Big Baby" Davis, New York Giants cornerback Corey Webster, country artist David St. Romain and others.
The idea for All In came to Phillips last summer during a time when he had gone several weeks without much sleep. He made excuses for his restlessness, blaming it on things such as work or exercising late in the day, though he now realizes that it was God stirring his heart at that time.
He had been wrestling with the idea of purchasing a new vehicle, he says, even though his 12-year-old pickup truck was still running well.
"So I was struggling with being a good steward of what God had blessed me with verses fulfilling a want," he said.
One restless night he felt God was telling him, "I've already given you everything that you need to go and buy a vehicle...the problem is you're relying on that money you've got in the bank as your security instead of me." That night, he says, God revealed to him that he needed to go "all in" and help others to do the same.
The next morning his new found understanding of being fully committed to Christ would be put to the test when he went to a local doughnut shop, where he came across a stranger whose truck had stalled from overheating. Phillips offered to help the young man get his vehicle running again, he said, but soon felt that God wanted him to give his own truck to the man – so he did.
 "It was really emotional," said Phillips. "He was very emotional and I was very emotional about it."
Since that time the 38-year-old has sold all of his stock in Sparkhound in order to fund his new ministry. He is currently in the process of transitioning out of his responsibilities as a company executive.
In addition to other resources provided through All In's website, Phillips plans on introducing an All In sermon series and small group study to get congregations thinking about their commitment to their faith. The married father of three says he hopes All In will break the confines of the United States and will become a global movement.