Italian Church Offers $2K Baby Bonus to Christian Couples Who Agree to Have a Third Child
Italian Church Offers $2K Baby Bonus to Christian Couples Who Agree to Have a Third Child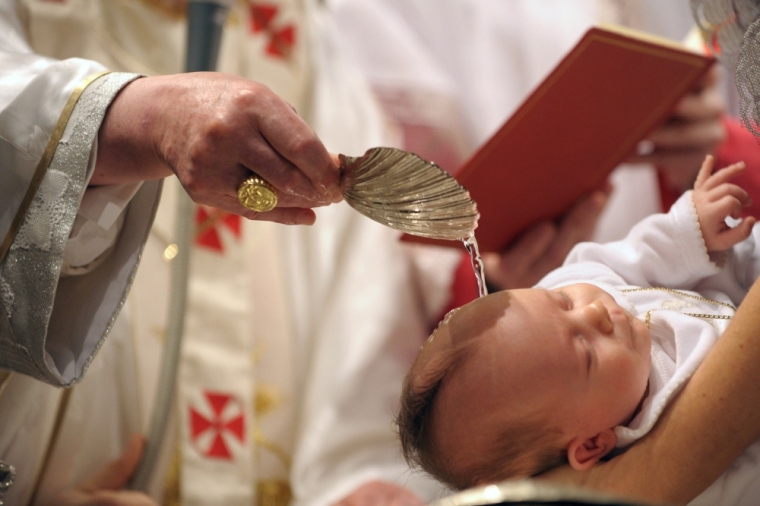 An Italian Catholic priest and his church are offering Christian couples willing to have a third child the equivalent of $2,200 in Euros to help increase the country's dwindling population of native Italians.
The money is being offered by Father Stefano Bimbi of the parish of Staggia in Tuscany, and it can only be received after the couple has baptized the child. The couple must have also been married in the Catholic Church and have to be native Italians, according to TheLocal.it.
Bimbi hopes the money will help parents "with the courage to accept the gift of a child." He also said the Church does not have a large amount of money for the initiative, but he promised that it would continue until all the funds run out.
Italy's population has dwindled considerably during the last 50 years.
In 2014, the lowest number of babies were born in the nation since 1861. Birthrates dropped by 5,,000 in comparison to the previous year, according to the National Statistics office ISTAT.
"We are very close to the threshold of non-renewal where the people dying are not replaced by new-borns," said Health Minister Beatrice Lorenzin to The Guardian in February. "That means we are a dying country."
"This situation has enormous implications for every sector: the economy, society, health, pensions, just to give a few examples," added Lorenzin. "We need a wake-up call and a real change of culture to turn the trend around in the coming years."
Some Italian towns have resulted to drastic measures in order to maintain their population.
The mayor of Selia, a town in southern Italy's Calabria region, forbids its residents from getting sick in an attempt to keep its small population, which has shrunk from 1,300 to 537 people in the last 50 years, from dying off.
Mayor David Zicchinella, who also happens to be a doctor, signed a decree this month which read: "It is forbidden to get sick in the town." The decree further aims at motivate the town's residents to "put your health first and look after your nearest and dearest," according to RT.com.
Zicchinella's office is also planning to introduce additional taxes that residents who refuse to take care of their health will have to pay. The response to this decree has been positive with over 100 people scheduling medical appointments after it was announced.
"We want to provide health services to protect the health of our citizens, despite the difficult period for the local authorities. … In this way, in addition to helping our fellow citizens, we also help reaching our common goal of not dying from depopulation," said Zicchinella, according to AGI news agency.