Pope Francis Says Leaving Migrants to Die at Sea Is Like Supporting Abortion and Euthanasia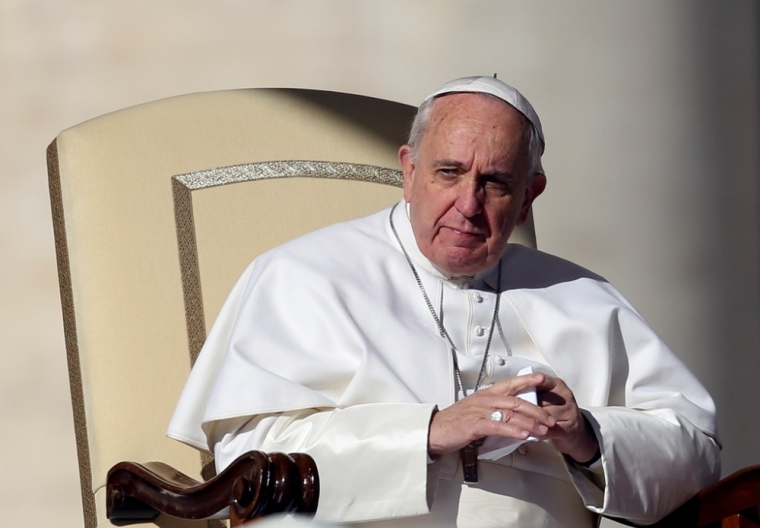 Pope Francis has said that leaving migrants to die in the Mediterranean sea, such as the fate of thousands in the past few years, is similar to the "scourge" of abortion and euthanasia. The pontiff spoke out at a meeting of the Italian Science and Life Association, where he warned against several "attacks against life."
"The scourge of abortion is an attack on life. Leaving our brothers on the boats in the Sicilian channel is an attack on life. Death at work is an attack on life because it does not respect the minimal security conditions," Francis said, according to an article on LifeNews on Monday.
"The love of Christ urges us to become servants of the small ones and the elderly, of every man and every woman, through which the primordial right to life is recognized and protected."
The Roman Catholic Church leader also spoke out against "terrorism, war, violence," but said that euthanasia is also an "attack against life."
Tens of thousands of people cross the Mediterranean from Africa by boats in an attempt to reach southern Italy and a better life on an annual basis, which sometimes leads to major maritime disasters.
Just this past weekend, more than 5,000 migrants were rescued in a series of naval operations, The Telegraph reported. At least 17 people were found dead by Italian Navy rescuers, however, bringing the total count of men, women and children to die or go missing in the Mediterranean this year to nearly 1,800.
Francis has passionately urged Christians to offer more compassion for the migrants, as much as he has spoken out on the other issues, such as what he calls a "throw-away culture" that supports abortion.
"They are men and women like us, our brothers seeking a better life, starving, persecuted, wounded, exploited, victims of war. They were looking for a better life, they were looking for happiness," the pope said following another migrant boat collapse in April.
"I invite you to pray in silence first and then all together for these brothers and sisters."
Back in September 2013, Francis told a group of Catholic gynaecologists: "Every child that isn't born, but is unjustly condemned to be aborted, has the face of Jesus Christ, has the face of the Lord."
He added: "Things have a price and can be for sale, but people have a dignity that is priceless and worth far more than things."