Time for Congress to Embrace Values-Based Criminal Justice Reform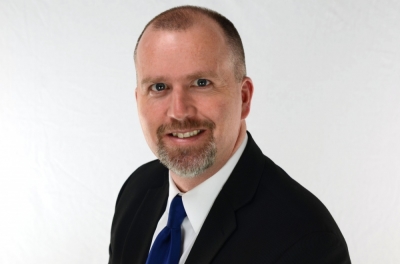 Today the Senate Judiciary Committee will hear testimony regarding a historic reform legislation that provides a restorative approach to criminal justice.
Earlier this month, Sens. Chuck Grassley and Dick Durbin, along with seven of their colleagues, introduced the Sentencing Reform and Corrections Act of 2015. This Act, with bipartisan sponsorship and support, moves toward a more proportionate system of criminal punishment.
There has been growing momentum for criminal justice reform at the state and federal level, but now is the time to seize the moment in Congress. Despite some reductions in the prison population, the Bureau of Prisons reports an approximately 30 percent overcrowding rate overall, with highest-security facilities housing more than 50 percent more prisoners than they were built for. The Department of Justice spends more than a quarter of its budget on corrections — currently more than $8 billion — and this number continues to increase.
These are serious challenges that have helped push the need for reform to the forefront, but utilitarian goals aren't the primary driver behind the legislation. Rather, the senators involved in crafting this reform are inspired by their shared values to restore more just and proportionate sentencing and provide a more constructive prison culture that better prepares men and women to leave as contributing members of society.
As Sen. Mike Lee said in a recent speech about the legislation, "[T]he question isn't whether we punish those who break the law, but how we punish them — for how long, under what circumstances, and toward what end."
The Sentencing Reform and Corrections Act works to address all these components.
First with respect to "how long," the bill tackles disproportionate sentences by narrowing the scope of mandatory minimums application to more serious offenses and gives judges more flexibility at sentencing for lower-level drug crimes. The bill applies some of these reforms retroactively. We believe this honors a moral imperative, as inflicting greater-than-warranted punishment disparages human dignity. This reform is targeted to men and women who received sentences that were disproportionate and unjust with respect to their crimes. And we should not arbitrarily limit application to those lucky enough to be sentenced after the bill's passage, but should retroactively apply this law to those with disproportionate sentences.
This Act also takes one more important step that gets at the "how" and "to what end" we punish wrongdoing. Our laws should not be focused merely on locking up "bad" people, but should be aimed at bringing good people home. By providing for and incentivizing evidence-based programs that are proven to reduce recidivism rates, this legislation gives the opportunity for those who are incarcerated to experience character development and change.
As a leader at the late Chuck Colson's Prison Fellowship, I have seen firsthand how important these opportunities are and how much untapped human potential sits in the cells of prisons across America. Implemented effectively, this legislation ultimately results in releasing equipped people into communities where safer reintegration after a prison term can be more than a pipe dream.
Real and lasting reform, both of the criminal justice system and of the individual, must unwaveringly value human life. The introduction of the Sentencing Reform and Corrections Act is a watershed moment that moves our nation toward a more proportionate and restorative system of punishment.
As the members of the Judiciary Committee listen to testimony today and prepare to vote on Thursday, I pray they will seize the moment.
This op-ed was originally published by The Hill.
Craig DeRoche is president of Justice Fellowship, the criminal justice reform organization founded by Chuck Colson.