Jakarta Christian Governor Sentenced to Two Years in Prison for Blasphemy; Islamists Want Him Dead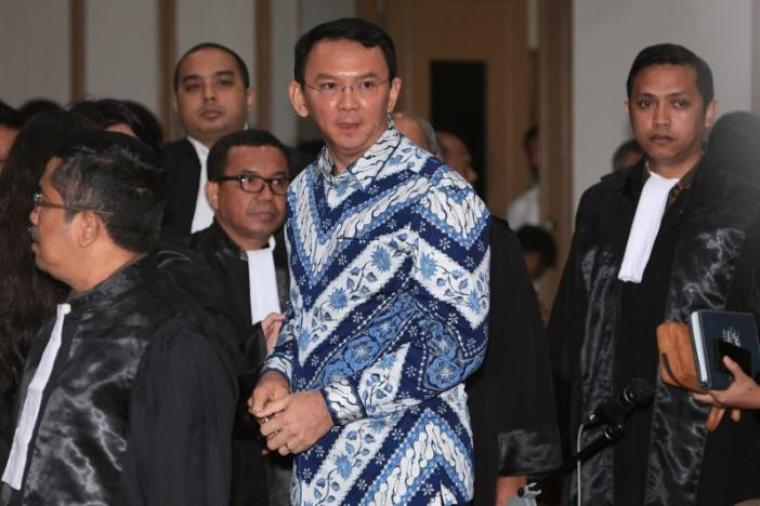 Jakarta's Christian governor, Basuki Tjahaja Purnama, also known as Ahok, was sentenced to two years in prison in Indonesia after being found guilty of insulting the Islamic faith.
Head judge Dwiarso Budi Santiarto told the court that Ahok was "found to have legitimately and convincingly conducted a criminal act of blasphemy," The Guardian reported.
"As part of a religious society, the defendant should be careful to not use words with negative connotations regarding the symbols of religions, including the religion of the defendant himself," Santiarto stated.
Ahok, who back in April lost his re-election bid in Jakarta, had angered hardline Islamic groups when he referenced passages in the Quran last September, arguing that his opponents were trying to use the holy book to deceive people into voting against him.
He denied that he meant to cause any offense to Islam, but Abdul Rosyad, another judge in the case, said that the reason for the harsh sentence was that "the defendant did not feel guilt, the defendant's act has caused anxiety and hurt Muslims."
Indonesia is the world's most populous Muslim nation, where Christians are a minority, and are sometimes targeted by the government's blasphemy laws, meant to protect the Islamic faith.
BBC News pointed out that some hardline Islamists said that they were unhappy with Ahok's sentence because it did not go far enough.
"The sentence is too light, he should have got the maximum of five years, or better still be hung," said one man identified as Solihin.
Meanwhile, Ahok's supporters "broke down in tears" at the news and vowed that God will deliver justice in the end.
Some Muslims also defended the Christian governor, with one woman, Andi, saying that she was heartbroken at the sentence.
"He was such a good man and great leader ... He didn't care what religion people were. Now he has been framed," she argued.
Supporters also said they are planning a candle light vigil Tuesday night for the governor.
Andreas Harsono, an Indonesia researcher at Human Rights Watch, described the verdict as a "sad day for Indonesia."
"Ahok's is the biggest blasphemy case in the history of Indonesia. He is the governor of Indonesia's largest city, an ally of the president. If he can be sent to jail, what could happen to others?" he said, pointing out that more than 100 citizens have been convicted of blasphemy in the past decade.
Charles Santiago, chairman of the ASEAN Parliamentarians for Human Rights, also slammed the verdict.
"Indonesia was thought to be a regional leader in terms of democracy and openness. This decision places that position in jeopardy and raises concerns about Indonesia's future as an open, tolerant, diverse society," said Santiago, according to Reuters.
Ahok, who told the court he would appeal his sentence, was reportedly taken in an armored police van to a prison in Cipinang, East Jakarta.
Ashok's electorial defeat in April was seen as a major victory for hardline Islamists who wanted him gone, and left Christians in the country staring at an uncertain future.
"I think that's the question Christians are asking is, 'Okay, what's our role in the society as a whole? Is this idea of Pancasila dead? Or are we still trying to live in harmony side-by-side?'" Todd Nettleton of Voice of the Martyrs USA said at the time, referring to efforts to bring Christians and Muslims together in peace.