James Comey Quotes Bible Verse After Flynn Pleads Guilty to Lying to FBI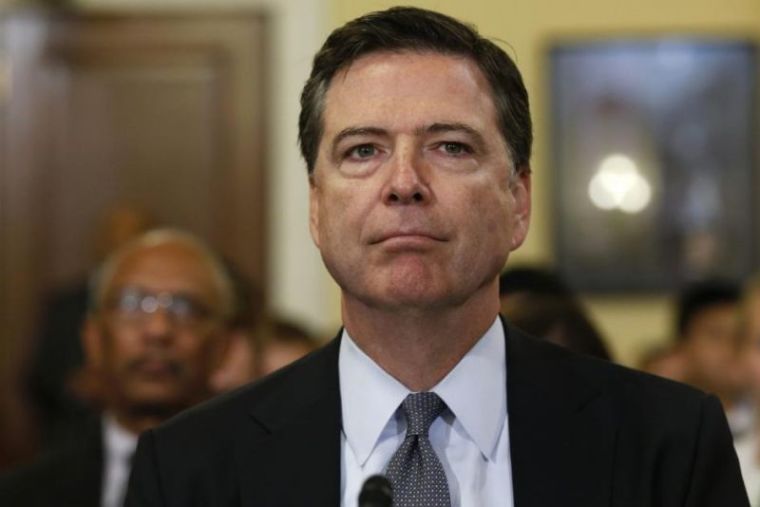 Former FBI Director James Comey tweeted a verse from the Bible about justice and righteousness Friday after the former Trump national security advisor Michael Flynn admitted to lying to FBI agents.
"But justice roll down like waters and righteousness like an ever-flowing stream," Comey wrote on Twitter and Instagram, without mentioning Flynn directly. Comey was heading the FBI when Flynn lied to investigators in December 2016.
Amos 5:24 reads, "But let justice roll down like waters, and righteousness like an ever-flowing stream."
According to Flynn's plea deal, the former national security advisor lied to the FBI about his post-election conversations with the Russian ambassador to the U.S., Sergey Kislyak.
Flynn reportedly talked on phone to the ambassador about backing off of retaliation against Obama administration sanctions, as well as about delaying a late-Obama administration UN resolution designed to condemn Israeli settlements, according to The Daily Wire, which also reported on the backlash against his Tweet for the perceived hypocrisy over the way he handled the investigation into Hillary Clinton.
About Flynn's admission, President Trump's attorney Ty Cobb told reporters, "The false statements involved mirror the false statements to White House officials which resulted in his resignation in February of this year. Nothing about the guilty plea or the charge implicates anyone other than Mr. Flynn."
He added, "The conclusion of this phase of the special counsel's work demonstrates again that the special counsel is moving with all deliberate speed and clears the way for a prompt and reasonable conclusion."
A question that Flynn will need to answer before investigators is, who asked him to speak to Kislyak, although the conversations he had with the ambassador were apparently not illegal and took place after the election. It is suspected that Trump's son-in-law Jared Kushner told Flynn to speak with the Russian diplomat.
Flynn's investigation is being held by special counsel Robert Mueller, who is looking into alleged Russian election interference.
Flynn, however, also admitted Friday that his consulting firm, Flynn Intel Group, was directed and supervised by Turkish government officials while he was advising Trump's presidential campaign. He revealed that the Turkish government "provided supervision and direction over" a $530,000 consulting contract he had with a Turkish businessman last year, according to The Wall Street Journal.
He made "materially false statements and omissions" in forms filed with the federal government about the work for Turkey, but he doesn't face charges on the matter, the Journal said.
Flynn had earlier told the Justice Department he "did not know whether or the extent to which the Republic of Turkey was involved in the Turkey project."
Flynn's Turkey project is potentially a bigger issue than his conversations with the Russian ambassador, although many media are focusing on the latter.