James Holmes is Batman Colorado Shooter, Mother Confirms Identity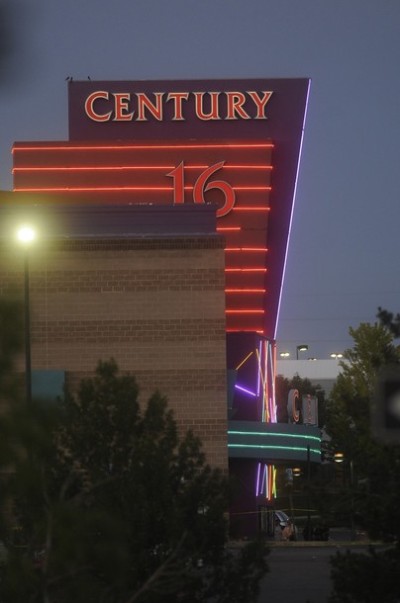 The mother of the shooter at the midnight showing of Batman movie "The Dark Knight Rises" has confirmed her son's identity, James Holmes, to police.
Holmes' mother had just awoken to the news of the devastating crime, and immediately expressed concern that her son was involved.
"You have the right person," said the San Diego woman, according to ABC News Friday morning. "I need to call the police … I need to fly out to Colorado."
Holmes, 24, is being held in custody for gunning down 12 people in a mass shooting spree in Aurora, Colorado.
Law enforcement officials and witnesses said that Holmes was dressed in what appeared to be a bullet-proof vest and riot-type mask as he opened fire in the movie theater as viewers were watching "The Dark Knight Rises."
WHO IS JAMES HOLMES? (FACT FILE ON COLORADO SHOOTER)
In addition to 12 deaths, 38 people have sustained wounds from the gunshots.
Colorado news outlets have revealed an aerial video of police cautiously searching Holmes' apartment just miles from the Century Aurora 16 theater where explosives were located.
Survivors of the shooting said that Holmes appeared in the theater about 20 minutes into the movie with a rifle, handgun, and gas mask. First, he threw a canister which released a gas-like substance, and after shooting at the ceiling, opened fire into the crowded theater audience.
"We were maybe 20 or 30 minutes into the movie and all you hear, first you smell smoke, everybody thought it was fireworks or something like that, and then you just see people dropping and the gunshots are constant," witness Christ Jones said, according to ABC Denver's associate KMGH.
"I heard at least 20 to 30 rounds within that minute or two."
WHO IS JAMES HOLMES? FACT FILE ON COLORADO SHOOTER
Social media sites across the nation are being flooded with messages about the shooting, with many wishing the families of those killed their condolences.
The FBI said the shocking incident is being investigated by approximately 100 agents at scene.
Shooting Suspect Identified: James Holmes of Aurora Colorado
Dozens Dead, Injured in Colo. Theater Shooting
Footage: Shooting in Aurora, CO Theater During 'Dark Knight Rises'