James Lankford Urges Pope to Discuss 'Biblical' Life Issues as Senate Debates Anti-Abortion Bills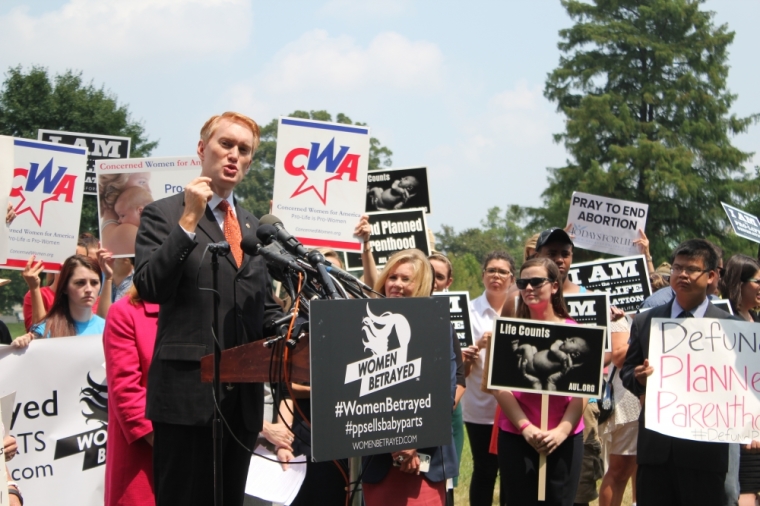 This week, the U.S. Senate is considering bills to ban abortions after 20 weeks; to defund Planned Parenthood; and to hold abortion providers criminally liable for failing to provide medical care to babies born alive. Despite this, Pope Francis reportedly will focus his comments during his U.S. visit on climate change, not life issues. Oklahoma Senator James Lankford finds this sad and puzzling.
Lankford, a cosponsor of the bill that would ban abortions after 20 weeks, the Pain-Capable Unborn Child Protection Act, spoke with me Monday about the pope's visit. He also addressed the pending pro-life legislation and the battle over defunding Planned Parenthood, which could lead to a government shutdown.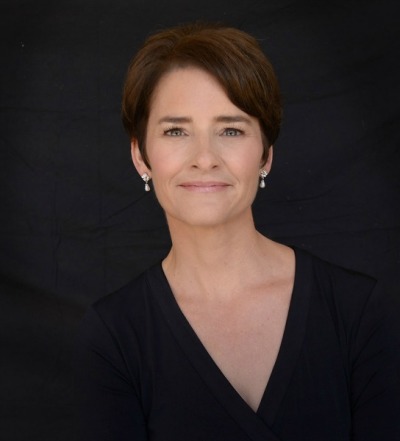 "I would be surprised if he came in and talked about climate change, which is not a biblical issue, but didn't talk about abortion, which clearly is a biblical issue," Lankford said. "The life issue is clearly one of those things that comes up over and over again in Scripture — the value of each human being. While there are many issues to talk about dealing with poverty, dealing with justice, dealing with protection under the law, certainly we can find common ground to be able to talk about the life issues. ... That should be a central part of the conversation."
The Pain-Capable Unborn Child Protection Act
The Senate Tuesday failed to pass the Pain-Capable Unborn Child Protection Act by a vote of 54-42. Three Democrats joined with Republicans to support the pro-life bill, including Joe Manchin of West Virginia, Bob Casey of Pennsylvania and Joe Donnelly of Indiana. Though the bill failed, Lankford says these kinds of votes, as well as the Pope's visit, are excellent opportunities to raise Americans' awareness about the grim reality of abortion.
"There are only 7 countries in the world that allow elective abortions at five months," Lankford said. "We're in an elite group with Vietnam and North Korea and China. And, I'd like to get us out of that group and to say the United States has determined that when a child feels pain, that we no longer do abortions for that child."
According to Lankford, the Pain-Capable Act represents one of several areas where people with different convictions on life can find common ground. While Americans may be divided on whether abortion is morally acceptable in the first trimester, Lankford says most Americans do not support abortions after five months.
"When we find an issue like, 'When children can feel pain, do you think they still should experience abortion?' — we find the vast majority of Americans would say no," he said.
De-Funding Planned Parenthood
Another area where Lankford believes Americans can find common ground concerns defunding Planned Parenthood. Most Americans, he believes, do not support continued funding for the nation's largest abortion provider. Even so, a bill to defund Planned Parenthood, which passed the House last week, is also likely to fail in the Senate. Lawmakers now are bracing for a showdown over the issue, which could lead to a government shutdown.
Lankford this summer sponsored a bill similar to the one that passed the House, which fell five votes short of the required 60 votes to advance. (That is, if one takes into account all the senators who would have voted for the bill, but were on the presidential campaign the day of the vote.) Yet in 2011, a bill to defund Planned Parenthood lost by 13 votes, so Lankford sees progress.
"We're continuing to push on this as Americans become more and more pro-life," Lankford said. "We are moving in the right direction on this."
However, given the inevitable failure of the defunding bill, some Congressional lawmakers are already urging their colleagues to force a government shutdown, rather than pass a budget bill that includes funds for Planned Parenthood. So far, 32 House Republicans have signed a letter by South Carolina Rep. Mick Mulvaney pledging to not support any funding legislation that includes money for Planned Parenthood.
Last month, Senate Majority Leader Mitch McConnell called pursuing a shutdown "an exercise in futility." Lankford agrees. "I don't want this to be a polarizing issue, Republican-Democrat, which it quickly becomes when you do a government shut-down," Lankford said. "There are a few pro-life Democrats out there and I'd like to be able to keep them on board and to continue to grow that conversation."
Lankford also argued that forcing a shutdown would obscure the actual life issue. "I walked through the government shutdown three years ago. And, I will tell you, all the shutdown is just about itself, about the shutdown — who's not getting paid, who's not getting benefits. All those things become the story rather than the reason why."
However, Lankford urges Americans to watch the sting videos produced by the Centers for Medical Progress, which prompted the recent defunding bills. The videos show that Planned Parenthood doctors change "the methods and techniques and timing of abortions, so that they can harvest the organs of children," he said. It also shows Planned Parenthood executives "haggling for the best price on body parts," revealing that the organization is seeking to sell the parts of children "for the benefit of Planned Parenthood, not science."
"The challenge of this is — Americans do not want to look at that," he said. "It is so horrific, they don't want to think about that. ... But, the videos have pushed Americans again to (realize) this is what is meant when people say 'abortion' and 'Planned Parenthood.' Here's really what is occurring. And, we would encourage people to say, 'We need to talk about this as a nation because I don't believe this is who we are.'"
Born-Alive Abortion Survivors Protection Act
The Senate this week also is expected to consider the Born-Alive Abortion Survivors Protection Act, which the House passed last week. The bill would make it a federal crime when staff at abortion clinics fail to provide standard medical care to babies born alive. It also would stiffen the penalties when someone intentionally kills a survivor of an abortion. This bill is expected to fail in the Senate, too, but Lankford believes putting forth the bill will continue to move public opinion toward the pro-life position.
"This is not a partial-birth abortion; this is a full-birth abortion," he said. "And we think that's an entirely different issue that Americans should circle around and again say, 'We may have disagreement on what is a life in the womb. But, surely we can circle around and believe that when a child is out of the womb and viable, that child is alive.'"
Despite defeats, Lankford urges pro-life Americans not to lose heart, but to adopt a long-term perspective. "This has been a decades-long fight and I don't think we win it in a week," he said. "I think we keep pressing this." We must "continue to raise this issue and ask Americans over and over again, and their elected officials ... 'Are we a nation that allows this type of behavior to happen?'"
Julie Roys is a speaker, freelance journalist and blogger at www.julieroys.com. She also is the host of a national radio program on the Moody Radio Network called, Up For Debate. Julie and her husband live in the Chicago suburbs and have three children