Japan Vows Not to Give Up on Two Hostages as ISIS Deadline Passes; Captive's Mother Pleads for His Release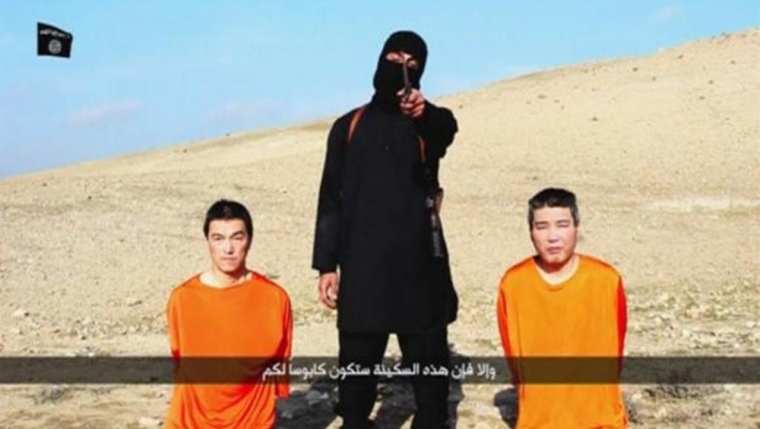 As the deadline given by the ISIS terror group for a ransom of $200 million passed, Japan pledged on Saturday not to give up on efforts to save the lives of two Japanese hostages "until the very end." The mother of one of the hostages pleaded for her son's release.
The fate of 47-year-old Kenji Goto, a freelance journalist, and supposedly his 42-year-old friend, Haruna Yukawa, remained unknown Saturday, the day after the ISIS deadline passed.
"We will not give up until the very end to rescue the two so we can go home together," The Associated Press quoted Yasuhide Nakayama, a deputy foreign minister sent to Amman, Jordan, as saying.
"We will not rule out any possibility, and we are verifying all information thoroughly," he added.
ISIS released a video Tuesday threatening to kill Goto and Yukawa if Japan fails to pay $200 million within 72 hours, saying the amount corresponds to the financial aid pledged by Japanese Prime Minister Shinzo Abe to countries affected by ISIS, or Islamic State.
An ISIS spokesman told Japanese broadcaster NHK on Friday that the group will issue a statement about the hostages sometime soon, according to CNN. But that statement hadn't been issued by early Saturday.
The ISIS spokesman refused to tell whether his group has been in negotiations with the Japanese government.
Japan is one of the members of the Group of Seven nations that oppose paying ransom. The United States has also advised Japan not to bow to the demands of ISIS.
"The government is continuing to work in unison to gather information and make every efforts for their release," Reuters quoted Chief Cabinet Secretary Yoshihide Suga as saying. "We are in an extremely severe situation."
Asked if the ransom will be paid, Suga responded, "There is no change to our stance that we will not give in to terrorism and will contribute to the international response to terrorism. As we make utmost efforts for their swift release, we are negotiating through all available channels."
Goto said in a video in October near the Turkish-Syrian border that he was determined to cover what was happening in the region. "It is my responsibility if something happens," he said. "Syrian people suffering three years and a half. It's enough. So I would like to get the story of what ISIS wants to do."
His mother, Junko Ishido, addressed a packed news conference Friday, urging ISIS to release his son.
"My son Kenji is not an enemy of the people of the Islamic faith. I can only pray as a mother for his release," she was quoted as saying. "If I could offer my life I would plead that my son be released, it would be a small sacrifice on my part."
She also explained that Goto went to Syria only to rescue his friend, saying that Yukawa, the other Japanese hostage, is his son's friend.
"He has always looked out for weaker people, he was always helping weaker children than him," she said. "He left a very young baby and left his family and I asked his wife why he made this decision and she said he had to do everything in his power to save his friend and acquaintance and that it was very important to him."
ISIS, an al-Qaeda offshoot which seeks to form an Islamic emirate in the Levant region through "jihad," has released videos showing the beheading of five Western hostages since August. The Sunni group has gained control over large territories in Iraq and Syria.