Jen Hatmaker Says She Received Death Threats After Opposing Trump, Supporting Gay Marriage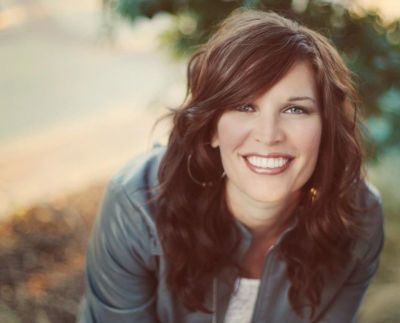 Evangelical Christian writer and speaker Jen Hatmaker claimed that not long after revealing her opposition to President Donald Trump last year, she started receiving death threats.
Some, meanwhile, believe the pushback she experienced had more to do with her embrace of gay marriage.
According to Politico, Hatmaker said that coming out against Trump during his election campaign last year, combined with her support for gay marriage, led to "conservative Christian outrage."
The writer explained that her family, including her children, have been harassed, and that for a period of time time she was afraid to go out in public.
"The way people spoke about us, it was as if I had never loved Jesus a day in my life," she said in a recent speech.
She also said that her books were being returned back to her, with some pages burned or torn into shreds.
Hatmaker said Trump's presidential victory made her realize "how far away from my evangelical family I am."
Hatmaker does not provide details or clarify whether the death threats in question were specifically over Trump or her marriage stance, though a number of conservatives took to social media to point out that the pushback in general she has received has much more to do with the latter.
"There was a fork in the road away from evangelicalism, but the fork was not her opposition to Trump. Lots of us did that," wrote Denny Burk, a professor of Biblical Studies at Boyce College and Associate Pastor at Kenwood Baptist Church in Louisville, on Twitter.
"The fork in the road was rejecting Christianity's teaching about marriage. Her departure on this point is not adiaphora but essential."
Other conservatives, such as Eastern Orthodox writer Rod Dreher, also insisted that Hatmaker "burned her bridges with conservative evangelicals" due to her backing of gay marriage.
Dreher wrote Monday on The American Conservative website that the Politico article is "theologically underinformed," as it fails to convey "how serious, theologically speaking, Hatmaker's LGBT decision is within normative evangelicalism."
At the same time, he insisted that "nothing justifies threats of violence against Hatmaker, or anybody else."
Dreher also blasted the piece, the style of which he said is common in mainstream journalism, for "construing the conflict as one between rigid, hypocritical conservatives and the hip, young, female progressive."
Texas pastor and reality TV star Brandon Hatmaker said in November 2016 that he agrees with his wife that monogamous same-sex marriages can be considered holy, a position that the couple said followed "a season of study" on what the Bible has to say about homosexuality.
Michael Brown, a nationally syndicated conservative radio host and author of the 2014 book Can You Be Gay and Christian?, told The Christian Post at the time that he opposes the Hatmakers' conclusions.
"There are nuances within the beauty of a life-long committed relationship of a man and a woman," Brown said. "But the only design for marriage is male and female and that is explicit through the entire Bible from beginning to end."