Jennifer Garner Spotted in Church, Chatting With Congregants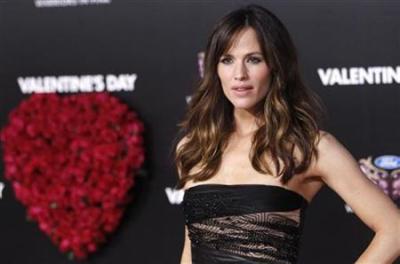 Jennifer Garner spent her Mother's Day in church, one month after news reports surfaced about her and husband Ben Affleck officially filing divorce papers.
Garner, the 45-year-old "Miracles From Heaven" actress, was spotted attending church with her daughters Violet,11, Seraphina, 8, and 5-year-old son Samuel on Sunday, Daily Mail reports. According to the website, "the 'Juno' actress seemed in high spirits as she chatted with some fellow congregants."
Garner is often photographed attending church in the Pacific Palisades neighborhood of Los Angeles, California. On Easter Sunday last month, the family attended church together just days after Fox News reported that they would be filing for divorce.
"... The 44-year-old actor and his former spouse were seen arriving at the same Los Angeles church separately but spotted leaving together as one happy family," Daily Mail previously reported of Affleck and Garner's Easter church attendance.
Garner previously spoke about her children's desire to attend church when she was promoting her film "Miracles From Heaven." She believes working on the faith-based film opened up the doors for church attendance with her family.
"I will say that being around this community, and while I've always gone to church in West Virginia, that when I got back to Los Angeles, I was talking to my kids about the movie and they said, 'Mom, you don't take us to church,' and we went that Sunday, and they went today without me," Garner said in a DeWayneHamby.com video. "That decision was a direct gift from this movie and for that I'm very grateful."
In the film produced by minister and Hollywood executive DeVon Franklin along with Bishop T.D. Jakes, Garner was tapped to play Christy Beam, the mother of an ill child who was miraculously healed after a hard fall from a tree. The West Virginia native told The Christian Post that she wanted to inspire people watching the film with faith.
"I will be so thrilled if it lifts people's hearts in that way, if it asks anyone to re-examine their own faith and their own beliefs, that would be the pie in the sky for me. I can't think of anything better," she said. "I think on a basic level even if you're someone who goes into this just because the other movie that you want to see is full and this is what's open at the time, you should walk out feeling inspired and you should walk out with a sense of hope. You should walk out reminded about how much you get from your family and community."