Jennifer Holliday Backs Out of Trump Inauguration Amid Criticisms From LGBT Fans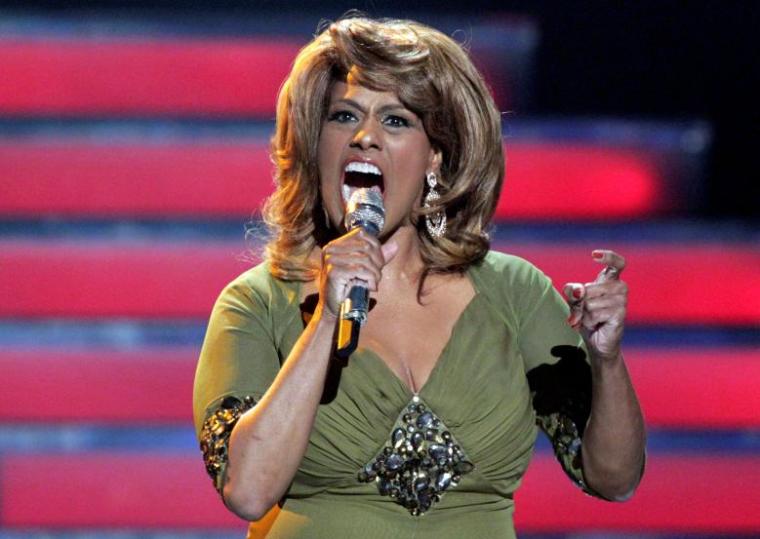 Broadway actress Jennifer Holliday has backed out of appearing at President-elect Donald Trump's inauguration ceremony this week after succumbing to pressure from her LGBT fans, to whom she apologized for her "lapse of judgment."
Holliday, a Grammy and Tony Award-winning singer famous for hit musicals such as "Dreamgirls," was scheduled to perform on Thursday, before the inauguration on Friday, at an event at the Lincoln Memorial called the "Make America Great Again! Welcome Celebration."
The singer has since said in a letter to The Wrap that due to criticism from her LGBT fans, who are opposed to Trump's presidency, she will no longer participate in the ceremony.
Holliday explained in her letter that she originally agreed to sing for Trump, as she had sung for previous presidents, such as Ronald Reagan, George H.W. and W. Bush, a well as Bill Clinton, and wanted to perform as part of a "healing and unifying force" for the country.
"Regretfully, I did not take into consideration that my performing for the concert would actually instead be taken as a political act against my own personal beliefs and be mistaken for support of Donald Trump and [Vice President-elect] Mike Pence," she wrote.
The Broadway actress said she heard from LGBT fans who were "heartbroken" at her decision to perform, and apologized "for my lapse of judgment, for being uneducated on the issues that affect every American at this crucial time in history and for causing such dismay and heartbreak to my fans."
She added that she is indebted to the LGBT community for "birthing" her career, and that she feels "deeply indebted" to it.
"You have loved me faithfully and unconditionally and for so many years you provided me with work even though my star had long since faded," she concluded in her letter.
"Thank you for communicating with me, I had no idea that I still meant so much to all of you."
Several performers and acts have faced pressure from liberal activists for agreeing to perform at Trump's inauguration, including the Rockettes dance troop.
After conflicting reports claimed that members of the Rockettes were being required to perform at the swearing-in ceremony despite their reservations, Tony Perkins of the Family Research Council took aim at what he branded as liberal hypocrisy.
"Well, what do you know! Liberals finally support the freedom of conscience — for other liberals. That's right. The party that wants to jail, fine, punish, and bankrupt Christians with deeply-held beliefs suddenly wants the same right to bow out of events they disagree with (but without the messy lawsuits they're subjecting conservatives to)," Tony Perkins wrote in a blog post on Washington Update earlier this month.
FRC insisted that the Rockettes are not being forced to perform, and that those who have opted out have been accommodated, which is more than what Christian business owners who decline to work same-sex weddings are afforded. 
"After years of telling religious people that they had a moral and legal obligation to throw out their religion and serve same-sex weddings, provide contraception, and fund abortion, the Left now realizes that the ability to pick and choose those to whom you give your services is actually rather vital," the article pointed out.