Jeremy Lin Fasting From Social Media to Improve Intimacy With God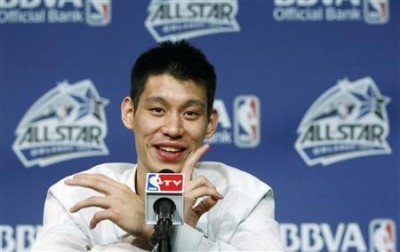 Jeremy Lin is fasting from social media in order to focus more on God.
Lin, the 28-year-old Brooklyn Nets point guard, sent his 29th prayer request email to fans in his digital prayer group Monday night. While Lin praised God for the improvement he saw with the Nets toward the end of the NBA regular season, he also asked fans to keep his prayer life in their own prayers.
To help improve that prayer life, Lin revealed that he would be taking a break from posting on his own social media account, allowing somebody else to take on that responsibility so that he can focus on God.
"This week, I am fasting from checking any social media (if I posted anything, it's because I asked my friend to post for me) in hopes of removing some of the distracting voices of the world that compete for my attention with Christ," Lin wrote. "I want to invest more time in prayer and writing notes/requests in my prayer journal. Im hoping that by the end of the week, I will be really locked in on Christ and basking in His presence."
In his digital prayer email last month, Lin revealed that the book Prayer by Tim Keller, pastor of Redeemer Presbyterian Church in New York City, was helping to improve his prayer life.
"I've recently been reading Prayer by Tim Keller (my favorite author)," Lin wrote. "I've been sharing for basically this whole season how I've been on this journey to improve my prayer life and intimacy with Christ and this book's definitely pointing me in the right direction."
Along with reading Keller's 2014 book, Lin said he would be praying about digging deeper in prayer with God.
"I'm going to keep reading this book and wrestling with the concepts, but continued prayer that conversation with God would be second-nature," Lin said. "If anything happens in my day or if I interact with someone, that immediately I would go to prayer instinctually and just converse with God."